If you're looking for a weekend getaway that's a little bit different, why not try Gdansk? This Polish city is extremely underrated, affordable and full of history and culture. There's plenty to see and do!
Disclaimer: I may make a small commission off of any of the affiliate links below at zero cost to you! If you book through my links it helps support this blog and is very much appreciated. 
How to get to Gdansk
Getting to Gdansk is easy – just take a train from anywhere in Europe or hop on a cheap Wizz Air or Ryan Air flight. Gdansk's airport is about an hour away by bus or car.
Once you arrive in Gdansk, it's worth checking out the city's famous old streets and squares, as well as its beautifully preserved architecture.
If flying internationally, you can fly into any major European hub and get a cheap connecting flight or fly into Warsaw and take the train to Gdansk, which is around 3 hours from Warsaw.
There are plenty of activities to keep you occupied on your stay in Gdansk – check out the local museums or go for a walk along the coast.
Whatever you do, make sure to enjoy the mild climate and stunning ocean views that typify this Baltic port town.
Where to stay in Gdansk
If you're looking for a lively and historic city to explore, Gdansk is definitely the place for you! While it's not as big as some of Poland's bigger cities, Gdansk has plenty to offer visitors in terms of attractions and activities. Be sure to check out the charming Old Town district where you'll find numerous ancient churches and synagogues.
Alternatively, there are plenty of other things to do in Gdansk such as biking or fishing on its many lakes. And if a night out is what you need, don't forget about the lively bars and nightclubs located in the downtown area.
If all this sounds like too much hassle, then why not stay put at one of Gdańsk's many comfortable hotels?
Get inspired. Check out these affordable hotels in Gdank! 
What to see and do in Gdansk
If you're looking for a weekend getaway in beautiful Gdansk, Poland, here are a few ideas to get you started. From walking the city's charming seafront promenade, to exploring the historical districts of Old Town or Nowego Miasta (New City), there's always something exciting to do in this vibrant port city.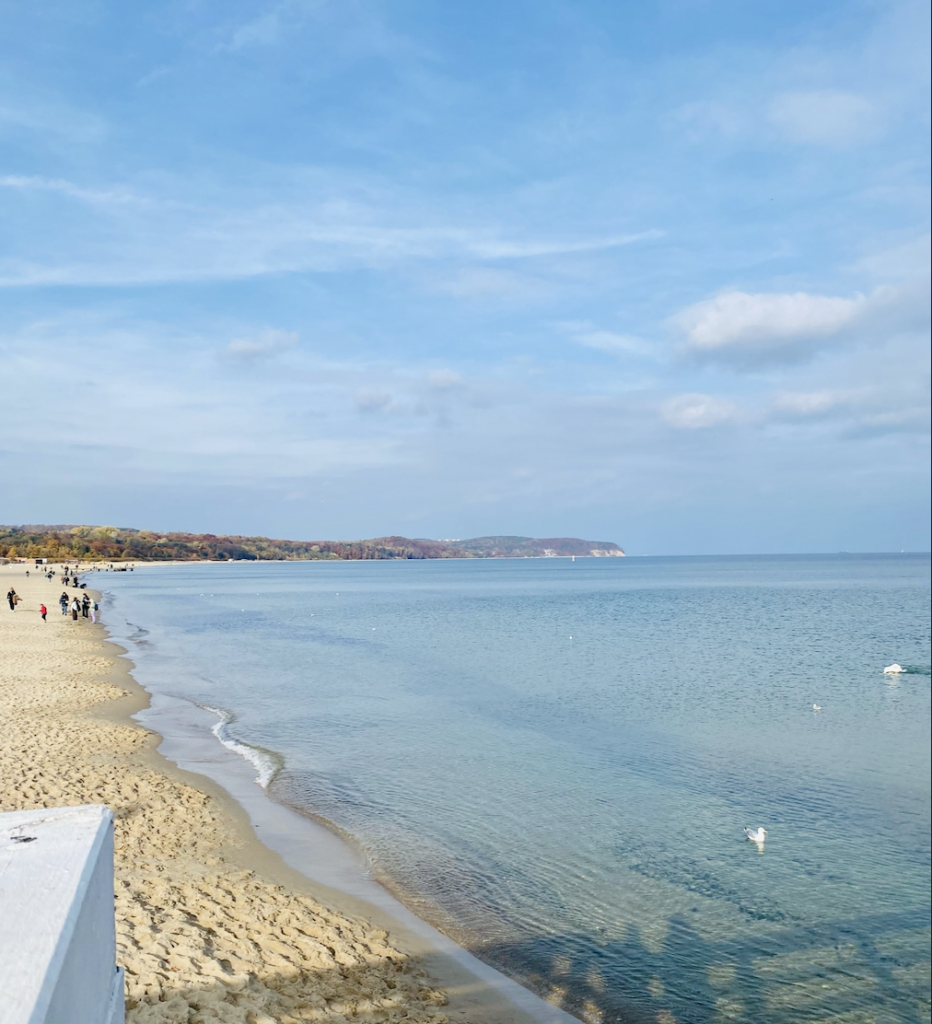 To spend your time more productively, take a train out on the Baltic Sea. Gdansk is located just minutes from stunning beaches like Sopot and Zielona Gora – perfect for swimming and sunbathing. Alternatively, explore inland by visiting one of Poland's most famous monasteries: Czestochowa or Kruszwica – both offer wonderful Architecture tours as well as lots of history to learn about. Whether you're shopping at funky markets or indulging in fine dining experiences, there's plenty to do in this historic city.
Day trips from Gdansk
There are plenty of things to do and see in Gdansk! Here are some ideas:
Start your weekend with a visit to the Gdansk Shipyard Museum. This museum is home to some of the world's most impressive shipbuilding artifacts, including a replica of the Titanic.
Head to the historic Old Town district for a stroll down its narrow streets and colorful houses. You'll find plenty of restaurants and shops here, as well as museums like the Gdansk Museum of Art.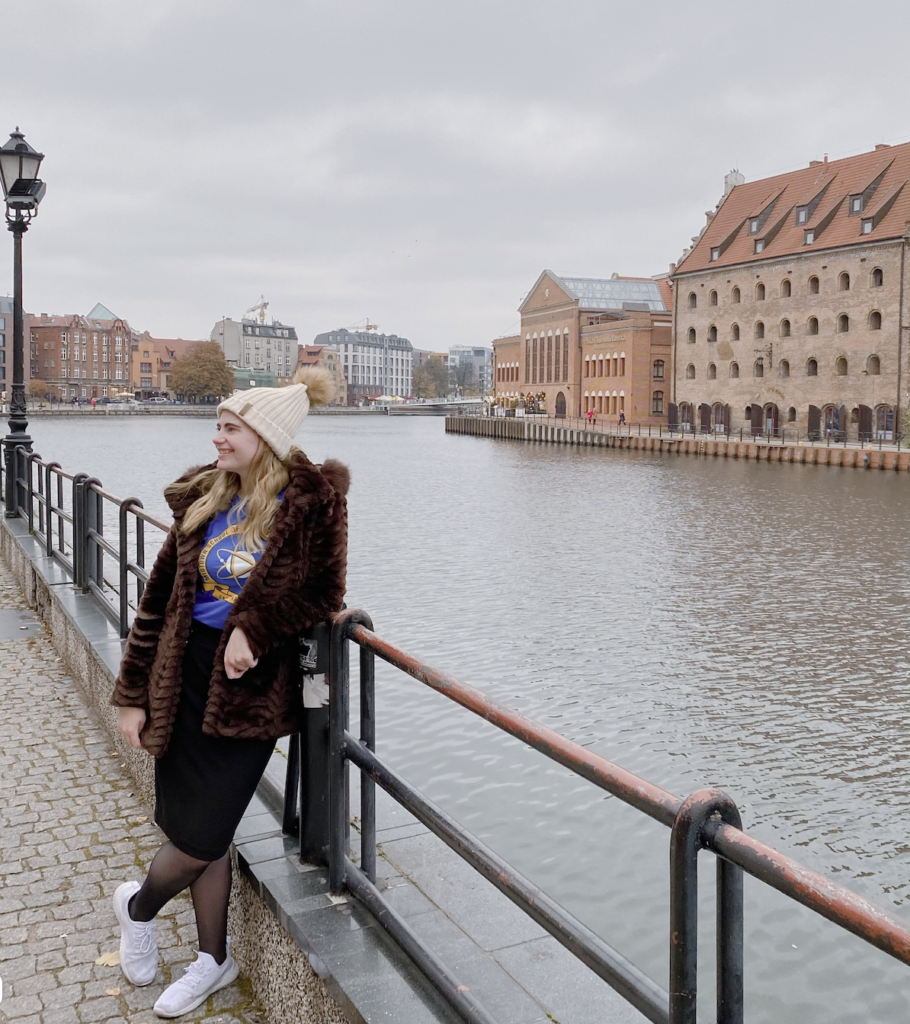 If you're looking for a day out on the water, take a trip to Gdansk Bay. This scenic area is home to several islands and is perfect for swimming, sunbathing, and kayaking.
If you're in the mood for something more active, head to the nearby Gdansk Zoo or the Gdansk Arena for a day of fun in the sun.
The food scene in Gdansk
Eating options for all budgets in Gdansk
Gdansk is a great place to enjoy a weekend and extremely underrated as a tourist destination! Numerous places offer tasty food and refreshing drinks at very reasonable prices for visitors.
Visitors can enjoy all types of cuisine, from international restaurants to traditional Polish taverns. Prices for items such as beer, wine, and sandwiches start at around 7 zlotys (3 US dollars) per person. There are budget-friendly options as well, starting at just 3 zlotys (1 dollar).
Gdansk's best cafes and bakeries
Gdansk is a wonderful city to spend a weekend in, and there are plenty restaurants to try. One of the best ways to enjoy Gdansk is by exploring its rich history and food. There are many tourist attractions in town, but if you want to get away from the crowds, some great places to eat and drink can be found off the beaten path. Here are three recommendations for eating and drinking in Gdansk:
The Old Town Café is a traditional coffee houses that offers excellent food at reasonable prices. It's located on Cathedral Square, not too far from the main tourist attractions in the center of town.

Zielony Klub is one of Gdansk's most popular restaurants, and it's well worth a visit for its excellent food and atmosphere. It's located on the waterfront, just a short walk from the Old Town.

The Biergarten is a great place to enjoy a cold beer or some light snacks in a relaxed setting. It's located in the heart of the city, just a few minutes' walk from the main shopping area.
Where to find the best ice cream in Gdansk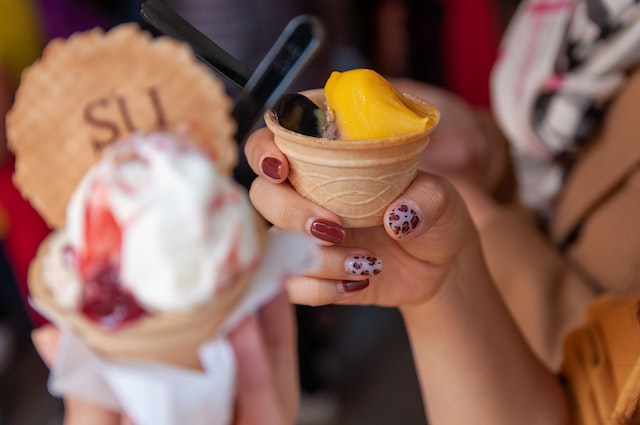 Gdansk is a city that has been known for its inland waterways and canals since the Middle Ages. The city's nickname of "The Venice of the North" is well-deserved, as Gdansk is packed with beautiful canals and bridges, award-winning architecture, and attractions like Gdańsk Shipyard Museum. Many visitors to Gdansk stay in one of the city's many historic buildings such as commerce guild houses or palaces turned into hotels.
Downtown there are also plenty of small bakeries where you can have a drink or grab a gelato while enjoying some live music. If you're looking for something more upscale, head to Krakowskie Przedmieście (Royal District), where you'll find restaurants like the Michelin-starred Galeria U Foksal or the upmarket Gdansk Club. All of these places have AMAZING dessert options for cheap. 
One of the best places to get ice cream in Gdansk is the Konditori Biela (White Baker). This traditional bakery has been making its delicious ice cream since 1897 and it's always crowded with locals and tourists alike.
Shopping in Gdansk
When in Gdansk, make sure to visit the Old Town for some amazing shopping. There are plenty of interesting boutiques and shops here that selling everything from pottery to lace. But if you're looking for something specific, be sure to head to the Salt Market or the Christmas Market. Both are great places to find unique gifts and souvenirs.
Nightlife in Gdansk
Gdansk is a beautiful seaport city located in the western coast of Poland. It's one of the largest cities on the Baltic Sea and was once known as "the Venice of the North." Gdansk is also home to some great nightlife options, with bars, clubs and pubs throughout the town. Here are some of Gdansk's best nightlife spots:
The popular club Sassy offers a stylish setting for an evening out with friends. Located in the heart of Gdansk, it has long been a favorite destination for party goers. The club has really fun decor! Entry is free for first timers, and drinks start at just €5.
For a more intimate setting, head to the trendy Parliament Music Club. This bar is perfect for a night out with friends, as it has a cozy atmosphere and a great selection of drinks. 
If you're looking for something more energetic and fun, head to the popular Moloteka. This club is always packed with partygoers, and it offers something for everyone. There's a wide range of music genres played here, so you're sure to find something that you love. The club also has a great atmosphere, with stylish decor and friendly staff.
If you want to take a break from the partying and relax in tranquil surroundings, head to Elephant bar. This bar is perfect for a night out with friends, as it has an intimate setting and a great selection of drinks.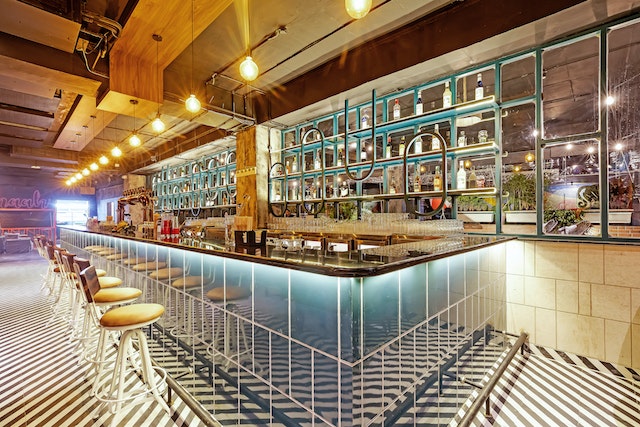 In addition to drinking, Gdansk has plenty of activities to do during the night, such as going out for dinner or enjoying a show.  There are also a number of theaters and cinemas that show both Polish and international films.
Some other great places to enjoy a night out in Gdansk include Hi-Fi High Five, which is known for its lively atmosphere and karaoke music, and the Pyra Bar, which is perfect for a more intimate evening out.
There are also plenty of other bars and clubs in Gdansk that offer a great range of music, drinks, and food. Whether you're looking for a lively night out with friends or want to find somewhere to relax and enjoy some great music, Gdansk's nightlife has something for everyone.
Nightlife Tips for Gdansk
Be sure to also check out the Czarna Białostocka district where you will find plenty of nightclubs and bars with live music. Some of my favorite spots were the  Sound Factory, The Helsinki Bar and Grill and The Garage.
If you're feeling really adventurous, consider checking out one of the city's many underground clubs. Regardless of where you choose to go drinking, make sure to stay safe while enjoying yourself, especially if you're a solo female traveler.
If you're looking for a weekend getaway that's full of history, culture, and fun, then look no further than Gdansk, Poland.
This charming city has something for everyone, whether you're interested in exploring its many museums and historic sites, or simply enjoying a leisurely stroll through its picturesque streets. And with so many great restaurants, bars, and shops to choose from, you'll never be bored!
Like this post? Be sure to share and pin it!