15 of the Most Beautiful Places in Australia You Need to Visit
Disclaimer: I may make a small commission off of any of the affiliate links below at zero cost to you! If you book through my links it helps support this blog and is very much appreciated. 
The land down under is a massive country with natural beauty, lots of space, incredible buildings, and UNESCO sites. Nevertheless, we've managed to round this down and bring you 15 of the most beautiful places in Australia to visit on your next vacation. 
To put it into perspective! Australia has 6 states and 3 territories, despite the country's size of 7.6 million square kilometers. Over 25 million people live there, and 90% of these people live within 100 kilometers off the coast. 
Australia's climate varies significantly between each state. In particular, the northern states are generally warmer, and the southern states cool down during winter. However, Australia remains one of the most beautiful countries in the world and is definitely worth exploring. 
Here are 15 of the best places to visit in Australia
Cairns
The vibrant city of Cairns is located in Tropical North Queensland. At the same time, it borders two World Heritage Sites – The Great Barrier Reef and the Wet Tropics of Queensland. As a result, it is a popular tourist destination, with visitors coming from everywhere to experience the area's natural wonders. 
It's one of the best places in Queensland to see the Great Barrier Reef and offers daily trips from the mainland. You also have incredible waterfalls surrounding Cairns and hundreds of freshwater creeks positioned within the dense rainforests.
Enjoy National Parks like Kuranda and the Daintree and unique experiences like the Skyrail Gondola. It's no doubt that Cairns should be at the top of your list to visit.
Gold Coast
Tourists will flock worldwide to the Gold Coast for its sandy beaches, exciting attractions, and the hinterland rainforest. In fact, every year, more than 10 million people visit this non-capital city in Australia.
The Gold Coast is a stretch of coastline that offers visitors everything they could want in a tropical vacation destination. Hotels and apartments line the beachfront, and prominent skyscrapers amaze the tourists. In addition to rainforest hiking and adventure activities, there are also fun indoor activities, lovely creeks, and beautiful beaches. Plus, this is the only place in Australia for top-rated Theme Parks!
If you want a family-friendly area, a weekend getaway with friends, or a romantic escape with your partner. The Gold Coast has something for everyone and is one of Australia's most beautiful places. 
Great Barrier Reef
The Great Barrier Reef is an impressive natural wonder, stretching over 2300 kilometers from Bundaberg to Cape York. It comprises reef systems, tropical islands, coral cays, and mangrove islands. Undoubtedly, this makes it more significant than other reef systems in the world!
Many tourists who explore the Great Barrier Reef visit Airlie Beach, Cairns, or Port Douglas. There are day trips to coral reef sites and resort islands in the Whitsunday Network.
Here, you can enjoy activities such as snorkeling off pontoons, diving coral reefs, or lazing on one of the beautiful sandy beaches.
Sydney Harbour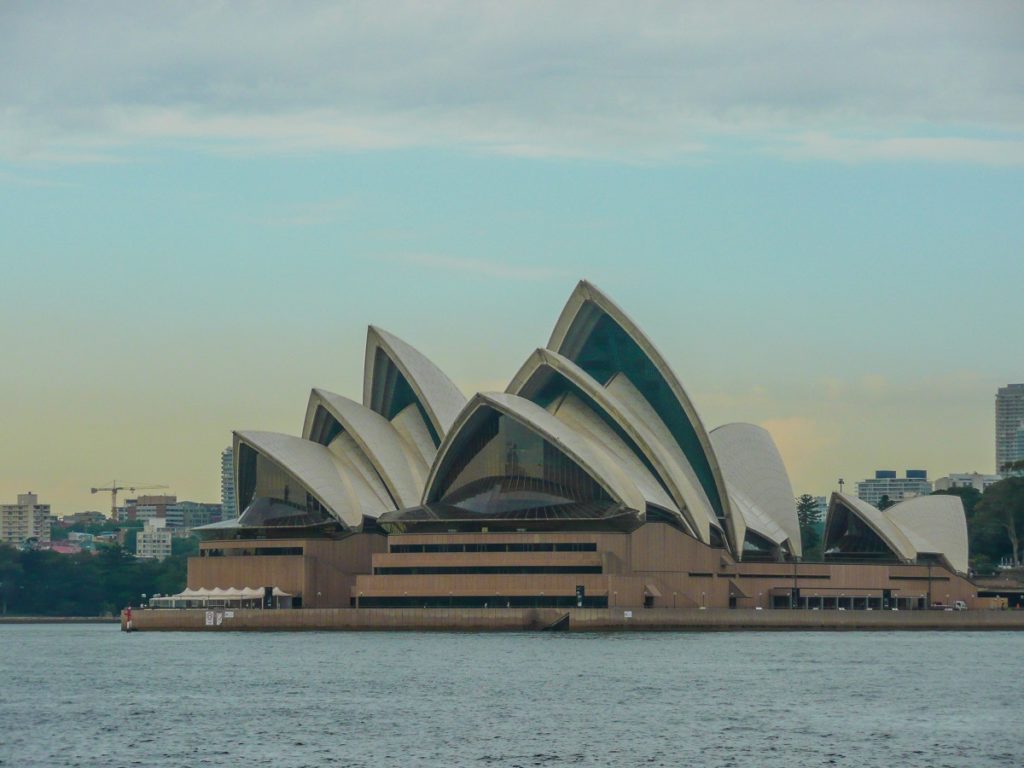 Sydney is the largest city in Australia, with almost 5.3 million people residing in this coastal suburb. However, one of your first stops would be visiting the beautiful Sydney Harbour, viewing the iconic Opera House and the Harbour Bridge.
The Opera House is unrivaled, listed as a UNESCO Site, with a design that features white sail-shaped shells. Construction took 14 years and was worth every penny at 102 million dollars. On the other hand, The Harbour Bridge is best explored by climbing it and viewing the Harbour at its finest from above. 
If you are looking for choices, this area includes Taronga Zoo, Luna Park, and Fort Denison. While the Rocks and Circular Quay are popular places to stay because they offer access to ferries that service the Sydney waterways.
Looking for hotel inspiration near Sydney? Check out these awesome hotels in the widget below!
The Pinnacles
The fantastic limestone structure known as the Pinnacles is located along the Australian Coral coast in Western Australia, about 2 hours north of Perth. It's part of the Nambung National Park and receives about 250,000 tourists per year.
Approximately 25 to 30 thousand years ago, these pointed structures were formed by wind erosion and a receding sea. This, in turn, left behind deposits of shells and eventually created the pillars. 
They now vary in height all over the area – even as tall as 5 metres and are very popular among photographers!
Fraser Island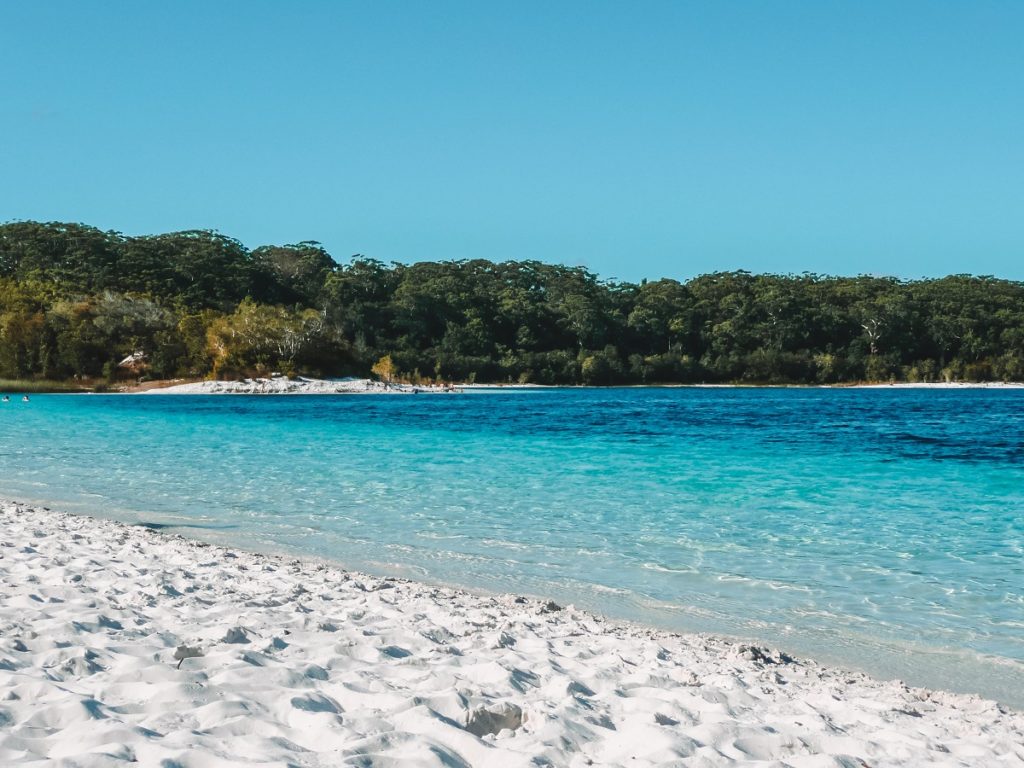 Did you know that Fraser Island is the world's largest Sand Island? This beautiful island lies off the coast of Queensland and can be accessed by barge from Rainbow Beach or Hervey Bay. 
Locals often visit for a camping trip, to stay in one of the two resorts, or to rent a holiday home by the beach. You can spend your days swimming in the freshwater of Lake McKenzie or Eli Creek, learning about the SS Maheno Shipwreck, and roaming through the rainforest growing in sand. 
Over 300 thousand tourists visit Fraser Island each year, and you visit on an organised 4-wheel drive tour or take your own vehicle.
Uluru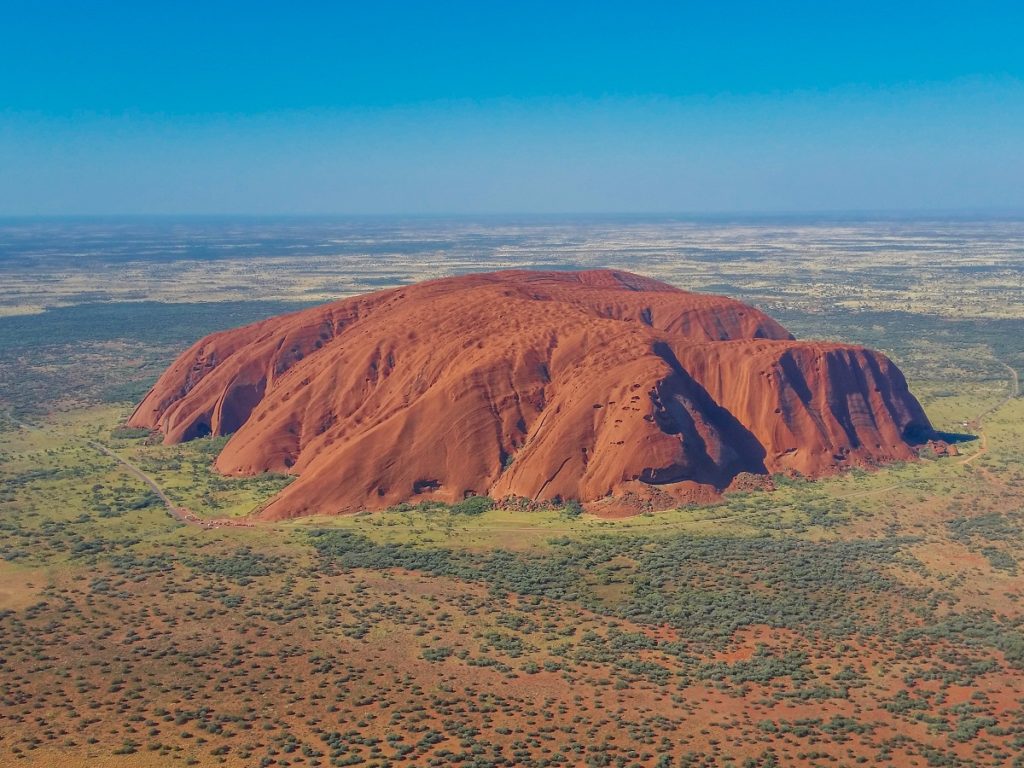 As most people know, Uluru (or Ayers Rock) is one of Australia's most famous and remarkable landmarks. The red sandstone rock stands at 348 metres (1142 feet) above the ground, with a base that is 10 kilometres around. 
This is only one part of the Uluru-Kata Tjuta National Park and is often explored with the nearby Kata Tjuta (The Olgas). You have many things to do, like learning about Aboriginal culture, hiking, or witnessing an impressive 30,000 solar light bulb display appear in front of you.
The small town of Yulara is 30 minutes away and the best place to stay if you want to explore this stunning UNESCO site.
Big Red Sand Dune
The Big Red Sand Dune is found in Outback Queensland, about 30 minutes away from the small town of Birdsville. It's the first dune of 1100 sand dunes that leads a 4WD track into Munga-Thurri National Park. 
At only 40 metres high, Big Red doesn't seem that high. Still, the views from the top are unrestricted and breathtaking (especially at sunset). You'll be able to see for miles in every direction, and the wind-rippled sand will take your breath away. 
So if you're looking for a taste of the Outback, this is undoubtedly the place to start. You won't regret it!
Cradle Mountain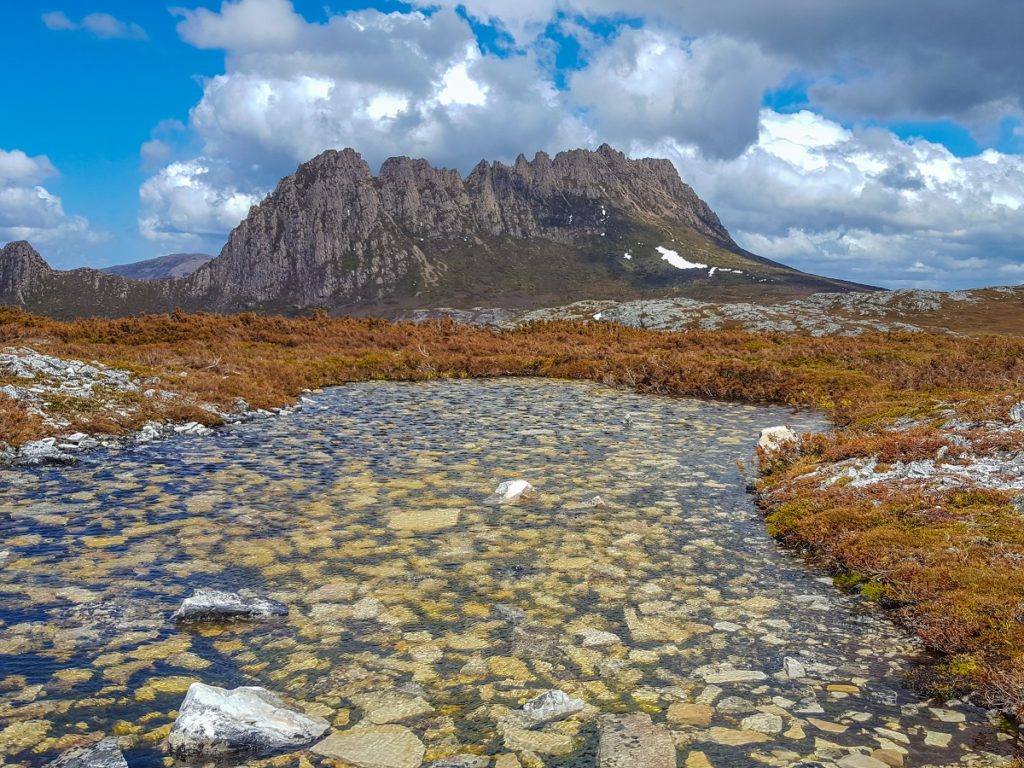 The Cradle Mountain-Lake St Clair National Park in Tasmania is a hiking enthusiast's dream, with its raw beauty, local wildlife, and stunning views. Cradle Mountain is the area's highlight, part of the UNESCO Tasmanian Wilderness, and there are several ways to see it.
The Overland Track is a popular 65 kilometers/7 day trek that goes directly through the National Park. While this might not be ideal for some, you could hike in and back to Cradle Mountain on the same day. 
However, if you don't have time for that, helicopter tours are available from Launceston!
Carnarvon Gorge National Park
The Carnarvon Gorge National Park is located about 9 hours west of Brisbane. This hiking opportunity entails travelling more than 20 kilometres by crossing the gorge several times. 
There are some alternate tracks off the main route, which will add to your distance and time. Still, there is minimal elevation, and it can be completed by a moderate hiker.
Admire the design of these natural rock formations that have eroded for millions of years. Appreciate the local wildlife, or stay for a quick dip in the rock pools! Either way, you will fall in love with this beautiful area in Australia.
Bungle Bungles
The Bungle Bungles or Purnululu National Park were discovered by travellers in the 1980s. Still, they have been a part of Aboriginal history for thousands of years. 
This natural Bee-Hive rock formation stretches over 450 square kilometers and looks like domes. Imagine how long ago this area was affected by erosion and active faults; what you see today is only a fraction of what used to be here.
Its located in the Kimberley region of Western Australia and is another UNESCO World Heritage Site. 
Great Ocean Road
The Great Ocean Road is one of Australia's most beautiful road trips. Its 244 kilometers long and stretches from Torquay to Allansford, near Melbourne in Victoria.
Over time, the limestone from these cliff faces has been slowly created by erosion due to harsh winds and waves. The 12 Apostles, Loch Ard Gorge, the Grotto, and London Bridge are only a few must-see attractions conveniently accessible through this road trip and walking paths. 
Take in the views from above or even access the beach below. No matter how often you see the Great Ocean Road, it will always be breathtaking.
Cable Beach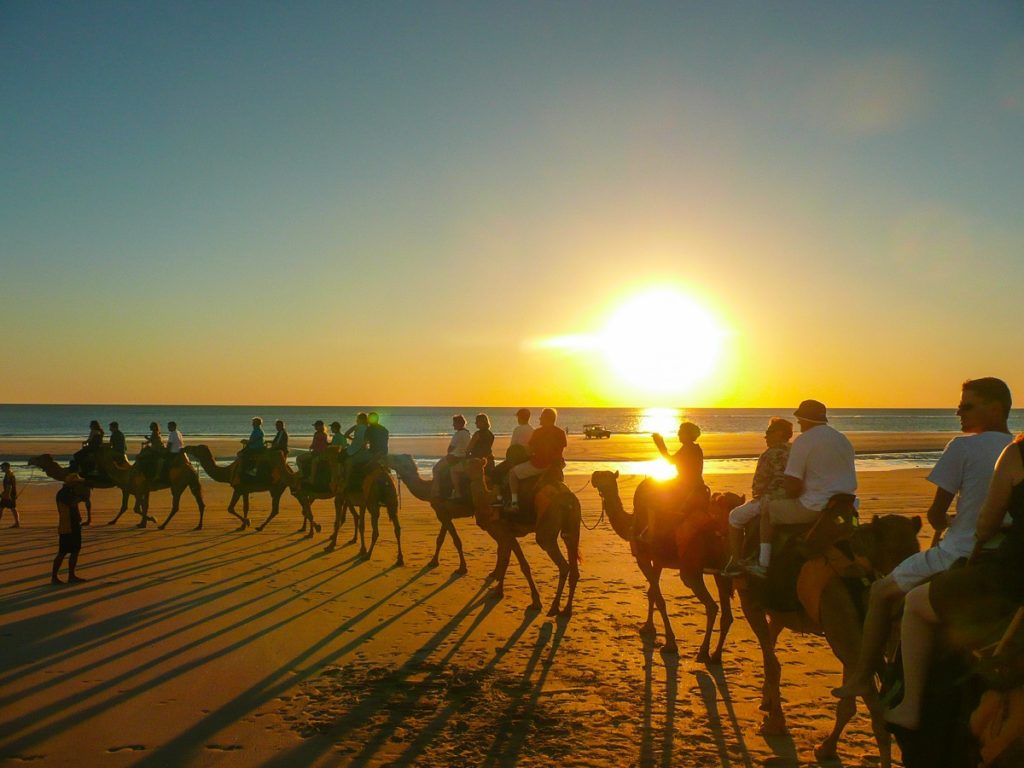 There are many breathtaking sites all around Western Australia, but the sunset at Cable Beach is highly sought after. The camel rides make this area unique to others, providing award-winning tours and an unforgettable experience.
Experiencing this camel ride only takes an hour or two. Once you're saddled up, the camels are roped together like a train, so sit back and relax as you stroll along the beautiful sands while taking in stunning views. 
And, of course, watching the sunset is always incredible, regardless of whether or not you go on a camel ride!
Rottnest Island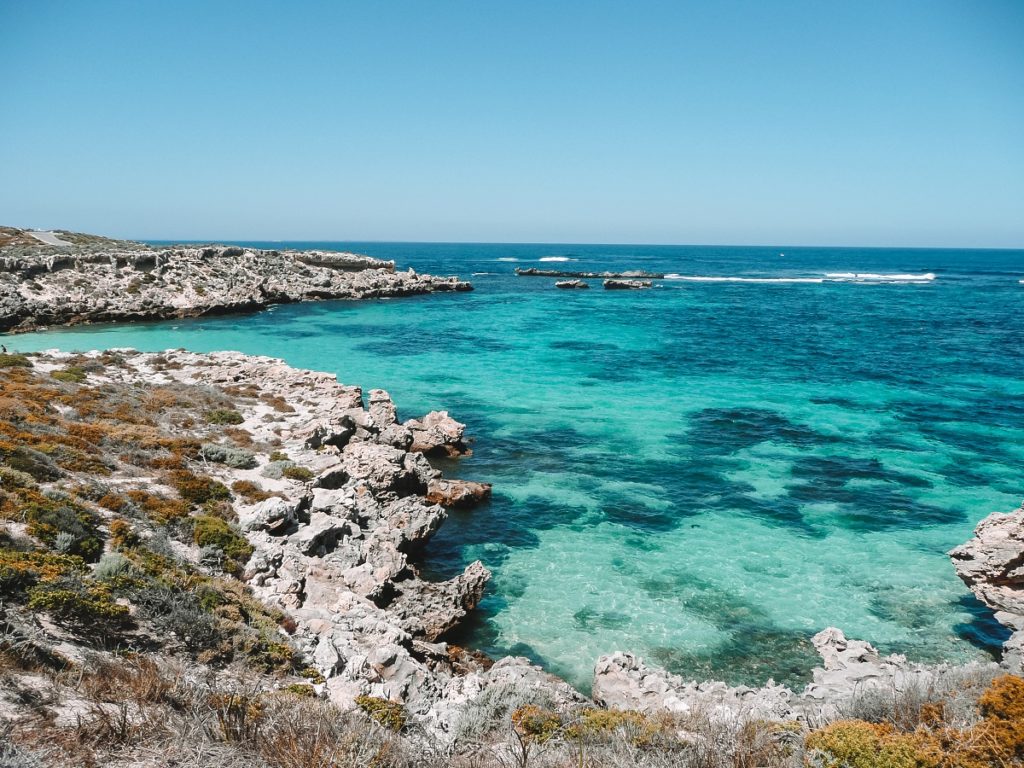 Rottnest Island is a picturesque tourist spot located near Perth in Western Australia. The island boasts beautiful beaches, rich military history, and the infamous Quokka marsupial.
The Quokkas, a native animal to Australia, has been tagged as the happiest animal in the world since most photos taken of them make it look like they're smiling. 
The Island is only 11 kilometers long and 5 kilometers wide. This makes the best mode of transportation by bicycle and can be hired with most ferry transfers to Rottnest. However, public bus transport and tours are available for those not interested in biking.
Byron Bay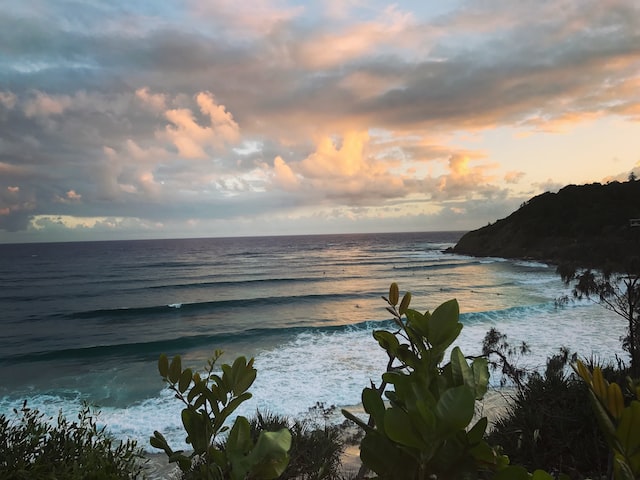 Byron Bay is a small city located on the coast in Northern New South Wales. The town is home to around 10,000 people and is well known for its beaches, surfing lifestyle, and fantastic scuba diving. 
Byron Bay thrives on the local community, arts and crafts made in the region, and musicians. So if you're looking for a serene natural retreat where yoga is commonly practiced or trained, look no further than Byron Bay. 
In addition to rainforest hiking and waterfall swimming, you can visit the Byron Bay lighthouse – the most easterly point in Australia. But know that the Lighthouse hike may be challenging for some people.
Contributed by Chris Fry, the writer and photographer behind Aquarius Traveller, 

Like this post? Be sure to pin it and share!