The Perfect Texas Weekend Road Trip Itinerary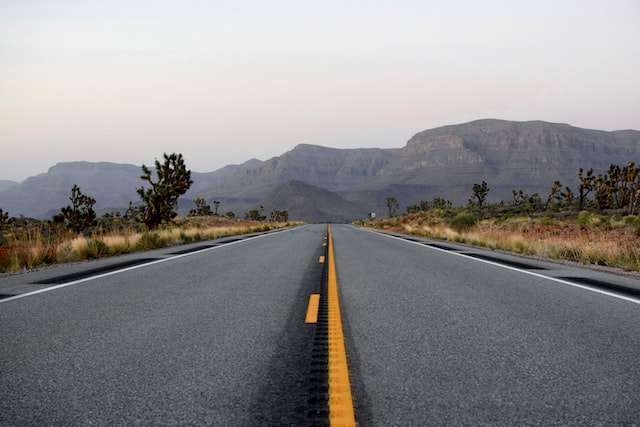 Contributed by Kalyn – Happy to be Texas  
From the bright skyline of Dallas to the antique shops in Waco and the self-proclaimed "weirdness" of Austin, this Texas weekend road trip itinerary will have you traveling through three of the best places to visit in Texas so you can get a glimpse of this great state.
Texas is definitely a car-heavy state with little public transportation between (if any), so the best way to see the sights is on a Texas road trip itinerary like this one.
Don't forget the tunes, the snacks, and the breaks along the way to stretch your legs!
Road Trip Tips for Texas
There are a few things you should know about road tripping in Texas, including about this itinerary in particular.
If you don't have your own car, you can easily rent one as you're starting in a big city, Dallas. Make sure if you want to rent one that you do this ahead of time using your favorite rental car company of choice to ensure they have what you want available. 
The roads along your route are large and well-maintained, which is great for a road trip, but also means that Texas drivers in this area do seem to go with more speed and confidence than in other parts of the country. Don't go over the speed limit, but be prepared to go with the speed of highway traffic and you'll be more comfortable than if you poodle along. 
Doing a Texas weekend road trip is a great way to fit in some major sites (this itinerary fits in 3 notable Texas places plus a stop in a smaller area). However, it is a whirlwind itinerary because Texas is a large state and there's a lot of ground to cover.
You won't see it all, or even most things in the cities along your route because you could spend an entire week or month in somewhere like Austin and still not see it all. Think of this weekend road trip as a chance to have an adventure and see a few of the highlights to make you want to come back for more. 
Don't forget some road trip essentials like a charging cable for your phone to make sure you've got GPS on the road, as well as some comfy clothes for the longer stretches in the car and a first aid kit and emergency roadside kit to make sure you're covered in case anything happens.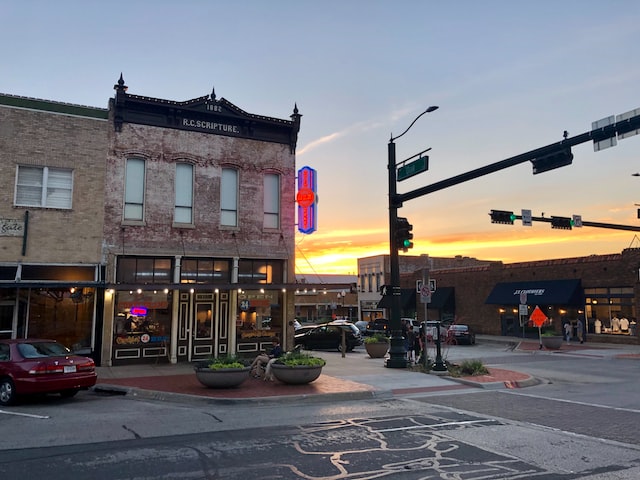 Friday
Dallas, Texas 
Start your Texas road trip in Dallas. If you've got the day free, check out the best things to do in Dallas to help plan your activities (we highly recommend the Sixth Floor Museum if you're a history buff or the Reunion Tower if you're really into city views), but if you're wanting a true weekend Texas trip and have to work or have other plans on Friday during the day, start your itinerary this evening!
Evening 
You can't go to Dallas without checking out the best Texas barbecue for dinner, which you'll find in a quirky part of town called Deep Ellum at the famous "Pecan Lodge." You'll want to drive to Deep Ellum, but once you're there it's all walkable so park the car and head to the main restaurant and thoroughfare on foot. 
This beloved barbecue restaurant features everything from smoked brisket to burnt tips to some of the best mac and cheese you'll try in the whole state.
You can't make reservations, but the line is absolutely worth it and you can also get a sharing platter if you're visiting with friends and all want a taste of something different.
Afterwards you can head to Quarter Bar Dallas in Uptown for after dinner drinks and great views of the city. Rooftop bars are incredibly popular in Dallas, which gets great weather for most of the year. 
Spend the night in Dallas and get ready for an action packed weekend!
Saturday
Waco, Texas
Get in the car for an early start to today's stop, Waco!
Waco is a charming town made famous by the popular show on HGTV, Fixer Upper, and features some of the best antiquing in Texas as well as quirky museums and the incredible Magnolia Silos with food trucks, a bakery, plenty of space to hang out and a home goods store you'll fall in love with.
Morning
Get up as early as you can manage, but the exact time is up to you and your beauty sleep needs.
Get on the road as soon as you're ready, and start the 1 hour and 30 minutes drive south to Waco. Don't forget to have your co-pilot be in charge of the directions and ensure that the driver is focused on the road and the other Texas drivers at all times!
Along the way, experience another place in Texas as you stop at the Lone Star Café in Hillsboro, Texas for breakfast (it's an hour into your drive). Stretch your legs, dig into eggs, pancakes, and hashbrowns, enjoy the friendly service and down home atmosphere, and then get on your way.
By late morning, you should be in Waco. Check into your hotel or AirBnb of choice (you can actually stay in homes that Chip and Joanna Gaines have done up for the HGTV show!) and then get ready for an afternoon of exploring.
Afternoon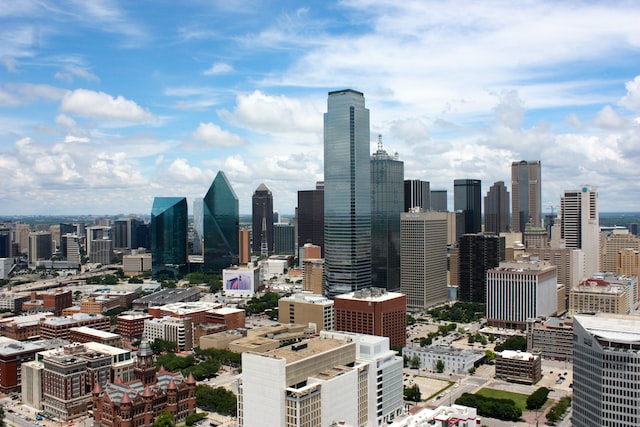 Your first stop in Waco in the early afternoon should be the Dr. Pepper Museum, a fun soda themed museum featuring the history of this iconic American drink.
Spend an hour or so here and get your Dr. Pepper taster and then head over to Spice Village, a super fun shopping area featuring a ton of independent stores and market stalls within a larger complex. This is a great place to buy Waco souvenirs or gifts for people at home, or just browse the colorful options and unique handiwork. 
From here you can either take the free tram or walk over to the Magnolia Silos, where you'll have time to get a cupcake from the bakery, explore the store, and lay out on the turf playing lawn games and looking at the gorgeous views of the silos themselves. 
Get a late lunch here from the food stalls and have some chill out time.
Evening
After the Silos, head over to some of Waco's most famous antique stores like Junque in the Trunk and Shades of Shabby to see if you can find any hidden gems. If you aren't into antique shopping, then try the Texas Ranger Hall of Fame and Museum.
Texas Rangers are some of the most famed people in Texas history, keeping the law of the land and working as an investigative unit in Texas. Learn more about how this unique branch of the police formed and what the early days of life in Texas were like. 
For dinner, try MOROSO Wood Fire Pizza, where you'll find the best pizza in Waco and try favorites like the Pesto pizza or the "Wild Hog" pizza with BBQ sauce, pulled pork, and white cheddar with coleslaw (it's amazing).
Finish the evening at Dichotomy, a craft cocktails venue featuring local ingredients and a sustainable atmosphere. There's plenty of coffee cocktail options here if you're needing an extra boost to make sure you stay up late.
They're open until midnight, so plenty of time to get the most out of your day in Waco before hitting the hay before moving onto tomorrow's Texas destination. 
Sunday
Austin, Texas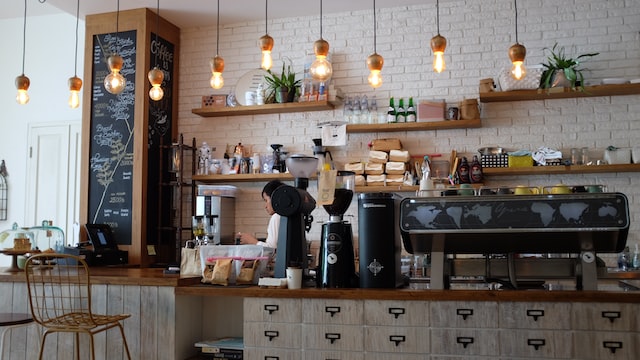 Today's agenda is to finish your weekend in the quirky city of Austin, but before you embark on the trip, start your day with…
Morning
Book a table at Magnolia Table, Chip and Jo's breakfast and lunch restaurant in Waco. This is always rated as one of the best places to eat in Waco and has a great atmosphere of outdoor seating for those nice Texas mornings (or there's an indoor option if it's raining or just too muggy to sit outdoors).

Chow down on some of the best breakfast food you've ever had, including gorgeous toast options, incredible French Toast and some of the best juice selection you've seen. It's no surprise that an interior designer has been able to curate an adorable restaurant with perfectly plated food options and gorgeous menus and accents. 
After breakfast, it's time to head out for the 1 hour and 30 minute drive to Austin. Make sure you've got enough gas for the trip and then pile in the car and go.
While there are no particular stops along the way, you'll be going through the heart of some Texas countryside so turn on that country music and enjoy the expanse of blue skies and green grass.
You'll arrive in Austin by late morning, and then it's time to "get weird" in this iconic Texas city (that's part of their slogan, seriously).
Afternoon
The first thing you should do in Austin is to take a guided tour of the Texas Capitol building. This building dates back to 1888 and is a truly iconic place in Texas, looking like its right out of an architectural magazine and seeming to tower over the city with its large rotunda and dome.
As you go around the building, you'll get a glimpse behind the scenes of the Texas legislature and explore the hallowed halls for many important events in Texas history. 
After that, it's lunchtime, so head over to Taquero Mucho, a Mexican restaurant with an Austin tip (read: hip) that has incredible ambiance and quality food. For the most iconic thing to order, you really want to try the tacos.
Tex Mex cuisine is incredibly popular across Texas and especially in Austin, where it's a must-try. 
After lunch, take a walk along the river to get your steps in and take in the Austin waterways, leading you to Zilker Park on the opposite side of the River (make sure you're walking west along the river once you get to it from lunch).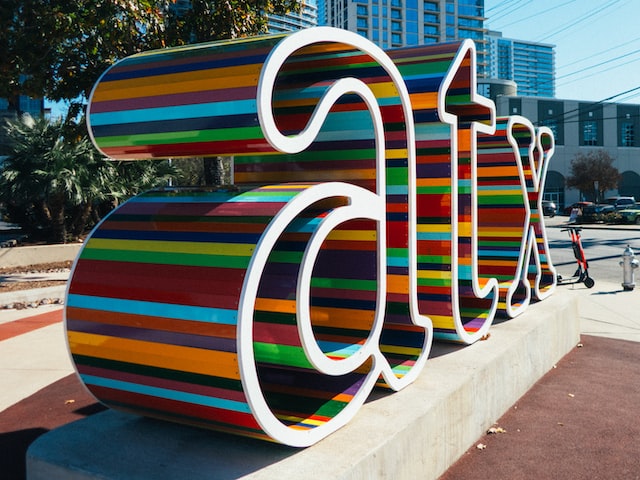 Zilker Park has one of the most iconic views of Austin's skyline and is a great place to take in the city from a different vantage point.
From here, you'll be right next to the Austin Nature & Science Center which has plenty of outdoor exhibits and things to do if you're traveling with the kids (and lots of space to learn and relax if you're not).
It's completely free and worth supporting with a small donation to help keep this incredible Austin thing to do running.
Afterwards, take a taxi or drive to the Red River Cultural District where you'll find the Museum of the Weird, a must-do Austin museum if you're into oddities and some of the weirdest collection of waxworks and other bizarre things. 
Finish your Texas weekend road trip in Austin with dinner at Franklin Barbecue, another barbecue restaurant with long lines but incredible food that make the wait worth it.
Chat with people in line as you get ready to chow down on brisket, pulled pork, and other smoked meats complemented with some of the best BBQ sauce options you've ever tried.
Finish with a dessert of key lime tart and rest assured that you've experienced some of the best barbecue in Texas on just this road trip weekend alone.
If you need to head back home from here, then say farewell to Austin and head home, otherwise head down to the downtown area to get a Voodoo Donut for the late night on the road or some non-alcoholic cocktails at a local bar to finish off your day in Austin.
Hit the road when you're ready and start going through your pictures and memories from a jam-packed Texas weekend!
Like this post? Be sure to pin it and share!