Introduction
Profusion cosmetics were kind enough to send me a bunch of items from their new Jurassic World collection to try and I'm so excited to share! Most of you know I'm a HUGE Jurassic Park fan (I read all the books as a kid and watch the movies a lot!) so this partnership means so much to me. 😊
Disclaimer: This post is sponsored by Profusion Cosmetics, however all opinions are my own. 
Eyeshadows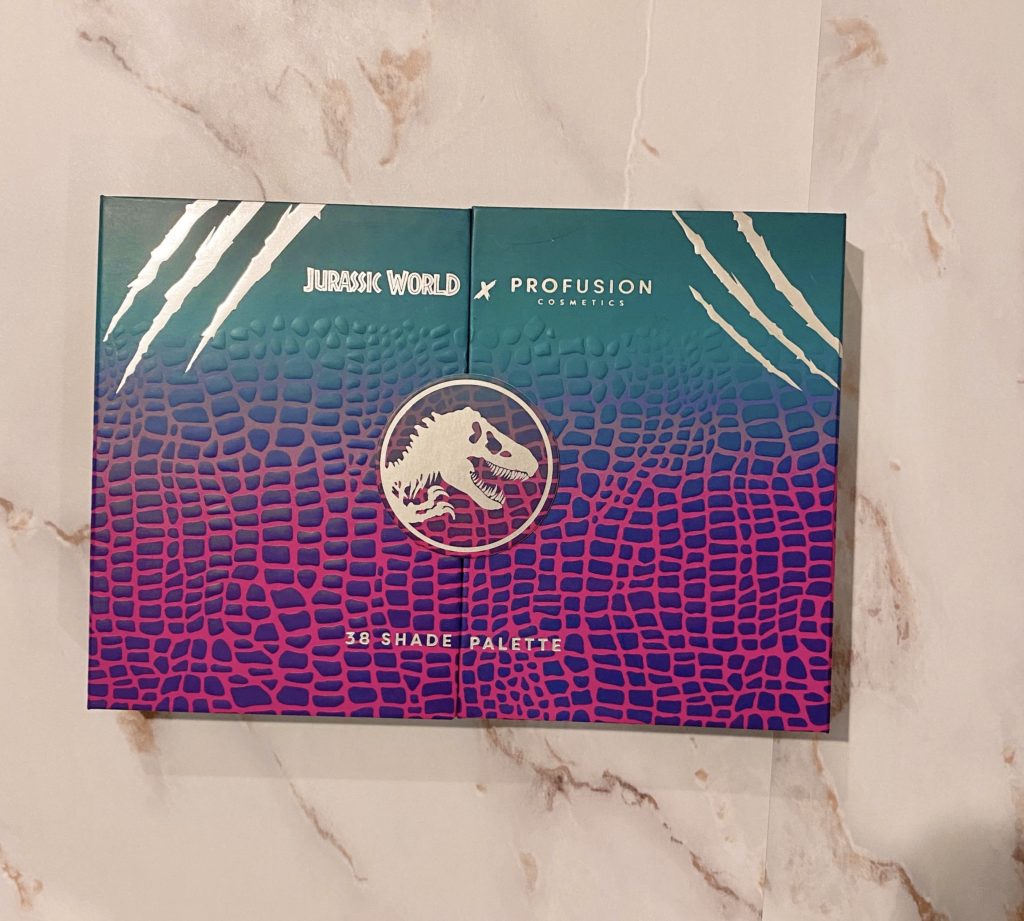 One of my favorite things about this collection is the attention to detail. I love the scales, claw marks and palm tree designs on the different products and packaging. I was sent the large eyeshadow palette, a smaller one and three different shimmery liquid eyeshadows. All of the eyeshadow products were very pigmented and lasted all day which I was happy about! They also sent me some setting spray which I used to help cement the look.
I love how versatile these shadows are. You can easily use the liquid shadows to take a more subtle daytime look into an evening one. There's so many colors in the main palette to choose from as well!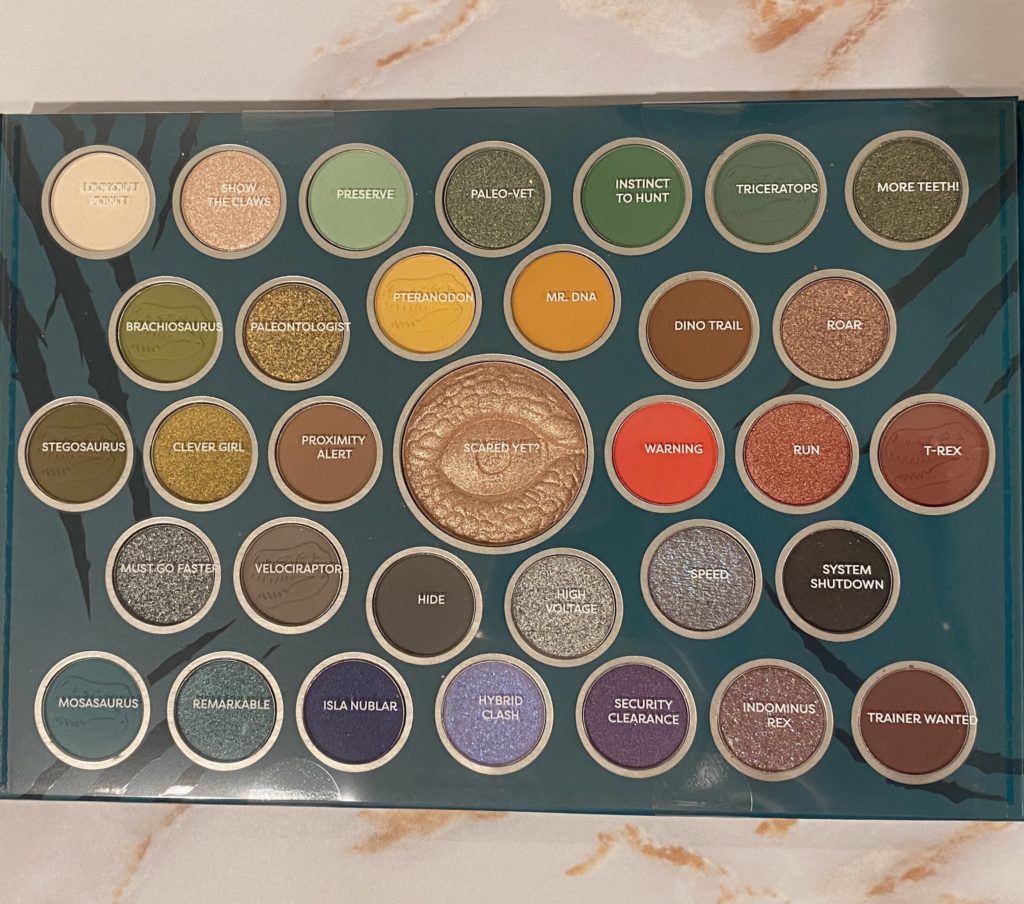 Accessories
The Profusion Jurassic World collection also has some fun accessories! I love the mirror. It even has s cute claw attached to the bottom (not pictured) as well as says "Clever Girl" on the front of the mirror.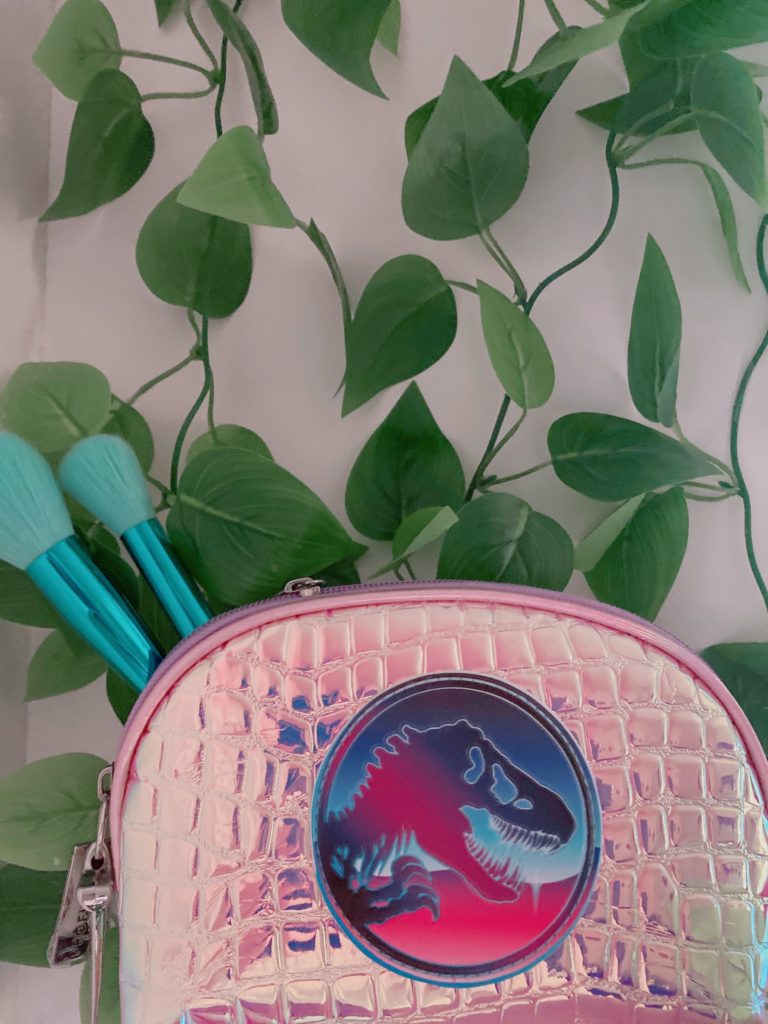 Another fun accessory in this collection is the pink and purple shimmery makeup bag with a T-Rex on the front. You can also buy their brushes set in this collection which are a stunning turquoise color.
Lip products
Profusion also sent me several lipsticks. By far my favorite out of of all of these was the "light up lipstick". The top of the bottle lights up when you untwist the cap which is super cool!
Summary
I'm really excited to continue using the Jurassic World sets in both my glam looks and everyday looks and I highly recommend for makeup lovers. I also really love how so many of their products are travel sized and I can bring them with me on the road.
Would you try any of these products? Let me know in the comments!