The most Instagram-Worthy Locations on an Alaskan Cruise
If you're looking for an unforgettable and scenic vacation, look no further than Alaska! This incredible state is home to towering mountains, vast wildlife, and rich history.
Alaska is very big and has vast open spaces between towns. Traveling from place to place can be difficult and expensive, but taking an Alaskan Cruise is one of the most popular ways to see everything Alaska has to offer.
This post will show you a few of the most scenic places you can visit on an Alaskan Cruise.
We'll show you must-see places that are Instagram-worthy and will leave you breathless!
Disclaimer: I may make a small commission off of any of the affiliate links below at zero cost to you! If you book through my links it helps support this blog and is very much appreciated. 
Instagram Worthy Locations in Juneau
Juneau is the capital city of Alaska and one of the most popular tourist destinations. It's no wonder why- Juneau is full of incredible views!
Mendenhall Glacier
This gorgeous glacier is only a short drive from downtown Juneau. Mendenhall Glacier is a massive river of ice that's over 12 miles long!
Taking a tour to see Mendenhall Glacier is one of the best excursions you can take on an Alaskan Cruise. Be sure to bring your camera- this is one place you won't want to forget!
There are a few ways that you can see Mendenhall Glacier. You can take a tour and walk on the glacier, explore the visitor center, or even kayak to the face of the glacier.
Downtown Juneau
Downtown Juneau is full of charming shops and restaurants. It's also where you'll find the Alaska State Capitol building! The city is full of historic buildings and is nestled at the bottom of a hill with mountains on one side and water on the other.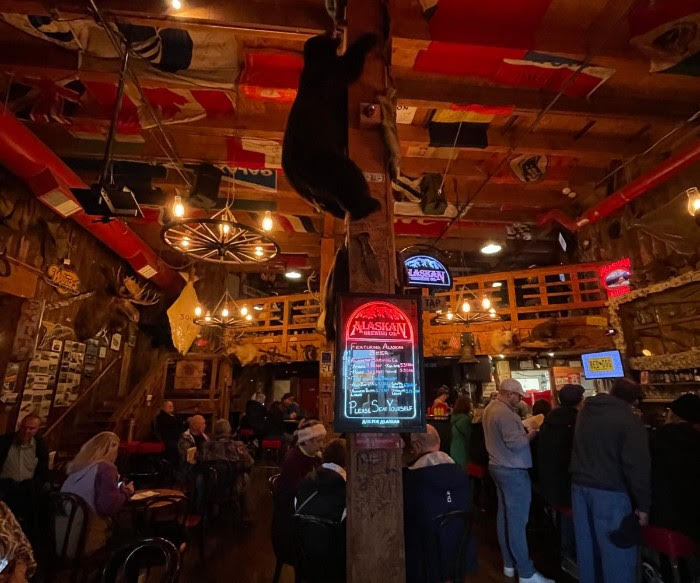 While you are downtown, you can find Instagram-worthy shots around every turn. There are a number of carvings of bears that make the cutest photos! The port area is beautiful too, with lights that change color at night.
One of the most popular photo locations is the Red Dog Saloon, a historic bar that has been entertaining guests since the gold rush. Be sure to grab a photo and a beer while you're in town.
Instagram Worthy Locations in Skagway
Skagway is a historic gold rush town that's full of character. This quaint town is so fun to walk around and it feels like you've stepped back in time!
Be sure to stop at Klondike Doughboy for warm fry bread (that is bigger than your head) and locally made Root Beer. I would go back to Alaska just for this snack if I could!
White Pass & Yukon Route Railroad
This scenic railway will take you on a journey through some of the most breathtaking scenery in Alaska. The railroad follows the path of the old gold rush trail and gives you stunning views of mountains, gorges, and waterfalls.
You can also rent a car in town, which is what we did, and drive the highway up to the "Welcome to Alaska Sign" and into Yukon if you wish. The drive is incredibly beautiful, even if the weather is yucky like it was for us.
Dyea
Dyea is a ghost town near Skagway that was once a booming gold rush town. Now, it's a popular place to hike and explore the old abandoned buildings.
Gold Rush Cemetary and Lower Reid Falls
The Gold Rush Cemetary is a somber but beautiful place to visit. It's a reminder of how difficult life was during the gold rush and how many people lost their lives.
Lower Reid Falls is a gorgeous waterfall located near the cemetery. The short hike to see the waterfall is easy and quite pretty.
Arctic Brotherhood Hall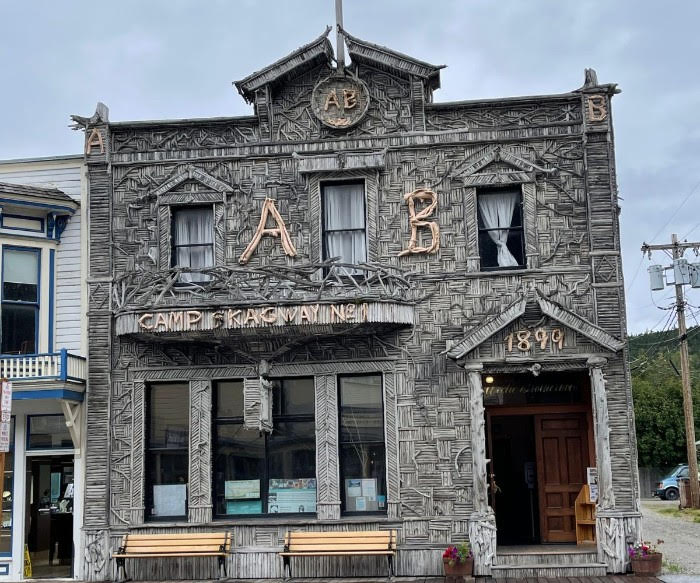 The Arctic Brotherhood Hall is a historic building that was once used as a meeting place for prospectors during the gold rush. This unique building is covered in driftwood, forming a unique backdrop for photos. The building is now the Skagway Visitor Bureau.
Instagram Worthy Locations in Ketchikan
Ketchikan is often referred to as the "Salmon Capital of the World" and is known for its incredible fishing. Ketchikan is also full of totem poles, which are fascinating to learn about and make for great photos!
Creek Street
Creek Street is a historic boardwalk located in downtown Ketchikan. This area was once the red-light district of town and is now full of charming shops and restaurants.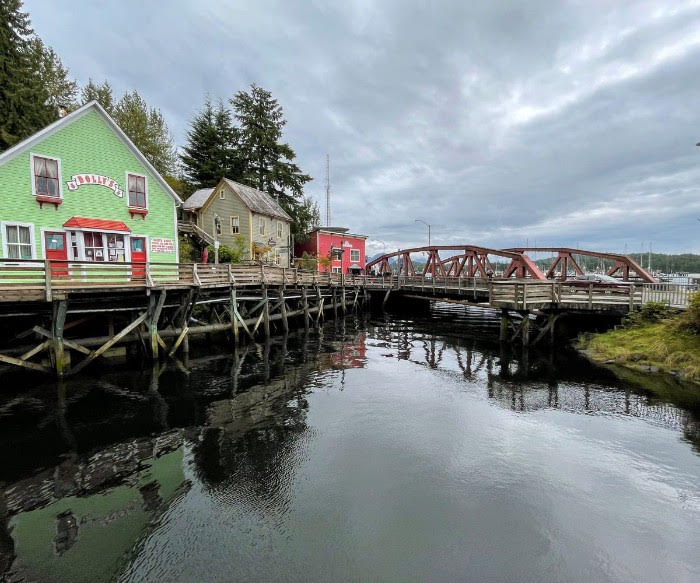 Be sure to walk across the old wooden footbridge and check out Dolly's House, which is a museum dedicated to one of the former "ladies of the night" who worked on Creek Street.
Tongass National Forest
The Tongass National Forest is the largest national forest in the US and is absolutely stunning. There are a number of easy hikes that offer incredible views of waterfalls, rainforests, and mountains. You might even get lucky and see a bear doing a little salmon fishing.
Raptor Center
The Raptor Center is a must-see for animal lovers. This center is dedicated to the rehabilitation of injured birds of prey. You can see eagles, owls, and hawks up close and learn about the work that the center does to help these amazing creatures.
Totem Park
Totem Park is the perfect place to learn about the history and culture of the Tlingit people. This park is full of totem poles with incredible carvings that tell stories.
Misty Fiords National Monument
Misty Fiords National Monument is a must-see if you are in Ketchikan! This stunning area is full of glaciers, mountains, and waterfalls. You can take a boat tour or a floatplane to get there, or you can hike in if you're feeling adventurous.
Glacier Bay National Park
Not every cruise line has permission to enter Glacier Bay National Park, but if you are lucky enough to be on a sailing that explores this area, you are in for a real treat.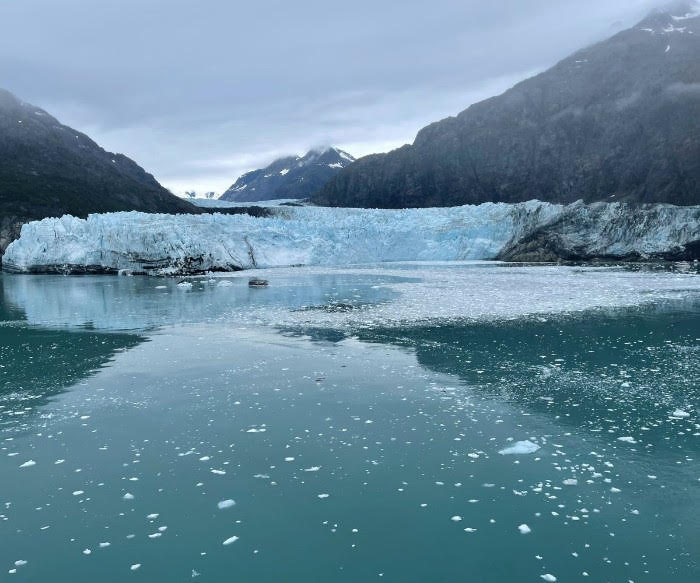 Glacier Bay is full of glaciers, icebergs, and wildlife. You might see orcas, humpback whales, sea lions, and otters. Keep an eye on the shoreline for bears and moose.
You will slowly sail through narrow passages, surrounded by ancient glaciers and towering mountains. It is an incredible experience that you will never forget.
The most incredible sight is Margerie Glacier. Margerie Glacier is a 21 mi (34 km) long tidewater glacier in Glacier Bay, and it is an absolutely breathtaking sight.
The ship will sail right up to this glacier and you will be able to see and hear it calving if you are lucky.
The cruise ships will stop in front of the glacier, and then slowly turn so the other side of the ship has an opportunity to view this historic mammoth as well.
Instagram Worthy Locations in Sitka
Sitka is a beautiful town located on an island in Southeast Alaska. The town is surrounded by stunning mountains, glaciers, and the ocean.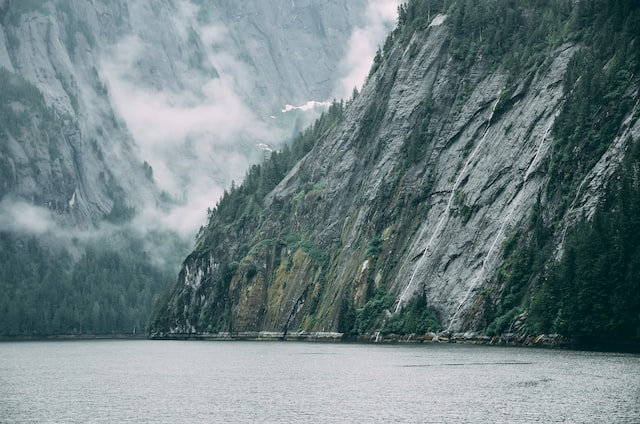 It's also the setting for the movie the Proposal with Sandra Bullock and Ryan Reynolds. Don't be ashamed if you want to find the forest and chant around a campfire to recreate the funniest scene in the movie.
Fortress of the Bear
Fortress of the Bear is a must-see for animal lovers. This rescue center is dedicated to rehabilitating injured and orphaned bears. You can see these amazing animals up close and learn about the work that the center does to help them.
John O'Connell Bridge
Head to this elevated vantage point for a birds-eye view of the town. This is especially beautiful at sunset!
Wildlife Sightings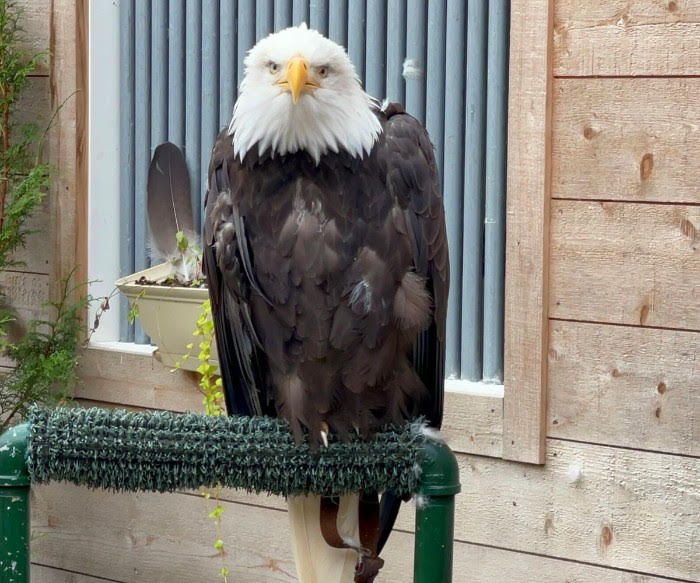 What could create a more epic photo than spotting some of Alaska's iconic wildlife? Keep an eye out for whales, seals, otters, bald eagles, salmon, bears, moose, caribou, wolves, and fox.
Just remember to not get too close, and to not bother the animals. Take a zoom lens for your camera and get your wildlife shots from afar.
Conclusion: Alaska's most Instagram- worthy locations
If you're looking for an amazing and Instagram-worthy destination, Alaska is the place for you! The state is full of beautiful landscapes, wildlife, and history.
You can explore the forests, mountains, and glaciers; take boat tours or floatplane rides to see the stunning Misty Fiords National Monument or Glacier Bay National Park; or visit one of the many towns located on islands in Southeast Alaska.
There's something for everyone in Alaska – so what are you waiting for? Pack up your camera and head to Alaska! Be sure and share your favorite photos with us on Instagram!
Contributed by Chantelle, Flannels or FlipFlops
Like this post? Read more about Alaska: 
Like this post? Be sure to pin it and share!