10 Best Day Trips from Anchorage, Alaska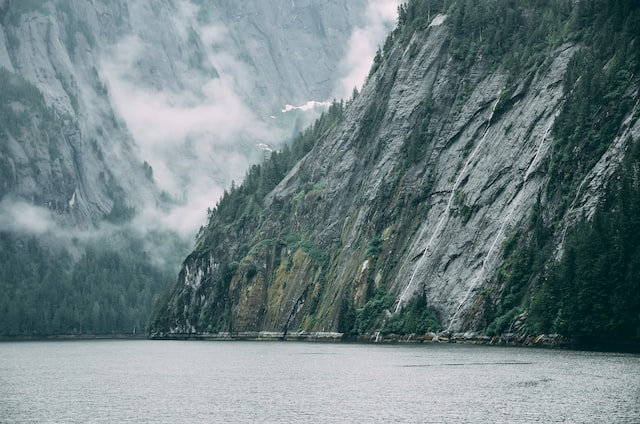 Anchorage, Alaska is a beautiful city that's surrounded by scenic landscapes. It's also the perfect place to explore Alaska without a car. Whether you have limited time or are traveling with kids, there are plenty of day trips from Anchorage that will make you feel like you're away from home without having to pack up the car and drive far away. Here are some of our favorite amazing day trips to explore near Anchorage.
Best Day Trips from Anchorage, Alaska
From rugged mountains to hanging glaciers, here are our favorite day trip options from Anchorage, Alaska.
Rendezvous Peak
Rendezvous Peak is a hiking destination located in Chugach State Park, about fifteen minutes from Anchorage. It's a popular destination for day hikers and backpacking trips. It's also great for those seeking an adventurous journey being well-served by this hike.
Rendezvous Peak is one of the first large peaks of the Chugach Mountains that serve as an excellent starting point for mountain hiking in Alaska. From its summit, you can gain incredible views over Cook's Inlet and surrounding areas like Anchorage itself. In summertime there are numerous fruit trees that decorate its hedgerows, providing fresh food to be enjoyed along your way down (or up).
Portage Valley & Glacier
There are several ways for you to see the Portage Glacier. You can hike up to and around it, or you can take a boat tour that offers up-close views of the glacier's calving area. The latter option is seasonal (in spring), so check ahead of time if you have plans to take one.
If hiking isn't your thing, there are plenty of other things to do in Portage Glacier and Valley too! There are many trails where you can go hiking or biking, visit visitor centers at different points along the road (like one at mile marker 42), or even go whale watching during peak season (May-September).
Prince William Sound
Prince William Sound is a fjord in south-central Alaska. It is a popular destination for cruise ships, offering its visitors beautiful oceans that are flooded by glaciers and broken water. In most cases, you will see animals like otter seals and sea lions calling the Inlet home.
The whale population here is unusual and I saw dozens if not thousands of jellyfish at the ocean's edge. Whittier (a town) is closest to this water and therefore a wonderful location in which to organize a boat trip. Popular tour operators include Major Marines and Philips Travel & Cruise Company; they offer kayaking around Prince William Sound as well as other land tours.
In addition to being right next door, this area has so much more going on. Hiking trails abound in their national forests (the Chugach), wildlife viewing opportunities are endless (versus just moose), and there are even places where you can go horseback riding! A day trip here will leave lasting memories, no doubt about it.
Talkeetna and Views of Denali
Talkeetna is a small town in Alaska and it's best known for being home to Denali National Park (formerly Mount McKinley). It's by far one of the best places to visit in Alaska and probably one of the top national parks in the world. This mountain has been nicknamed "The Great One" and it's easy to see why: at 20,320 feet high, it towers over everything else in the region—and yes, that includes Mount Everest!
The views from Talkeetna are spectacular; you'll be able to see Denali from virtually any point around town. You can also get up close to Denali on hikes or charter flights from here. If you're planning on visiting Talkeetna during your trip to Alaska, make sure that you book your airline tickets well ahead of time so you don't miss out on these unforgettable experiences!
Alaska Wildlife Conservation Center
The Alaska Wildlife Conservation Center is a non-profit organization dedicated to rehabilitating injured and orphaned wildlife in need of care, finding suitable homes for those who cannot be released back into the wild, and educating the public about Alaska's native wildlife through interactive exhibits and educational programs.
The center's mission is accomplished through its working animal facility, education department, rehabilitation center, scientific research department, and volunteer program.
Chugach National Forest
Chugach National Forest is a vast wilderness area in southeastern Alaska, just north of Anchorage. It encompasses over 1 million acres, making it one of the largest national forests in the United States. The forest is home to some of Alaska's tallest peaks and several glaciers that travel all the way down to tidewater at Turnagain Arm.
For those looking for an outdoor adventure, Chugach National Forest has plenty to offer! From hiking and biking trails to fishing spots and breathtaking views, this place has it all!
Kenai Fjords National Park
Kenai Fjords National Park was established in 1980 and is located on the Kenai Peninsula in south-central Alaska. It's one of the most popular tourist destinations in Alaska because of its stunning landscapes, wildlife refuges, and easy access from Anchorage.
Kenai Fjords National Park is home to some of the tallest mountains in North America. These form dramatic fjords that run through the forest and create breathtaking landscapes. The fjords are best explored by boat and you can spot animal species like swans, whale sharks, or wolves on land or water.
Many guided tour boats operate from Seward (the nearest town to Anchorage), with two leading tour companies being Major Marine and Kenai Fjord Tours, making it an excellent day trip option from Anchorage. When leaving from Seward it's possible to see them departing as an aerial view of their journey awaits!
Katmai National Park
Katmai National Park is home to the largest brown bear population in the world. You can experience these animals in their natural habitat, from viewing them on a boat or hiking trails.
Katmai National Park has several campgrounds and lodges for visitors with varying budgets. A historic landmark, Katmai protects and preserves rich wilderness and has been an active part of Novarupt and the Valley of the Ten Thousand Smoke, which is a region that was destroyed by volcanic erosion from 1850 until today.
A major habitat for millions of brown bears and sockeye salmon is Bristol Bay. Visitors will be welcomed with respect to living laboratories, bear observation, boats, and backcountry hiking in designated areas
Hatcher Pass and Independence Mine
The Hatcher Pass is a mountain pass that lies in the Alaska Range, one of the most beautiful places in Alaska. It is a favorite destination for families, skiers, snowmobilers, and snowshoers who want to challenge themselves by traveling on snowy slopes or just admire their beauty from below.
The Independence Mine is one of many mines located at this site and was established in 1890. It was closed down after only 7 years of operation but reopened again later as part of an effort to find gold during World War II. Since then, it has been abandoned again until now when they plan on reopening it with modern technology so that we can mine precious metals like copper or zinc at this location once more!
Seward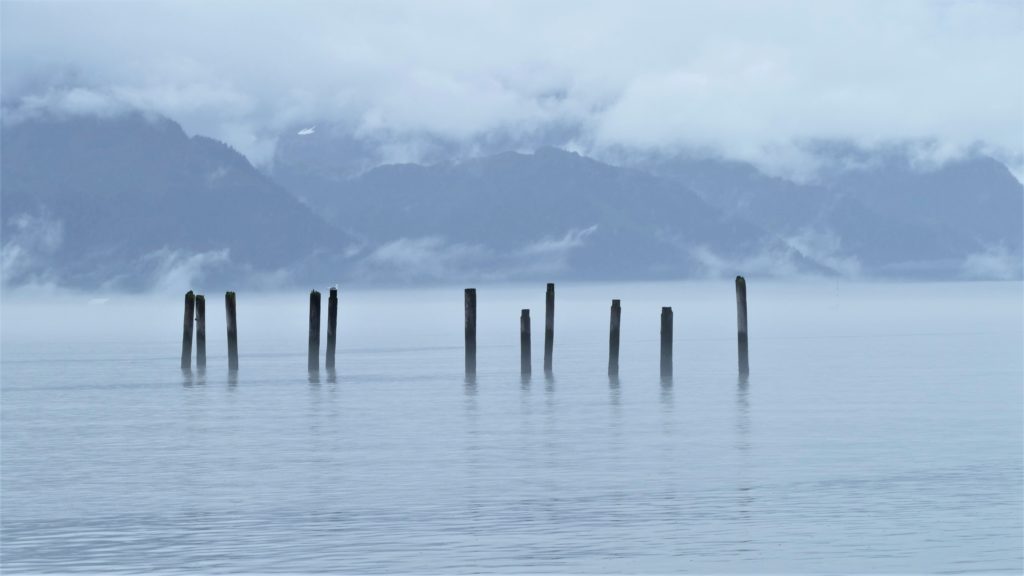 Seward is a small town with a lot of history. The first-ever voyage to the North Pole was launched from Seward, and it's also the gateway to Kenai Fjords National Park. You'll drive on the Seward Highway to get there, which in its own right, is a reason to take this trip.
If you're looking for an easy trip from Anchorage and want something with plenty of options for activities, Seward is a great choice. You can explore the harbor, go hiking and bird watching or take part in any number of other activities—or just relax on the beach!
If you prefer adventure here without a car, that's okay. Take the Alaska Railroad from downtown Anchorage to take in the spectacular scenery while you enjoy a drink and dinner. It's a great experience and a trip of a lifetime.
Can you explore Alaska without a car?
While you can do almost everything in Alaska without a car, there are some places that are only accessible by plane such as Barrow. For example, Denali National Park is great for hiking, but if you want to get up close and personal with bears (and other wildlife), then you'll need to hire a guide or take an organized tour.
In general, though, most people who visit Anchorage have cars. If this is the case for you too, then it's time to start planning your day trips.
Conclusion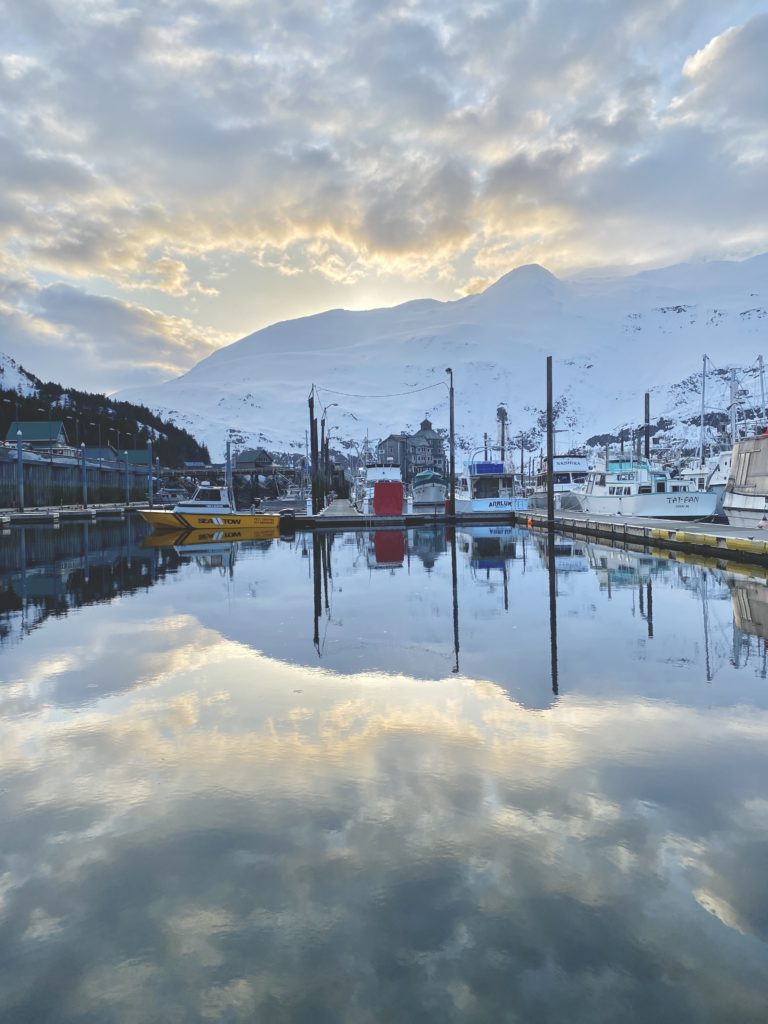 You don't have to drive to get around Alaska. There are so many exciting day trips from Anchorage that can be made by bus, bicycle, or foot. You can experience the best views in Denali National Park from the Alaska Railroad, and take a spectacular cruise through Prince William Sound by boat. No matter which trip you choose, make sure it has something for everyone in your group so everyone comes back happy and ready for another adventure!
Author Bio: Kyle Kroeger is the owner of ViaTraveler.com. ViaTravelers is a destination travel blog providing the best tips, hacks, and itineraries to help you explore the world. Follow us on Instagram, Pinterest, and YouTube.
Like this post? Be sure to pin and share!