I recently had the opportunity to attend the world premiere of Black Widow in Los Angeles. Disney was kind enough to extend an invite to a group of fans. I went into it unsure of capacity and social distancing as our COVID regulations here in California were recently dropped and we've mostly gone back to normal. When we arrived we learned it was a full capacity, full blown event which was amazing. Masks were optional for those of us that were vaccinated and it was cool being able to take photos again without one! (but I did bring my Black Widow themed one in case which also would look super stylish and would've matched my outfit 😉 )
Front and back of my outfit!
With friends!
We got there and were able to check in and spend a little over an hour on the red carpet mingling with friends and taking photos. Marvel set up some SUPER amazing photo ops and backdrops and we of course did all of them! My favorite had to be the hourglass set up with the super cool red lighting.
Cosplayers on the red carpet!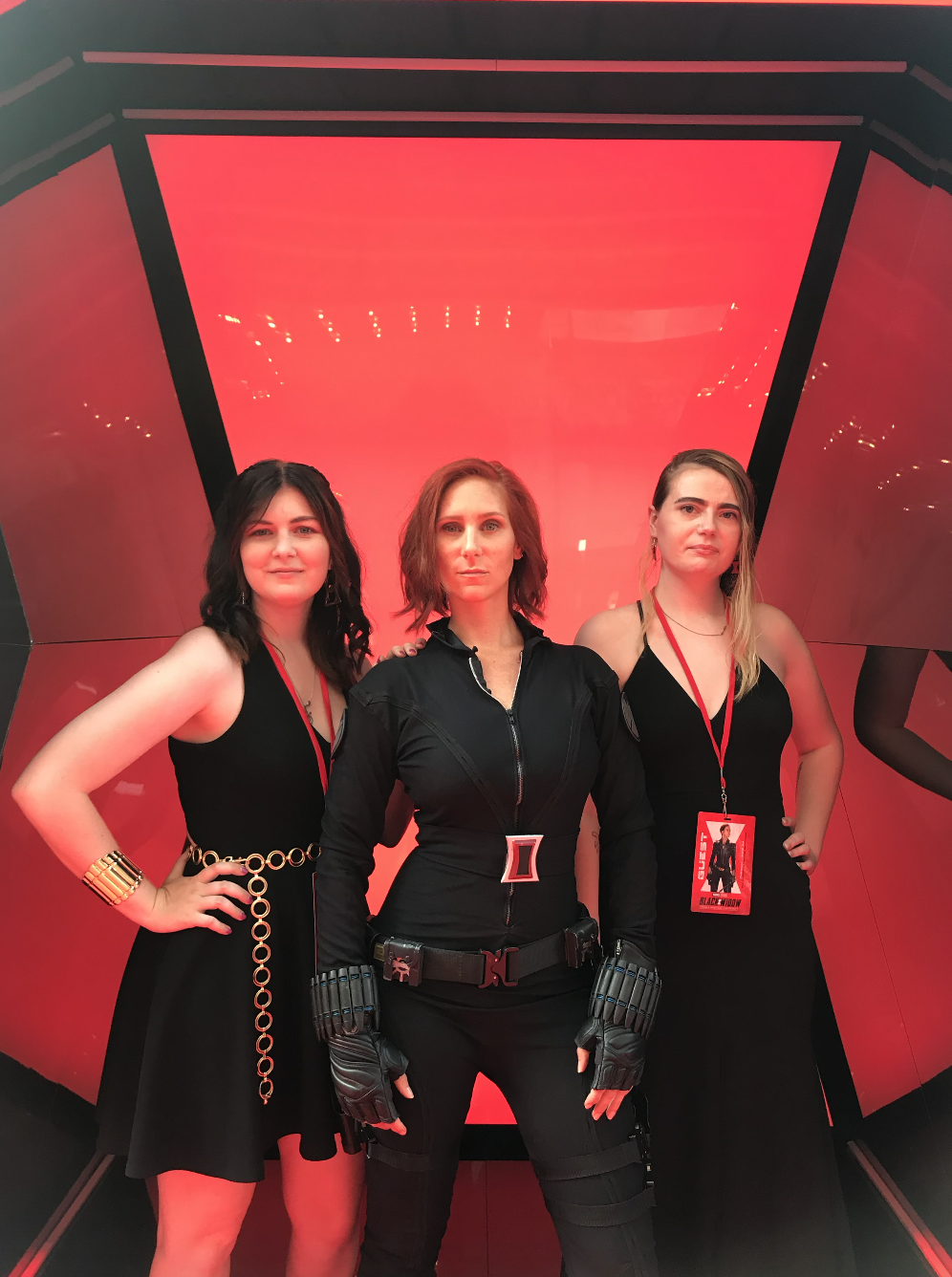 That lighting tho 😍
They had Marvel soundtracks playing and even played some fun tracks from Guardians of the Galaxy and at one point we all had fun dancing on the carpet. Under normal circumstances the studios usually do a big press tour and the entire cast is at each premiere but due to travel restrictions and COVID, Marvel ended up having four separate premieres (Melbourne, London, NYC and Los Angeles) all on the same day and the talent went to their closest premiere. We unfortunately didn't have any cast members at ours but we did see Clark Gregg and Kevin Feige as well as all of the amazing producers, writers and studio executives who worked so hard on the film.
After we were ushered into the theater we saw a bunch of the film costumes on display and once we took our seats Kevin Feige and the other producers gave a heartfelt message about the movie and how happy they were to be able to finally be able to have it open in theaters. The movie was amazing and blew my expectations away. I had chills from the opening sequence and credits. From there it was packed with some fantastic action scenes but also thoughtful storytelling and character writing. We were introduced to Yelena Belova who has an intriguing story and I was happy how they tied her into the overall MCU. Of course there were also some fun easter eggs and tie ins to other MCU projects as well. As always, be sure to stay all the way to the end of the credits for one last scene.
As we left the El Capitan theater, we were greeted by more surprises! Marvel gave us a swag bag with Black Widow exclusives, a fun baseball cap, socks and pins and we even got cupcakes on the way out. (pictured above) I'm so so grateful to have been able to have had this opportunity! As someone who remembers seeing Natasha for the first time on screen in Iron Man 2, this meant so much to be and to be able to see and hug people I haven't seen in forever due to COVID made it even better.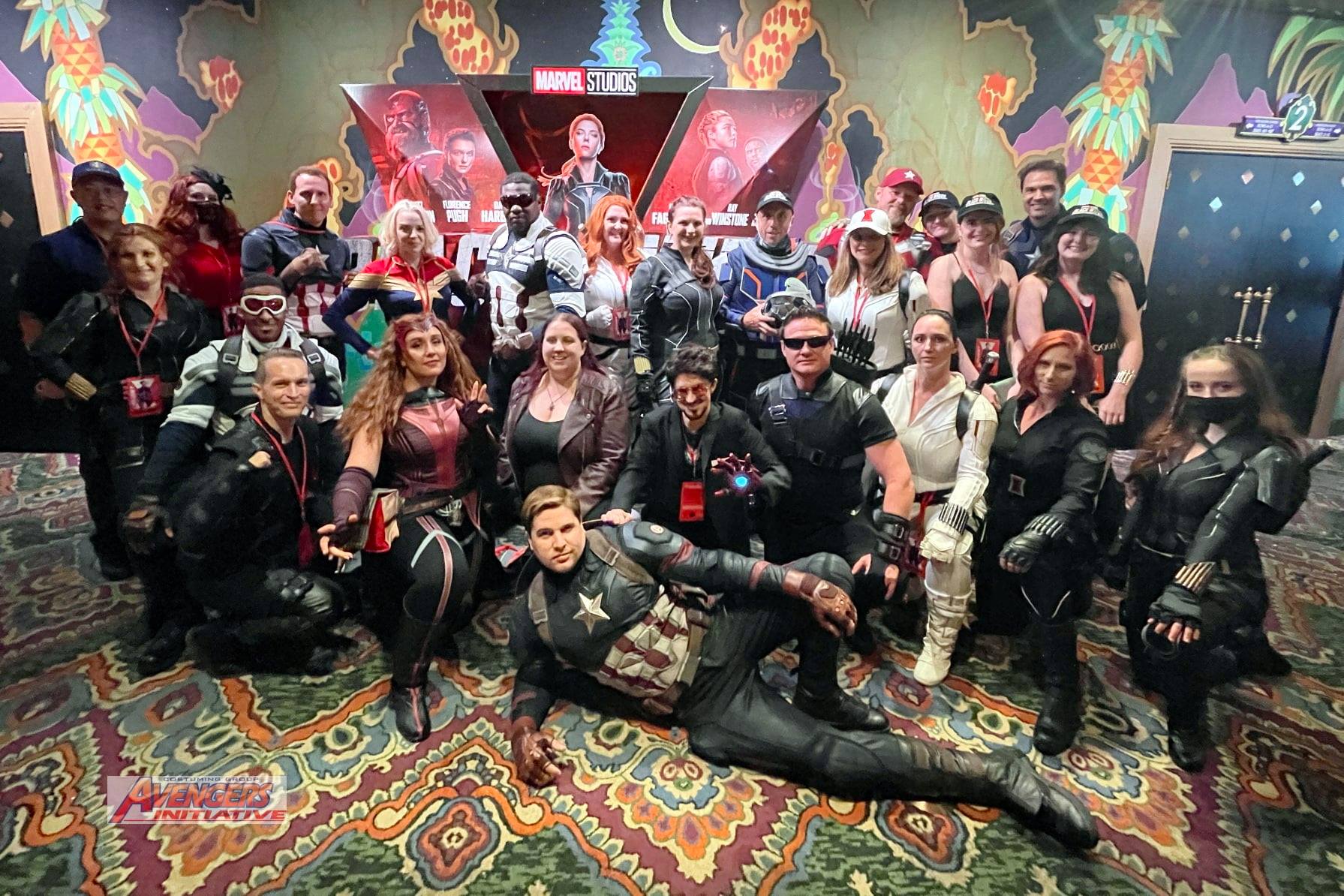 Group photo of my friends and I who were invited!