I had the chance to visit San Francisco again for a few days! I've been before but it was a whirlwind trip and we only stayed a few hours last time so I was excited to go again for a more extended period of time! San Fransisco is best done by car or as a stop on a California coastal road trip.
Check out this travel guide if you're planning to visit and learn all about my highlights and my favorite things I saw this trip (and last!) 
Disclaimer: I may make a small commission off of any of the affiliate links below at zero cost to you! If you book through my links it helps support this blog and is very much appreciated. 

1. China Town 

Be sure to grab some authentic Chinese food while you're here. Some of the best I've ever had! There's also some fun photo ops here as well.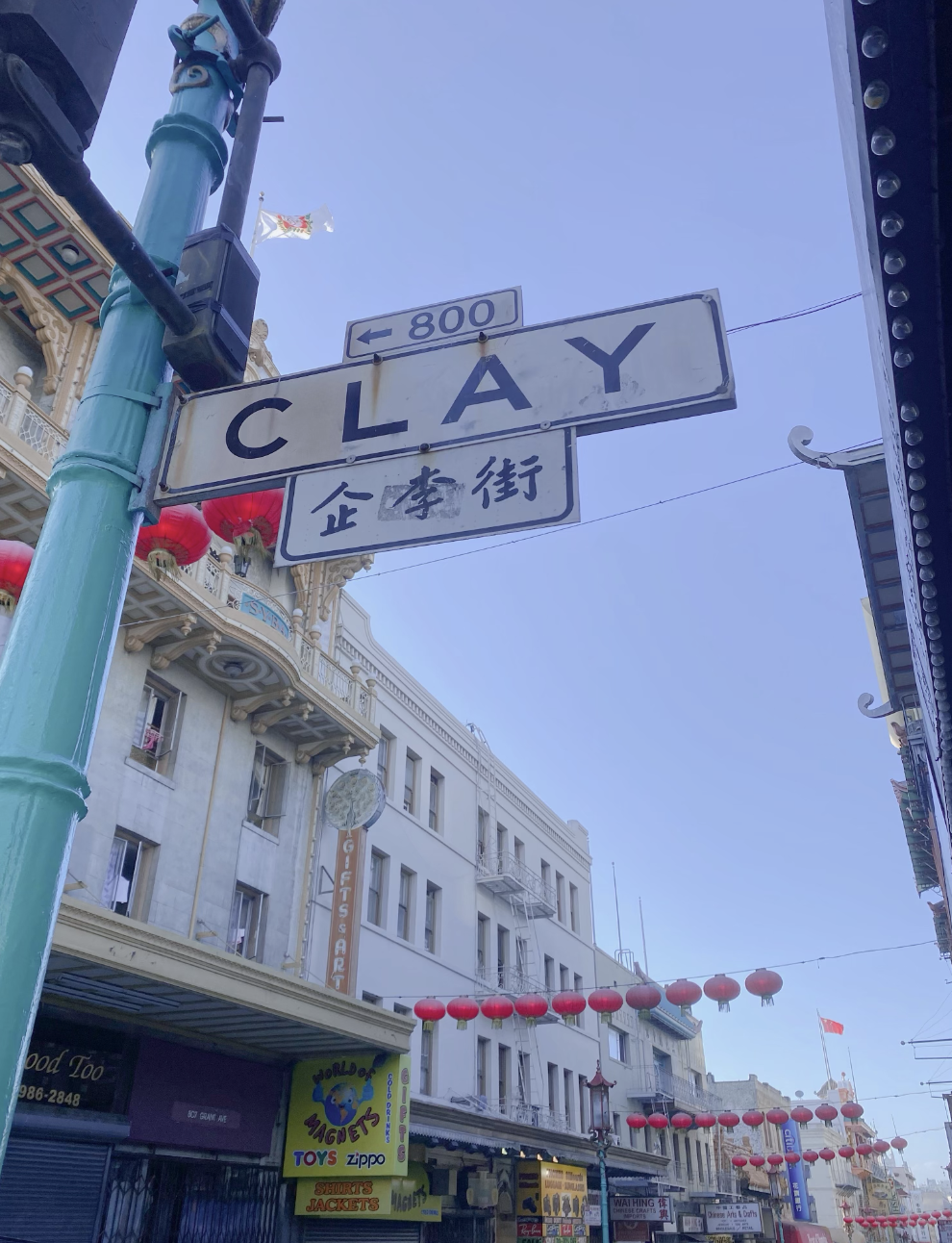 2. The Painted Ladies
If you love taking Instagram photos this is a fun spot and also very popular on the 'gram! It's a hilly, grassy area in a park where you can see some beautiful colorful houses. Parking is free along the street next to the houses.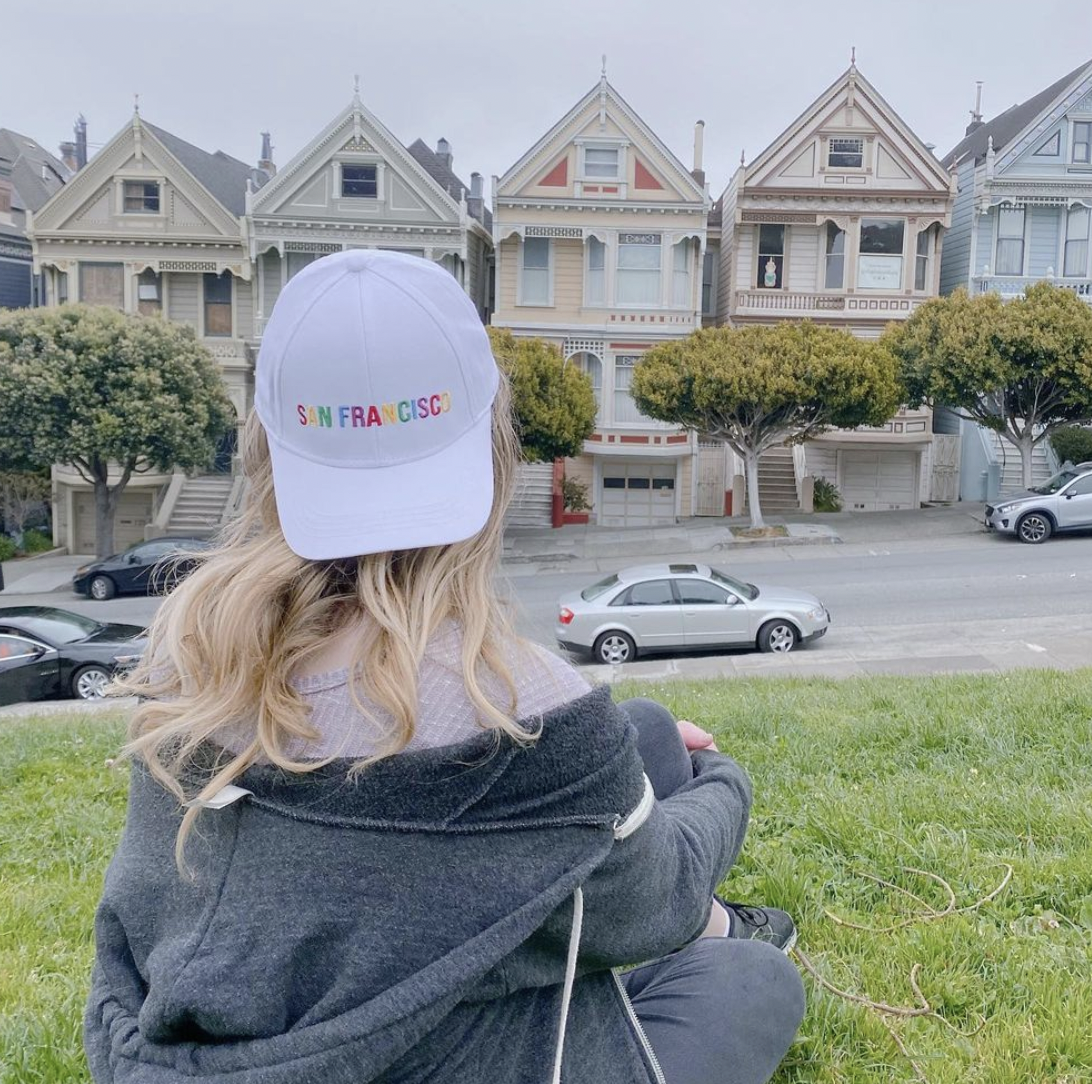 3. PIER 39/Fisherman's Wharf
This is another huge touristy spot but it's fun to walk around! There's 2 floors of an outdoor shopping mall along the boardwalk. You can also see Alcatraz as well from a distance if it's not too foggy outside! 
View of Alcatraz Island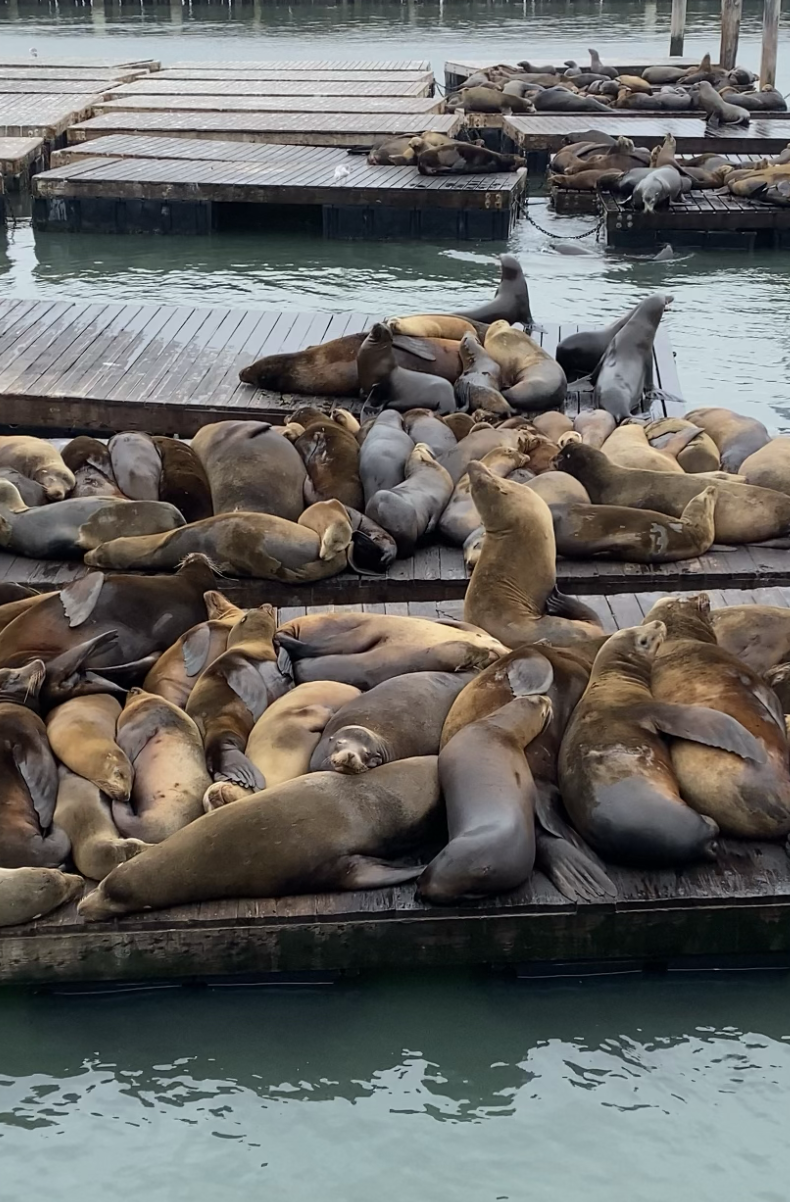 Sea Lions! 
4. Lombard St.
Another huge tourist attraction that boasts itself as the "most crooked street in the world" is Lombard St., which has 8 hairpin turns in the span of one block. This was fun to drive down at least once! We lucked out with no traffic or line to do this early on a week day.
5. Pacific Overlook 
If you drive all the way to the top of the Lincoln Blvd. in the Presidio district, stunning views will greet you when you park! This view is one of my favorites in San Francisco!

6.  Golden Gate Bridge 

Can you really say you visited San Francisco without driving across this iconic landmark or seeing it at least once? Be sure to get some great shots in Golden Gate Park. You pay a small fee to park but can walk around the stunning park area and snap some gorgeous photos of the bridge. 
Only have one day in San Francisco? Check out this guide instead to make the most of your trip.
7. Kirby Cove Hike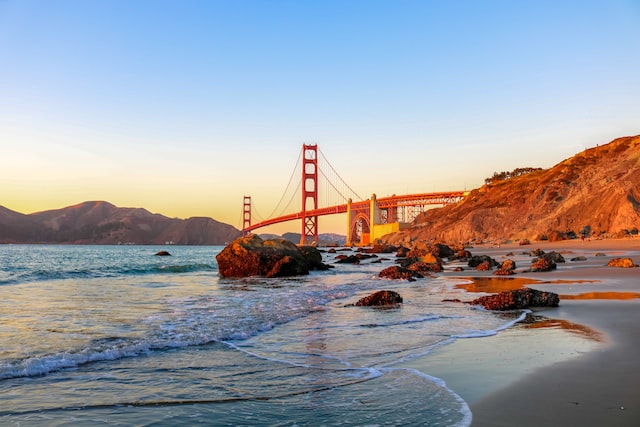 This hike has stunning views of the Golden Gate Bridge and even has beach access at the end! The hike is a steep 2 mile in and out trail but if you can do it it's definitely worth the steep trek. There's also some fun side trails here with abandoned military bunkers if you're into urban exploration! 
Stunning views of the bridge from Kirby Cove
8. The Castro Neighborhood
This was one of the first LGBTQ friendly neighborhoods in the US! It's worth walking around to see some of the fun shops! There's even a rainbow pride crosswalk here which is awesome! 
9. Haight-Ashbury District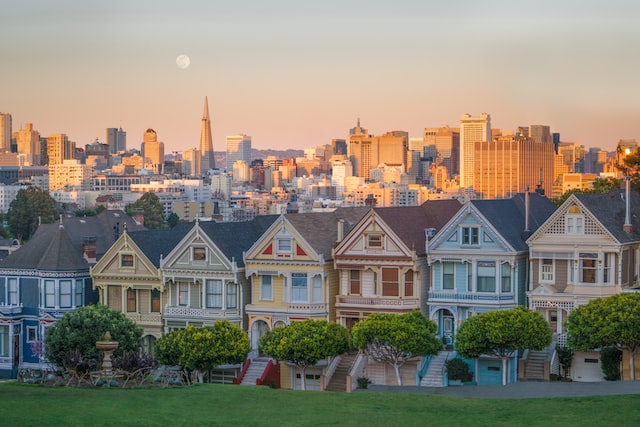 This colorful neighborhood is where the hippie movement started in the 60's and is also fun to walk around!
Other fun things to do within driving distance from San Francisco
There's some amazing day trips you can also take from San Francisco if you have time. 
Monterey
Monterey is a short drive away from San Francisco and has many fun things to do such as the famous aquarium as well as some amazing beaches.  We stopped in our our way to San Fransisco from Los Angeles, but you can easily do a day trip from San Fransisco.
Berkley Campus 
The University of California Berkley has a stunning campus that's fun to walk around and is in the downtown area of Berkley which is not far outside of downtown San Francisco!
There's a museum that's also open to the public in the science building on campus that has large displays of dinosaur bones. After you finish walking here be sure to wander around downtown Berkeley which is within walking distance of the campus to grab some good food or a sweet treat. There were many good restaurants in this area! 
San Jose
Winchester Mystery House, San Jose
San Jose is a fun city to pop into for a day. They have some quirky shops and restaurants as well as the famed Winchester Mystery House. San Jose is also close to Silicon Valley if you were interested in driving by the Google or Apple Campuses.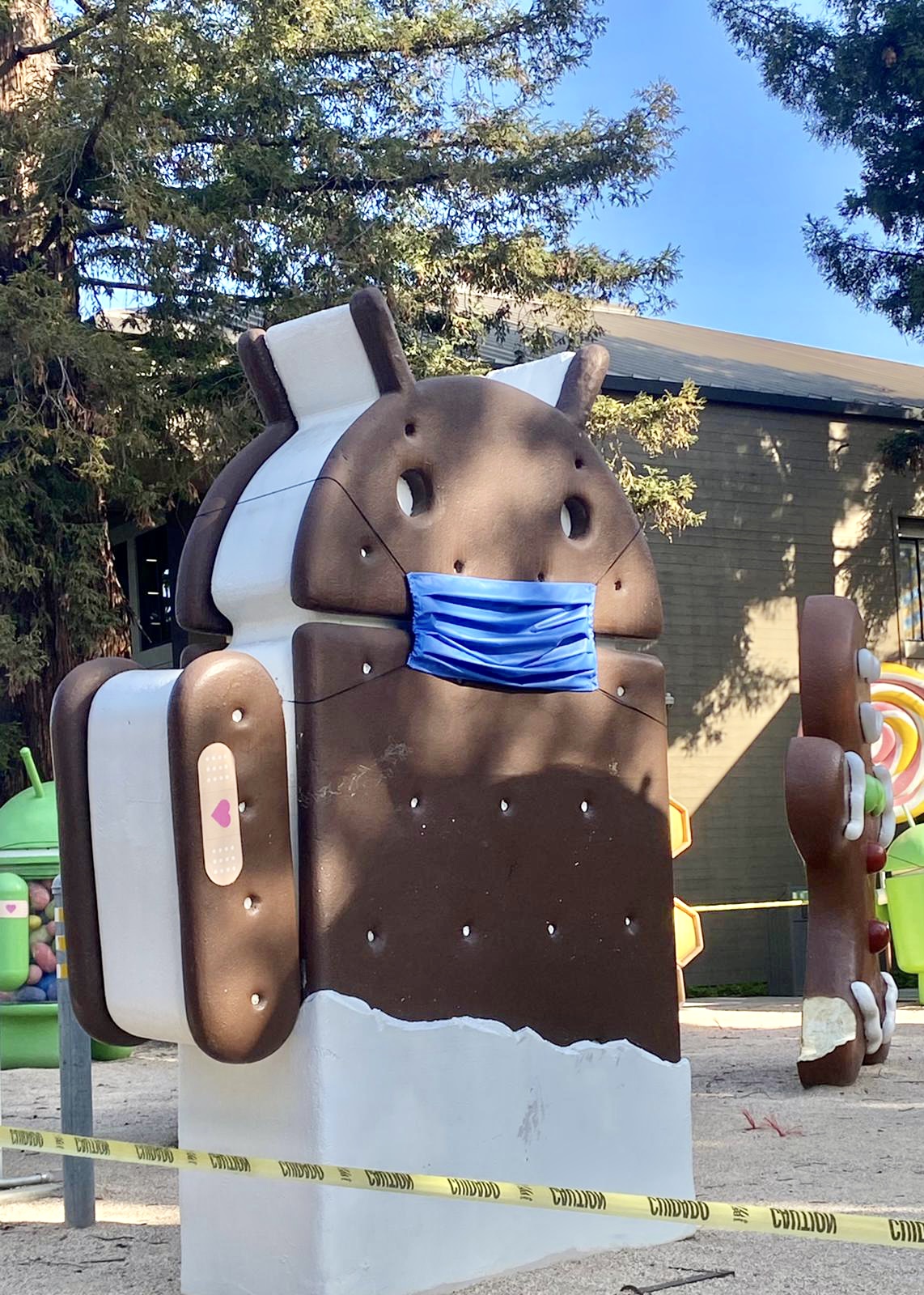 Google Campus, Silicon Valley
Like this post? Be sure to pin it and share!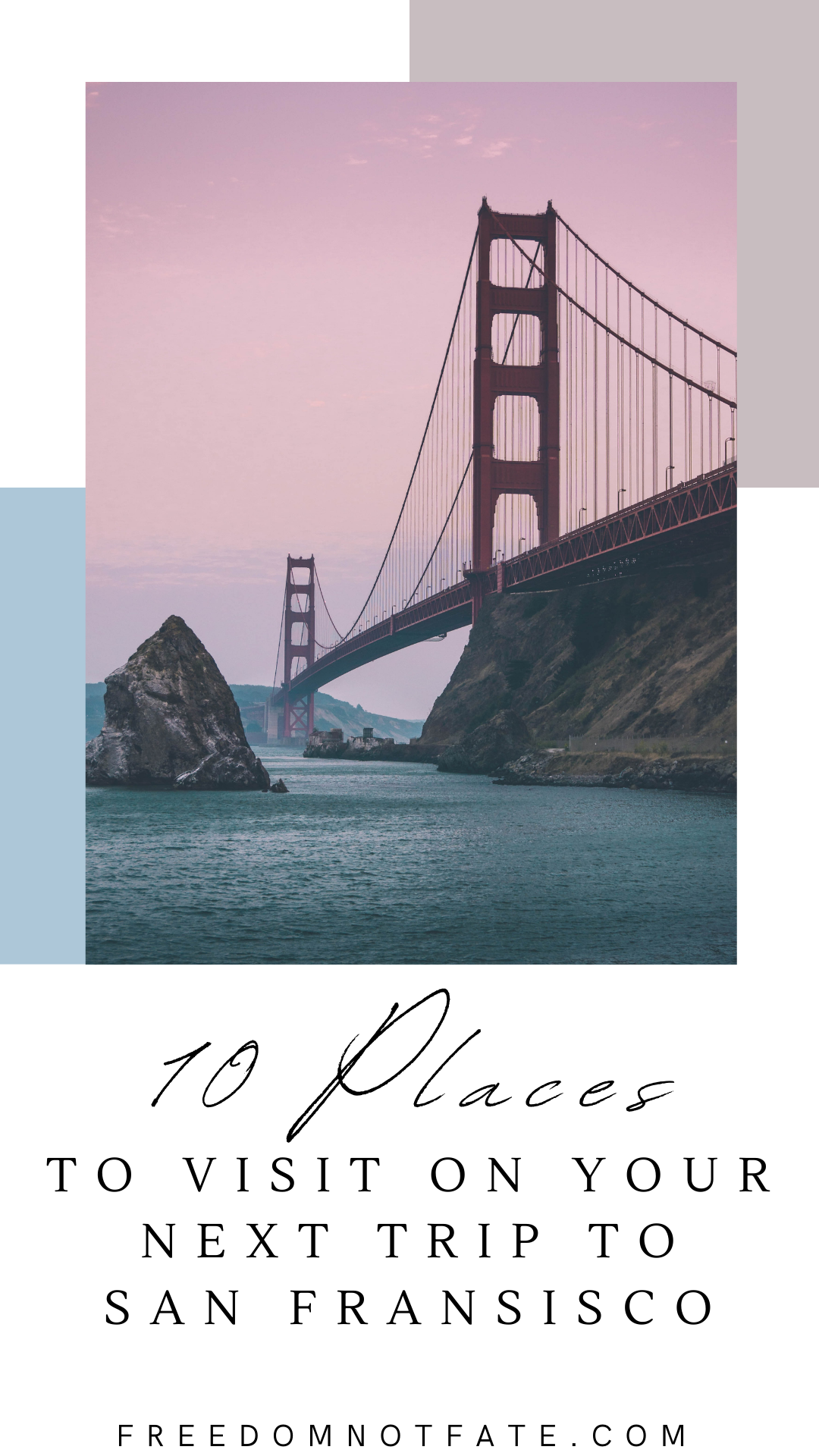 Ready to get inspired for your road trip to San Francisco? Check out current rental car prices below.