As some of you all know I was supposed to go to Ethiopia last year when I went to Africa. I've lived in LA 5 years and one thing I love about it is discovering hidden gems like Little Ethiopia.
Lately, I've been doing a lot more exploring locally, including around different neighborhoods in my city Los Angeles. I went to the neighborhood of Little Ethiopia to check out the food and shops. 
Ethiopia is the birthplace of coffee and has some of the best coffee in the world so I was so excited to find authentic Ethiopian brewed coffee here. I even got to talk with the cafe owners about the capital city Addis Ababa and what it's like to visit. I can't wait to rebook my trip when it's safe to go.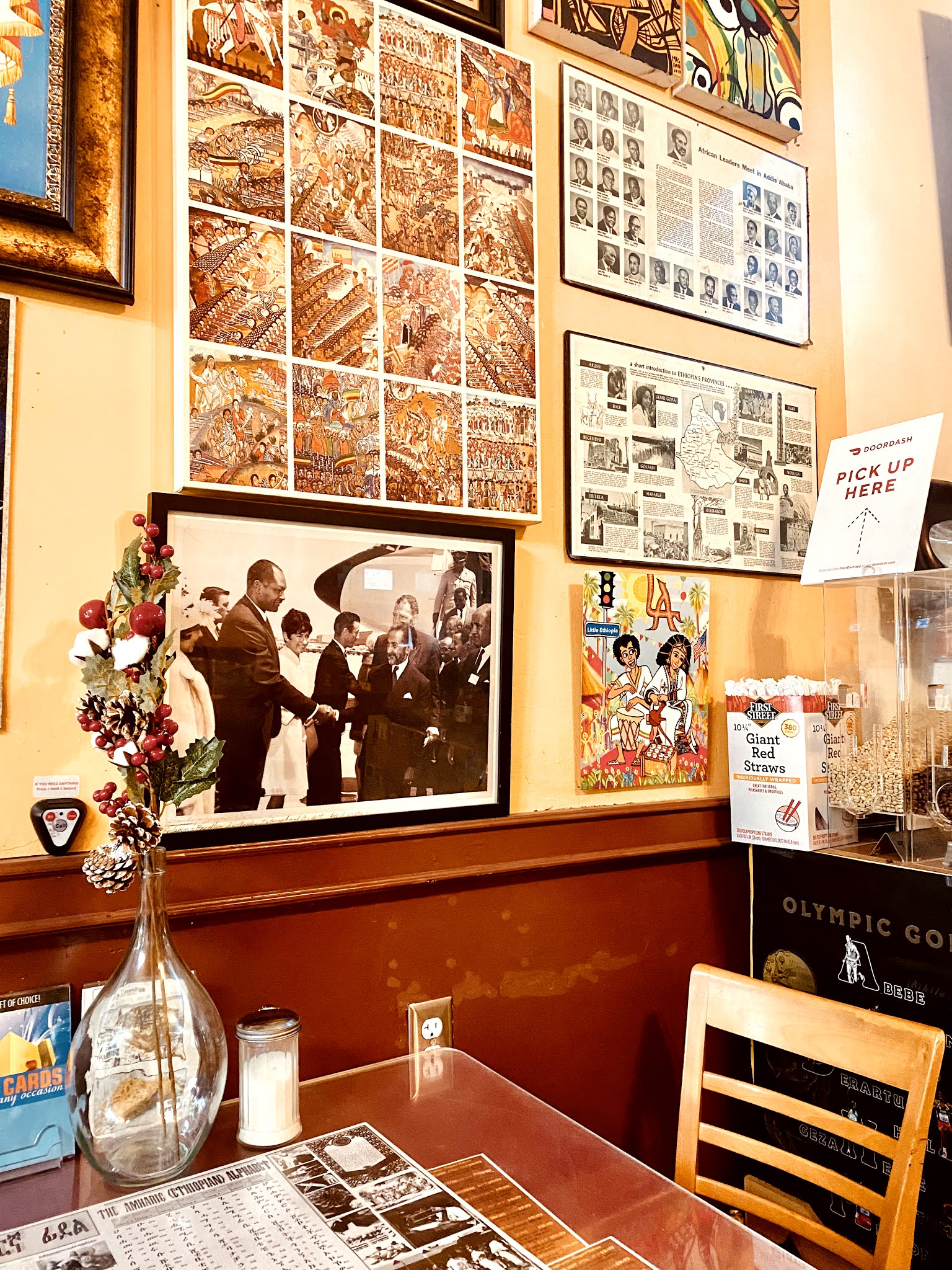 Inside of one of the local businesses