I recently had the amazing opportunity to attend the world press day with my cosplay charity group along side many press outlets and other cosplayers!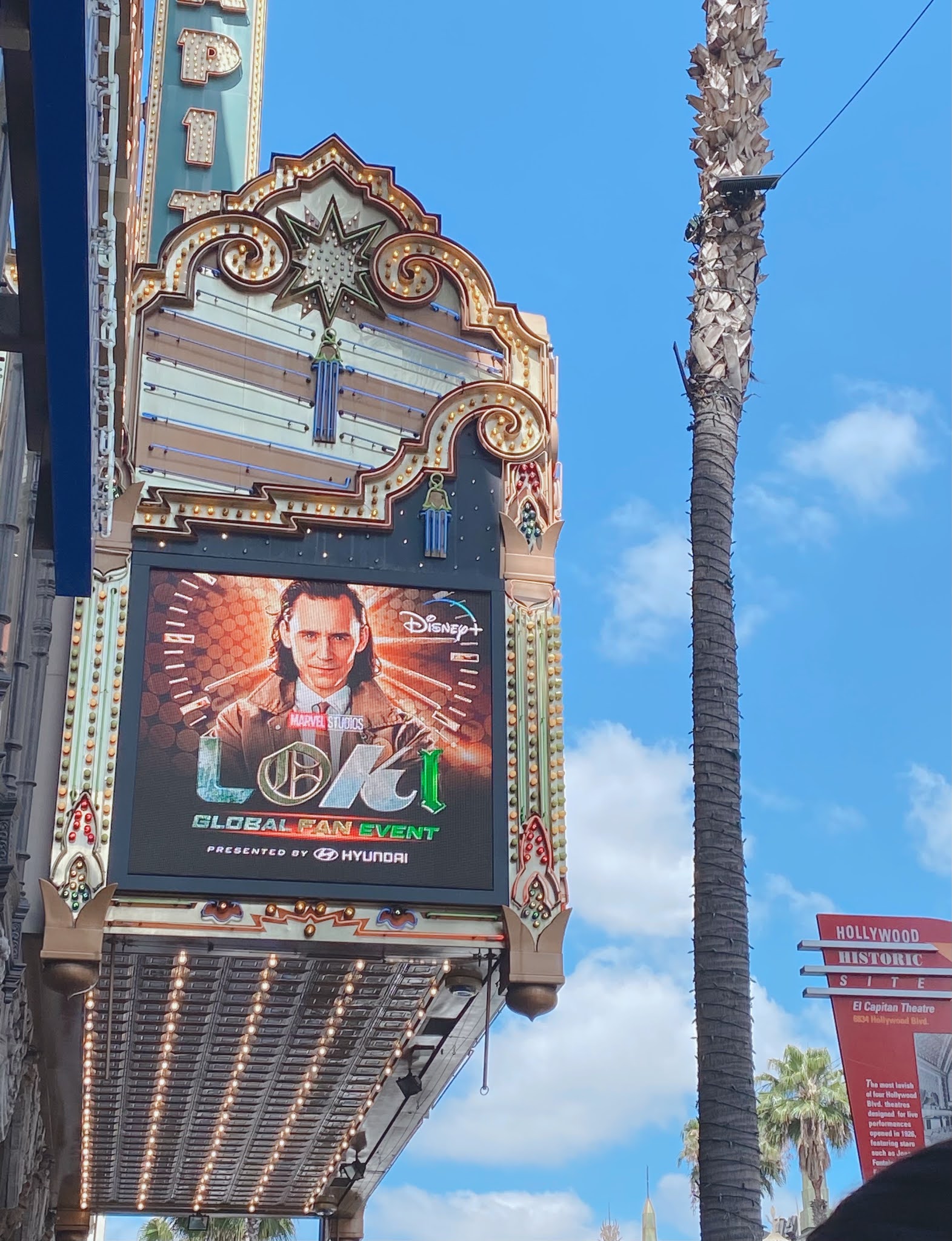 El Capitan Theatre!
If you know me, you know I'm a huge Marvel fan and this was so exciting to be a part of. I remember watching the first Thor in theaters ages ago so it was so exciting to be able to attend. This is one of the first press events I've been to since COVID shut down our industry last year and I was SO impressed how Disney handled everything and felt safe the entire time. (I'm also vaccinated and CA has an extremely low case rate too right now so even more of a peace of mind)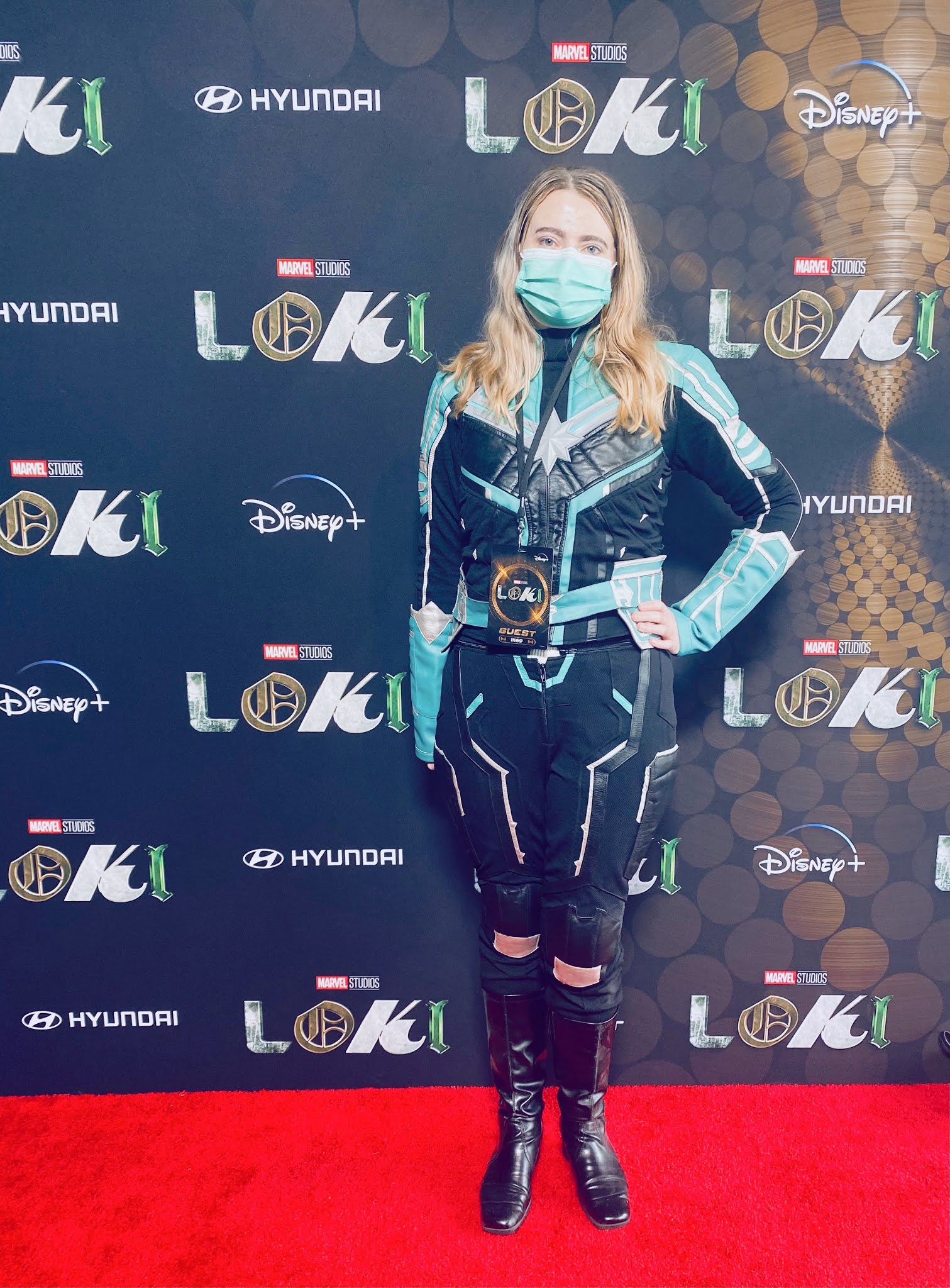 When myself and my guest arrived we went through the bag check with our group and picked up our credentials. Security was heavily enforcing distance and space which was amazing. There was a small red carpet outside the theater for photos and once inside there were many more photo ops and fun backdrops. They also had on display some fun props including Loki's helmet from Thor, the Dark World.
Our phones were locked before entering the theater and we sat and they had some fun trivia games playing on the screen before the first two episodes of the series was shown. Later on, Marvel Studios president Kevin Feige and cast member Owen Wilson joined the event for an in person Q&A with Tom Hiddleston making a surprise live virtual appearance! I really really enjoyed the series so far and can't wait to watch the rest as it comes out. I know you all will love this series! It's so good and kept me on the edge of my seat the entire time. The series has heart and humor but also is dark and knows when to be serious.
I'm so excited that press events have resumed and thrilled to have been able to attend such a fun event!