Florence, Rome, Milan, Venice… Italy has some of the most-visited cities in the world, and for good reason. Each of these cities is packed with UNESCO World Heritage sites, sensational landscapes, and utterly delicious cuisine.
Even some of Italy's smaller towns are hugely popular. Cinque Terre, Lake Como, and the Amalfi Coast attract millions of visitors every year too and are great for solo travelers. 
But over tourism in Italy is getting out of hand. Venice has even implemented a tourist tax on day trippers because there are just too many people coming to visit. 
It makes you wonder, surely there are off-the-beaten-path Italy locations that are just as beautiful? Cities, towns, and regions that also have historic monuments and mouth watering meals but without the crowds and inflated prices?
There absolutely are! This list has a selection of the top 'hidden gems' in Italy throughout all 20 Italian regions that are fantastic alternatives to the usual suspects.
20 Off the Beaten Path Locations in Italy to visit

1. Bergamo, Lombardy

Only 30 miles northwest of Milan, Bergamo is a charming medieval city within the Italian lakes region. Its Old Town is surrounded by Venetian city walls and it has some breathtaking churches, the Duomo di Bergamo and Basilica di Santa Maria Maggiore.

2. Camogli, Liguria

Looking for alternative villages to visit on the Italian Riviera instead of Cinque Terre? Look no further than Camogli. It's a chocolate box fishing village with a long beach between the city of Genoa and Portofino. Despite its small size, it has a train station so it's very accessible.

3. Pantelleria, Sicily

This is one of the most adventurous off-the-beaten-path Italy locations you could visit in Italy! Swap the islands in the Bay of Naples or the Sicilian Aeolian Islands for Pantelleria. This volcanic island sits between Sicily and Tunisia and is a melting pot (literally) of Sicilian and Arabic culture with desert landscapes and sparkling coves to swim in.

4. Trento, Trentino-Alto Adige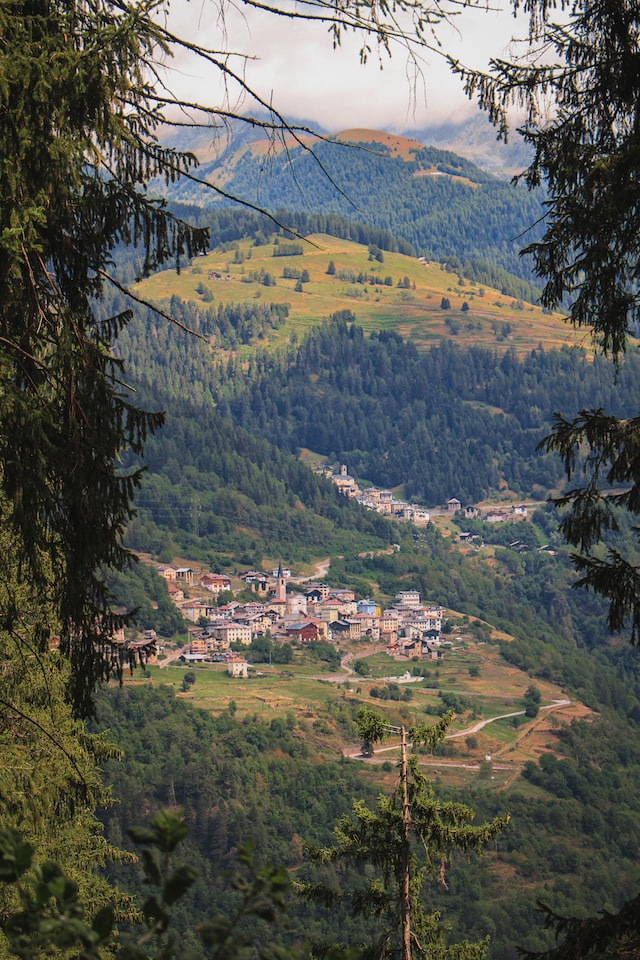 Trento is the capital of the Trentino–Alto Adige region and it's a cross between a medieval Italian city and an Austrian Alpine town. It boasts lots of historic buildings like the Buonconsiglio Castle and Piazza Duomo, a bustling square with churches, bars, and restaurants. It's the gateway to the Dolomite mountains which are a must-see.

5. Modena, Emilia-Romagna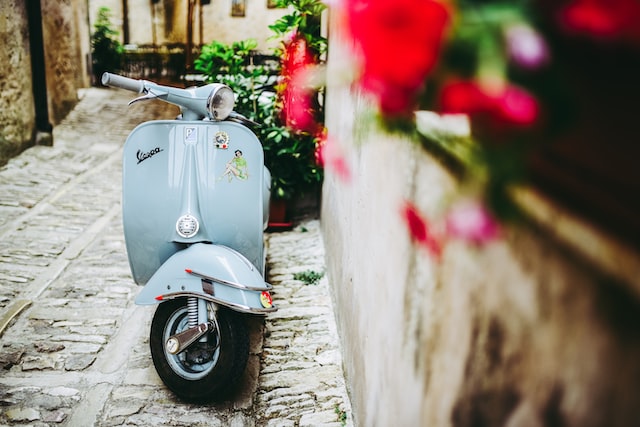 Between the cities of Bologna and Parma is the lesser-known city of Modena in Emilia-Romagna. It also happens to have an eclectic history as the birthplace of both Enzo Ferrari and balsamic vinegar. The Enzo Ferrari museum is the city's top attraction but the daily markets, beautiful 18th-century architecture, and gastronomic delights also make Modena worth a visit.

6. Tarquinia, Lazio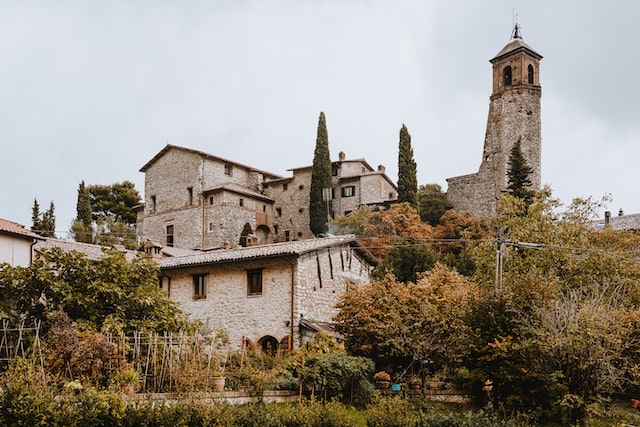 Rome isn't the only city in the Lazio region with UNESCO World Heritage Sites. Tarquinia is a small, ancient city just a 90-minute drive up the coast from Rome. Its Etruscan tombs date back to 500 BC! But if old graves aren't enough to convince you to visit Tarquinia, it is like a very miniature Rome without the crowds and better (cheaper) restaurants.

7. Locorotondo, Puglia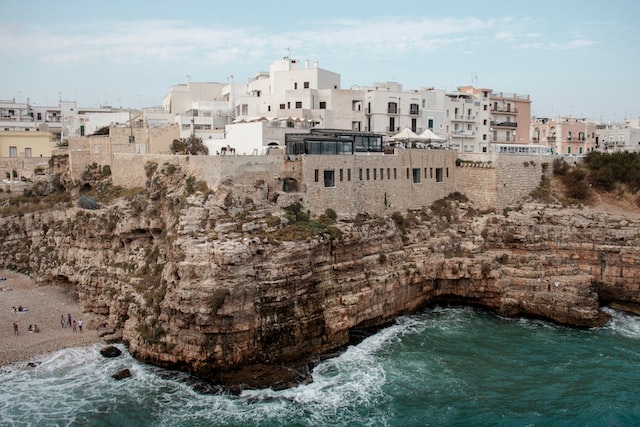 Puglia comprises the entire 'heel' region of Italy and most tourists visit Bari to see the cone-roofed Trulli huts with white drystone walls. But that's not the only place you can see them! Locorotondo is around an hour south of Bari along the coast and it also has plenty of Trulli homes with none of the crowds.

8. Padua, Veneto

Verona and Venice are two hugely popular places for tourists to visit in the Veneto region. Give Padua a try instead. Its historic center is around three times the size of Venice but it has way fewer tourists. There are still rivers and canals where you can enjoy a sailing cruise and the local university gives the city a chic, stylish edge.

9. Castel del Monte, Abruzzo

Italy's Andria region is already an off-the-beaten-path Italy location, overshadowed by its next-door neighbor to the west, Lazio. Castel del Monte is a quintessential small Italian village with hilltop views for miles and flowers on every window box. It's an ideal destination if you love the countryside and hiking as it's nestled in the Gran Sasso e Monti Della Laga National Park.

10. Castelmezzano, Basilicata

Another equally obscure village in an equally obscure region, Castelmezzano in Basilicata is regularly called one of the most beautiful villages in Italy. Only by the few that have been lucky enough to visit this village! These picturesque houses seem to defy gravity perched on the side of a jagged mountain top which needs to be seen to be believed.

11. Urbino, Marche

Raphael is one of the greatest Italian painters of the renaissance period. It just so happens that he was born in one of Italy's top hidden gems, Urbino in the Marche region. In this medieval walled city, you will find lots of centuries-old buildings and examples of Raphael's works including the 15th-century Palazzo Ducale, the National Gallery of the Marche, and Raphael's House.

12. Assisi, Umbria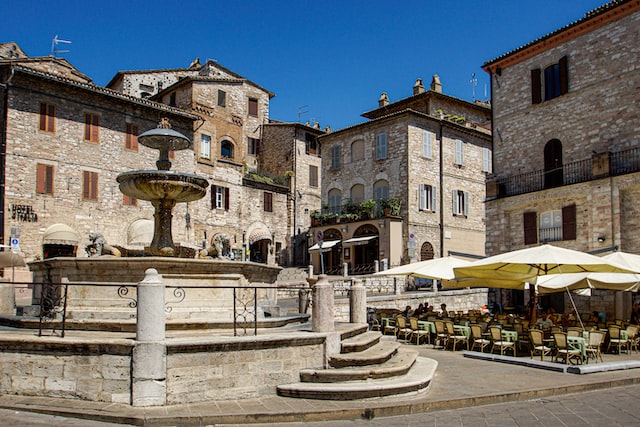 Umbria might be one of the few Italian regions without a coastline but luckily it has tons more to offer, like the hilltop town of Assisi. This is the birthplace of the great St Francis of Assisi and where you'll find the impressive 13th-century and two-story basilica in his name. There are lots of quaint family-run agriturismos in this area too.

13. Caserta, Campania

Campania is the region famous for the invention of pizza, the devastating Mount Vesuvius, and the postcard-perfect Amalfi Coast. It's also home to a UNESCO World Heritage Site, the Royal Palace of Caserta which you'll find in its namesake town. It is a colossal 18th-century baroque palace with a fountain-filled park to rival Versailles. You may recognize it as a filming location in Mission: Impossible III (2006) and Star Wars: Episode II – Attack of the Clones (2002).

14. Palau, Sardinia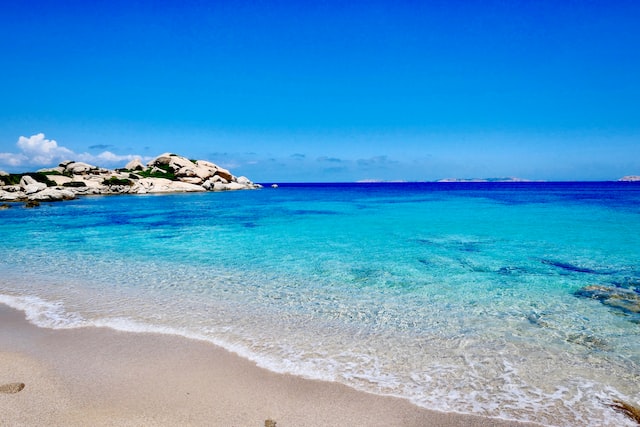 Across the Tyrrhenian Sea, Sardinia is the beach lover and outdoorsperson's paradise. Many tourists head to the island's capital city of Cagliari or the resort town of Costa Rei. Instead, head to Palau on the northern tip which offers the best of both worlds. It's part-city with lots of seafood restaurants and a huge harbor but it's also part-resort with soft sand beaches, rocky coves, and nearby islands where you can take a day trip.

15. Termoli, Molise

Want to try an alternative to the dreamy Amalfi Coast? Head to the waterfront town of Termoli in the lesser-traveled Molise region. Swapping the Tyrrhenian Sea for the Adriatic, Termoli is dotted with pastel-colored houses, castles, a fountain in every piazza, and the 4-mile-long Spiaggia di Sant'Antonio beach.

16. Orta San Giulio, Piedmont

There are lots of hilltop and seaside towns and cities on this list of off-the-beaten-path Italy locations, but few lakeside towns. So, if you're looking for a less-touristy alternative to towns like Bellagio on Lake Como or Sirmione on Lake Garda, try Orta San Giulio on Lake d'Orta in the northwestern region of Piedmont. It's small yet mighty with lots of grand villas, galleries, and panoramic lakeside vistas.

17. Cogne, Aosta Valley

If Trento in the Trentino-Alto Adige region resembles an Austrian Alpine city, Cogne is akin to a Swiss mountain resort. It's also the perfect alternative to the town of Aosta which sits in the middle of the region. Cogne straddles the River Eyvia and offers mountain trails, ski chalets, and gorgeous architecture and churches for a fraction of the price.

18. Udine, Friuli-Venezia Giulia

Friuli-Venezia Giulia is an oft-forgotten Italian region that covers the northeastern corner of the country. While the city of Trieste is heavily touristed, Udine is just impressive.
This city offers tons of historical sights with museums and galleries displaying artwork by Italian greats like Tiepolo and Caravaggio. You'll find piazzas filled with baroque and renaissance churches and palazzos too.

19. Cortona, Tuscany

Remember the book Under the Tuscan Sun by Frances Mayes and the movie adaptation? Both were set right here in the hilltop town of Cortona in Tuscany! Lose yourself wandering through the labyrinthine cobbled streets and stunning churches and forget all about the crowds in Siena and Florence.

20. Tropea, Calabria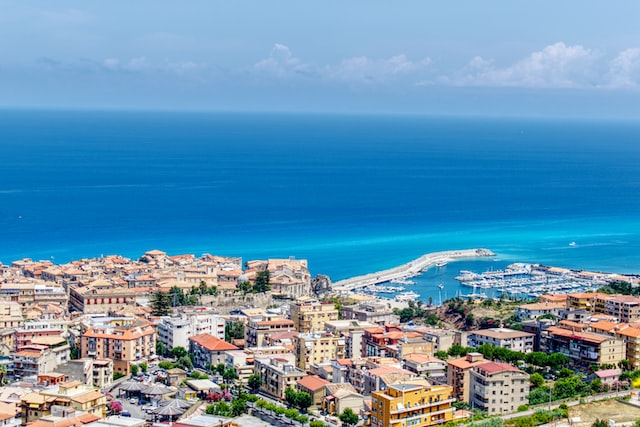 Heading towards the 'toe' of the boot that is Italy, Calabria offers a plethora of delightful seaside resort towns like Tropea. As well as a long stretch of white sand beach with calm, warm waters in the summer months, you'll also find the Santa Maria dell' Isola Church sitting on a huge rock on the coastline. Palm tree-lined streets and plenty of dining options also make Tropea an attractive place for a relaxing vacation.

Book Your Trip to These Off-the-Beaten-Path Italy Locations

There are so many incredible off-the-beaten-path Italy locations just waiting for you to explore. Some take a little more effort to reach but in return, you will be rewarded with a quieter, less expensive, deeper experience. 
Want to check hotel prices in any of these towns? For hotel deals click here. 
Disclaimer: I may make a small commission off of any of the affiliate links above at no additional cost to you. 
Like this post? Be sure to Pin it and share!