Luxury Travel Doesn't Have to be Out of Reach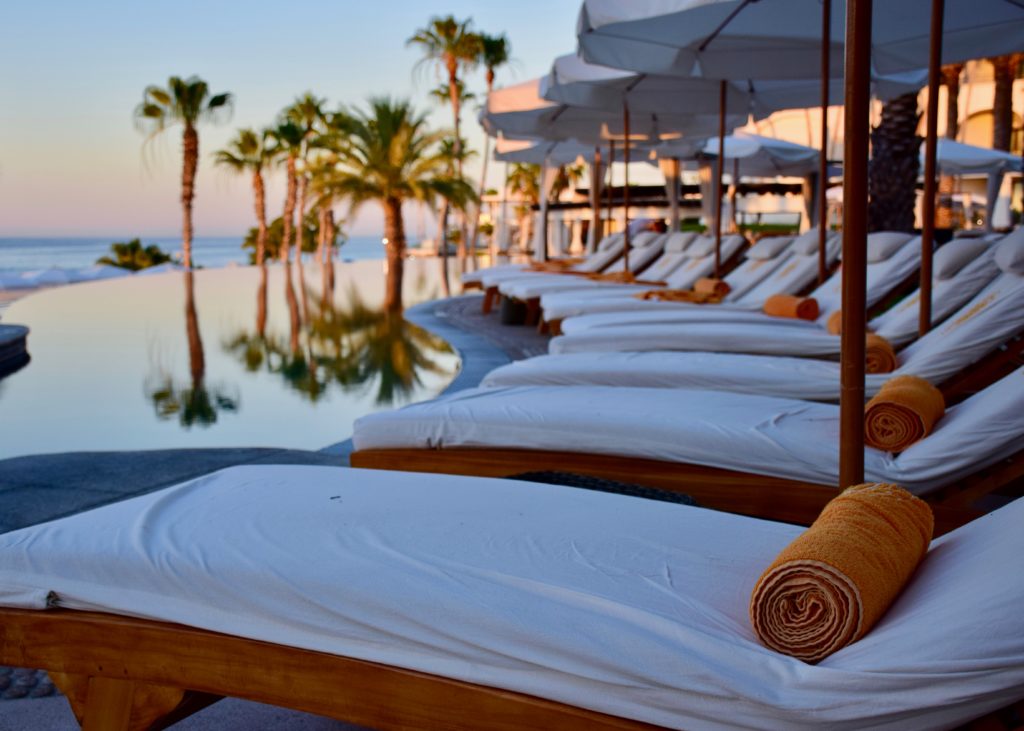 When we think of luxury travel, it's easy to think of the kind of experiences that might only be available to those with plenty of money, or plenty of fame. Private jets to and from incredible locations, expensive membership beach clubs, and dining in the finest establishments in the world can be costly, sure. It's out of the reach of most people.
Yet it's also important to consider that a luxurious experience, that is one which will feel like luxury to a normal person, doesn't have to be that dramatically expensive. For instance, raising the 'star' rating of the hotel you stay in might only cost 20% more for the accommodation, and may give you access to a honeymoon suite, a hot tub, or many other provisions that are worth the cost, especially if you're only visiting for a short amount of time.
So, luxury travel doesn't have to be as expensive as we think. But how is that seen in reality? In this post, we'll discuss all of that and more, and hopefully provide some helpful insight.
Disclaimer: I may make a small commission off of any of the affiliate links below at zero cost to you! If you book through my links it helps support this blog and is very much appreciated. 
Beautiful Locations Don't Have To Be Exclusive
It's important to remember that beautiful locations don't have to be exclusive and out of your reach. As you can see by the gorgeous accommodations available to book on Marco Island, sometimes a picturesque, out-of-the-way place can be all you need. Supporting local businesses, taking in the nature of the island, and indulging in a few restaurants and cafe visits can be ideal, as can special efforts like taking a gorgeous boat out to a wonderful island.
By taking advantage of traveling during off-season in fall or winter a lot of typically expensive destinations become relatively affordable.
For example, I stayed in the French Riveria for under $80 a night at a cute family owned hotel in the city center of Nice by traveling there during off-season in October, rather than in summer. The weather was still nice too! 
Wonderful, Historic Accommodations Are Often Available
You'd be surprised just how excellent accommodations can be, especially in historic areas. For instance, in Venice, Italy, a lot of hotels are actually converted residences, monasteries, older museums and other buildings of historical import. It can be wonderful to consider what unique options may be available in a given place, from gorgeous and historic wood lodges, to beach houses, or even unique, remodeled classic accommodations like a lighthouse you can rent, or a yurt that helps you bring comfort and camping to a whole new level. In the long run, you'll thank yourself for the visit.
If you have a good credit score and can pay off a card in time, it's also worth looking into credit card hacking. I've stayed in some amazing accommodations for FREE by utilizing credit card sign up bonuses and points. Some cards have annual fees, which I will just cancel after using for a year to get x amount of free hotel nights. There's plenty of amazing guides out there for how to hack miles and points. Some of my favorites are The Points Guy and Monkey Miles.
Many travel credit cards also include a free Priority Pass subscription which gives you access to airport lounges worldwide. I love this perk! Lounges come with nicer bathrooms, free food and alcohol and nicer wifi and working spaces. Some lounges even offer showers which is amazing for those long travel days and international layovers.
History Is Free & The Greatest Story Of All
What does luxury entail? Usually, a high quality product or service that might cost you more than a regular or budget item. This contributes to a pampered, sometimes exclusive experience. But some things are approachable and can feel luxurious without the added cost, like seeing a theatre show in a beautiful hall with history, enjoying some of the beautiful artwork in preserved cathedrals, and walking historical routes through a city, town or village. As such, you have access to the best, soul-enriching experiences that many others have, and that can make a tremendous impact on you. 
Many hostels and small family run bnbs also offer free walking tours around cities. Be sure to ask when you check in at reception.
With this advice, you'll see that enjoying a luxury travel experience doesn't have to be quite as expensive as you thought! Don't be afraid to enjoy yourself – you'll thank yourself for the foresight later.
Like this post? Be sure to pin and share!