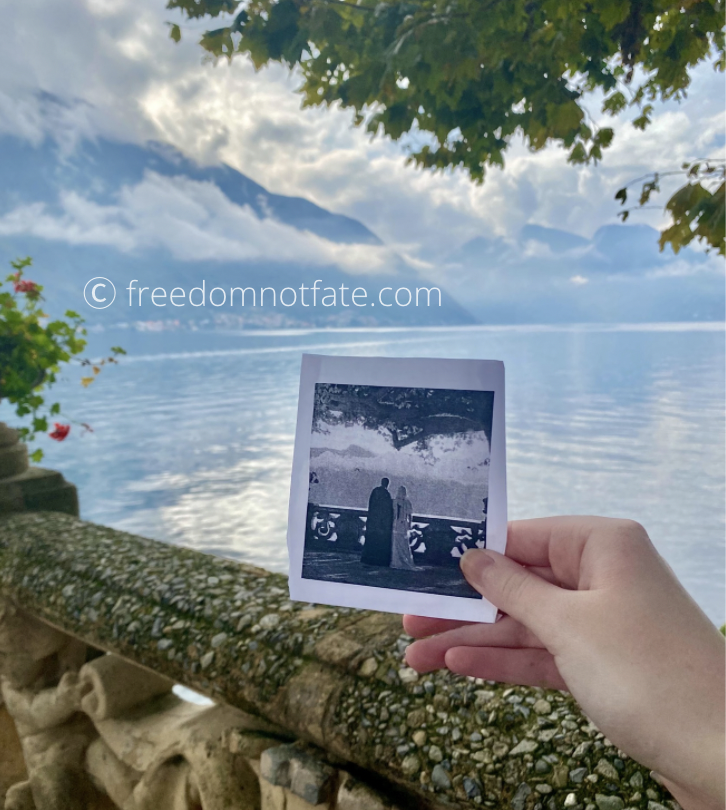 Wouldn't it be amazing if planets like Naboo, Tatooine and Yavin IV existed in real life? While you may not be able to jet off to these fictional planets for vacation, with some planning, you can actually visit the places they were filmed. Believe it or not, most scenes from Star Wars were filmed on location in some stunning places around the globe. Read on to find out how to visit some of these "out of this world" locations, how to get there and how to make the best of your stay!
Disclaimer: I may make a small commission off of any of the affiliate links below at zero cost to you! If you book through my links it helps support this blog and is very much appreciated. 
1. Wadi Rum, Jordan
By: Becki from Meet Me In Departures

The desert of Wadi Rum in Jordan is no stranger to Hollywood and has played host to Lawernce of Arabia, Indiana Jones, Dune and Prometheus to name but a few. 
Although previously featured as the backdrop for the moon, Jedha, in Rogue One. It returned to the Star Wars universe in a totally different guise during the final installment of the films. In The Rise of Skywalker, Wadi Rum became the setting for the planet of Pasaana.
If you're interested in visiting Hollywood's favourite desert backdrop, it's worthwhile allowing at least two days/one night of your Jordan itinerary to make the most of it. 
Although Wadi Rum isn't difficult to get to, staying at least one night will allow you to see both sunset and then sunrise plus enjoy some of the great activities and excursions that take place there. 
The UNESCO listed heritage site is home to the Bedouin people who have lived in this region for centuries. Most desert camp accommodation will be in the style of a Bedouin camp, which are basic but comfortable, and they often offer transfers from nearby Aqaba as well as food while you're in the desert.
Some of the highlights inside Wadi Rum National Park are Umm Fruth Rock Bridge, which is a natural bridge formed out of the soft red sandstone rock. It's also worth seeing the Ancient Nabatean Petroglyphs which are engraved into the rock face and of course, the Lawrence of Arabia house (which now is a crumbling pile of bricks) was used in 1962 British film. The only way to see these is by 4×4 Jeep Safari, which can be arranged via your camp. If you're feeling active, then rock climbing, multi-day hikes and dune boarding are also available. 
2. Plaza de Espana – Seville, Spain
By: Becki from Andalucia Explored
On September 13th, 2000, the iconic semi-circular building that envelops the Plaza de España in Seville was the setting for the Palace of the Kingdom of Naboo.
The sequence featured Anakin and Padmé as they arrive on Naboo. In the original shooting of the movie, the duo are seen having a long discussion, while walking under the arched gallery of Plaza de Espana. The particular cut did not make it to the general cinema release of the film, however, it did make it onto the DVD.
You can walk in the footsteps of the Jedi Master and Queen Amidala and through the semi-circular decorative passageway of the Plaza de España easily.
Seville is the capital of the region, and if you're intending on
visiting Andalucua
, it's certainly
worthwhile putting the city on your to-do list, especially if you're interested in visiting movie locations in general. Because of its beautiful architecture and UNESCO listed Old Town, Seville and the surrounding areas have been also the backdrop for productions such as Game of Thrones, Indiana Jones and Lawrence of Arabia.
It's incredibly easy to visit Plaza de España. The iconic landmark, which features Renaissance and Moorish architectural styles, was built in 1929 for the
Iberio-American Exposition. The large semi-circular plaza is located in the south of Seville city and is about a 15-minute walk from the main historical centre.
Seville is an incredibly pedestrian-friendly city, especially if you stay anywhere within the old city walls, where all of the historical landmarks will be easy to access. The city caters for every style of accommodation and budget, from high-end chains to small boutique guest houses.
3. Salar de Uyuni, Bolivia
By: Carley from Home to Havana
With its stark lunar landscape unlike anywhere else on Earth, the Salar de Uyuni salt flats in southern Bolivia have been featured in countless movies and TV shows. They were also the filming location for the planet Crait in Star Wars: The Last Jedi, a perfect destination for an alien planet.
The Salar de Uyuni salt flats are the largest salt flat on Earth, and provide some incredible landscapes that make for a bucket list destination for any traveler. In the wet season, the salt flats flood, making a perfect reflection of the sky all the way to the horizon, creating the "world's largest mirror." If you're visiting, don't skip the opportunity to see the stars reflected on the salt flats by taking a midnight jeep 4X4 tour – it's truly an unforgettable experience.
One of the best parts of visiting the Salar de Uyuni is having the opportunity to stay in a salt hotels! These unique hotels are built entirely out of massive blocks of salt cut from the salt flats – even the furniture and floors are carved out of salt! Casa de Sal is an affordable but beautiful option, and one of the best in town.
4. Reynisfjara, Iceland
By: Michelle Moyer:  Moyer Memoirs Empty Nest Travel Adventures
The scenery on Reynisfjara, Iceland's most famous black sand beach, is so out-of-this-world that is has been used as a filming location for Star Wars: Rogue One.  The black sand is made from the volcanic rock that has been ground up into a fine sand over millions of years.
Along the sides of the Reynisfjara Black Beach are gigantic basalt columns made from cooling lava, dark black caves, and sea stack basalt rock pillars looming eerily out of the water, all surrounded by the pounding waves that crash on the shore.  Be especially careful and do not go near the water.  There are warnings posted everywhere about these dangerous 'Sneaker Waves' which have pulled many unsuspecting tourists out to sea.
Reynisfjara is located at the southern end of Iceland on Ring Road, the main route which circles the coast of Iceland for over 800 miles.  Once you have finished
driving around the Golden Circle
in Iceland, head further south on Ring Road, Route 1, for another 2 hours in order to be astonished by the views at Reynisfjara.
The best place to stay near Reynisfjara is in the nearby town of Vik.  There are a few eateries, shops and places to stay in this small town that is only a 15-minute drive from the beach.
5. Death Valley, California
By: Lauren (freedomnotfate.com)
Did you know Death Valley, specifically Rainbow Canyon and Furnace Creek, was used to film parts of the iconic planet of Tattooine? The crew went over budget for Star Wars: A New Hope and couldn't finish filming in Tunisia so opted to film in Death Valley instead. Because the location worked so well for Episode IV, the producers used it again to film the Jabba the Hutt scene in the opening of Return of the Jedi.
These filming locations in Death Valley are approximately four hours from Los Angeles and a two hour drive from Las Vegas. It's a beautiful weekend trip from either starting point and you can stay inside the park at the
Ranch at Death Valley Hotel
, which is less than a half mile from Furnace Creek.
It's highly advised to visit the park in the spring and winter months as Death Valley is one of the hottest places on earth and can reach dangerous and scorching temperatures up to 130 degrees farenheight in the summer. Such high temperatures are dangerous for your car to drive in too and can impact the transmission. There's limited cell service and breaking down is a very real threat so be careful if you choose to go during summer and stock your car with lots of water, radios and snacks in case of an emergency.
For guided tours from Las Vegas click
here
.
For guided tours of Death Valley + Rhyolite Ghost Town click
here
.
6. Lenno, Lake Como, Italy
Villa del Balblianello is a gorgeous mansion situated overlooking Lake Como in northern Italy and was the iconic filming location in Attack of the Clones where Anakin and Padme fell in love on Naboo and got married. The venue is open to the public to visit and can also be rented out as a wedding or event venue.
To get here from Milan you need to take the train to Como, Italy which takes around 40 minutes. From there, you can take a ferry (25 min) or the bus (1 hour) to Lenno, which is a small, quiet town alongside Lake Como. After that you'll have a steep, 30 minute hike along a gravel path to get to the Villa so be sure to wear comfortable shoes. Be sure to book your tickets and time slot ahead of time to visit the venue. You have two options – you can visit just the outdoor gardens, which we did and where most of the film locations are, or you can pay extra to go on a guided tour of the mansion which will take several hours.
Both options required paying admission and help support FAI, which is the non-profit organization that owns the property and helped to restore it. 
7.
Tikal, Guatemala
Nestled in the heart of the northern Guatemalan jungle is a place of lush vegetation, archeological significance and tropical wildlife. Boasting over 570 square kilometers (220 square miles) of ancient ruins, Tikal National Park is not only considered one of the biggest Mayan cities that we know of, but is also one of the oldest.
It's here – at this renowned UNESCO World Heritage Site – that you'll find the same prominent temples that were featured at the end of the Star Wars: A New Hope as the rebel base on Yavin 4.
Getting to Tikal is easy courtesy of the many local agencies in the region. Simply shop around a bit to find the best price, and give yourself at least a full day (ideally more!) to explore. Given its sheer size, much of Tikal has yet to be excavated, and it's not entirely unheard of to have travelers be the ones to stumble upon ruins that have long since been reclaimed by the Earth.
Tikal is certainly big enough that even amidst its heavier trafficked areas, you'll feel like you've got ample space to enjoy the ruins at your own pace.
By far the best way to see Tikal is to stay in Tikal, meaning you won't need to worry about beating the lineups upon opening hours and can fall asleep to the sound of howling monkeys and native birds.
Consider the rustic yet comfortable Jaguar Inn, who can assist in coordinating transfers, tours and much more. Ensure to plan for some early mornings in order to witness one of Tikal's signature sunrises, and enjoy this scenic Central American alcove!
8. Redwood National Park, CA
By: Val from Voyages with Val 
If you are looking to visit one of the most scenic Star Wars filming locations, look no further than the Forests of Endor, also known as Redwoods National & State Parks. Spend one day or more in the Redwoods, and walk through the ancient groves to feel like you've stepped back in time or onto another planet!
To get to the National Park section of the Redwoods drive 5 and a half hours from San Francisco and up 316 miles of the scenic Highway 101. However, to get to the nearest potential Star Wars filming location, drive to Humboldt Redwoods State Park, a little under 4 hours from San Francisco. Unlike most National Parks, the Redwoods is made up of several State Parks, only part of which is also a National Park. This means there is some distance between the scenic spots and trails you will drive between.The confirmed and rumored Star Wars filming locations of the Redwoods include Grizzly Creek Redwoods State Park, Humboldt Redwoods State Park, and Jedadiah Smith Redwoods State Park. Even if you do not make it to those specific parks, you will still feel like you are in the movies, walking among the trees.
Some of the best hikes to check out in the Redwoods include Lady Bird Johnson Grove and Tall Trees Grove Loop. After hiking, see more amazing sites on a scenic drive. Drive the Newton B. Drury Scenic Drive and stop at the unique spots, including Big Tree and Corkscrew Tree. You may even see elk on your drive!
After a day in the park, camp in one of the state parks or stay in the nearby towns of Eureka or Crescent City.
Like this post? Be sure to pin it and share!