My favorite shows and films to transport you to faraway places while we're all on lockdown. 

Since we've all been cooped up this year and unable to travel here's a list of my favorite movies and television shows that will transport you to faraway places you've been dreaming about but can't yet visit.
1. Mama Mia – Greece
Okay, obviously most people have seen this but it's never a bad time for a re-watch and sing along. This feel-good musical number takes the audience to a Greek island and lets us join in on the protagonist's adventures. 

The Ultimate Guide to Mama Mia 2 Filming Locations in Croatia
2. Eat Pray Love – Indonesia, Italy & India 

Possibly one of my favorite films of all time. Be prepared to cry. 
3. Spider-Man- Far from Home – Venice, Prague, London & NYC. 
The nerd in me had to include this, obviously. Follow Peter Parker and his classmates along to Europe as he saves the world from yet another Avengers level threat.
4. Mission Impossible – The World

All of them. Who doesn't LOVE a good spy action flick? Tom Cruise travels the world in this series (and soon goes to the MOON? – I'm insanely jealous.
Can space travel please happen before I die?) Anyways, also check out the Bourne films while you're at your spy movie marathon.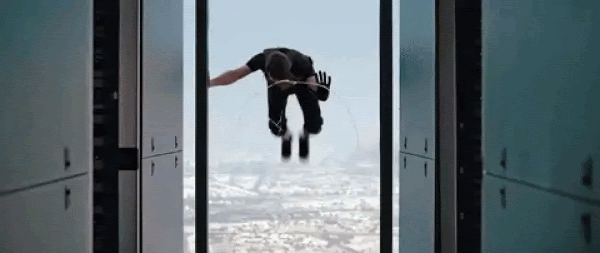 5. Crazy Rich Asians – Singapore 

Nominated for over SIXTY awards with twelve deserved wins, this contemporary romantic comedy is based on a worldwide bestseller novel and follows NYC's Rachel Chu to Singapore to meet her boyfriend's family.
6. Holiday in the Wild – Zambia 

This romantic chick flick starring Kristen Davis and Rob Lowe tells the tale of a workaholic mom going through a divorce finding herself on vacation in Zambia at an elephant sanctuary where she meets the new love of her life. This one is cheesy like most romantic films, but I love it ok? Also, baby elephants. 
7. Under the Tuscan Sun 

Another "travel lovers" classic and recommendation along with Eat Pray Love. This film centers around Frances, who impulsively buys an Italian villa hoping for a change in her life. 
8. The Mummy – Egypt 

Another favorite film of mine. Love Egyptian history? Transport back in time with these 1920's archaeologists who mistakenly dig up their worst nightmare. 
And the last two honorable mentions are television shows: 
9. The Flight Attendant – South Korea, Thailand, Italy

Based off the novel by Chris Bohjalian, this show follows flight attendant Cassy and her wild jet set lifestyle which eventually causes her to be wrapped up in a crime scene. Spies, conspiracy theories, murder mysteries and the jet set life.
Why aren't more people talking about this amazing show? It's on HBO if you want to check it out. 
10. Emily in Paris – France

It seems people either love this show, hate it or love to hate it, but needless to say this show garnered a lot of attention this year. While I'm not a huge fan of the main character, Emily I will admit I did enjoy watching this show.
Created by the director who brought us Sex and the City, this series centers around marketing manager Emily who is sent to Paris on a job assignment and centers around her new job, friends, romances and faux pas in the city of love. 
Like this post? Be sure to pin it!