Cardiff was another place I traveled to during my month and a half backpacking trip in Europe. I used Couchsurfing once again to find a host for a few days and ended up staying with a kind couple in their flat along with their adorable budgie and tortoise. When I arrived neither of them were home but were kind enough to leave their spare key out along with a nice welcome note. (Side note: you may be wondering why on earth anyone would leave a spare key to their house out for a complete stranger but it's not uncommon in the traveling community. 
I've had this happen several times with hosts. If people believe they can trust you enough to host then sometimes they'll leave the spare key out if its more convenient for them. Some hosts even let you stay at their empty place while they're away or out of town. If anything bad were to happen word gets around quickly too about the individual.) 

After they got home I chatted with them for hours and we immediately hit it off. They asked me what I was hoping to see while in town and even though they worked some of the days I was there the other days they were off they took me around Cardiff and even on a road trip a bit out of the city to see castles. Wales has so many castle ruins scattered around and most are not crowded due to how many tourists decide to go to more well known places and museums ( that are expensive to get in and also usually packed) the places we went to were relatively empty and free to explore plus nothing was roped off or off limits so we could go up and down the stairs and crawl around different parts of the castles. One property even had a bunch of horses roaming around and a massive "secret garden" walled around with old vines making everything so magical. It seemed as if I walked back in time and we had the whole place to ourselves.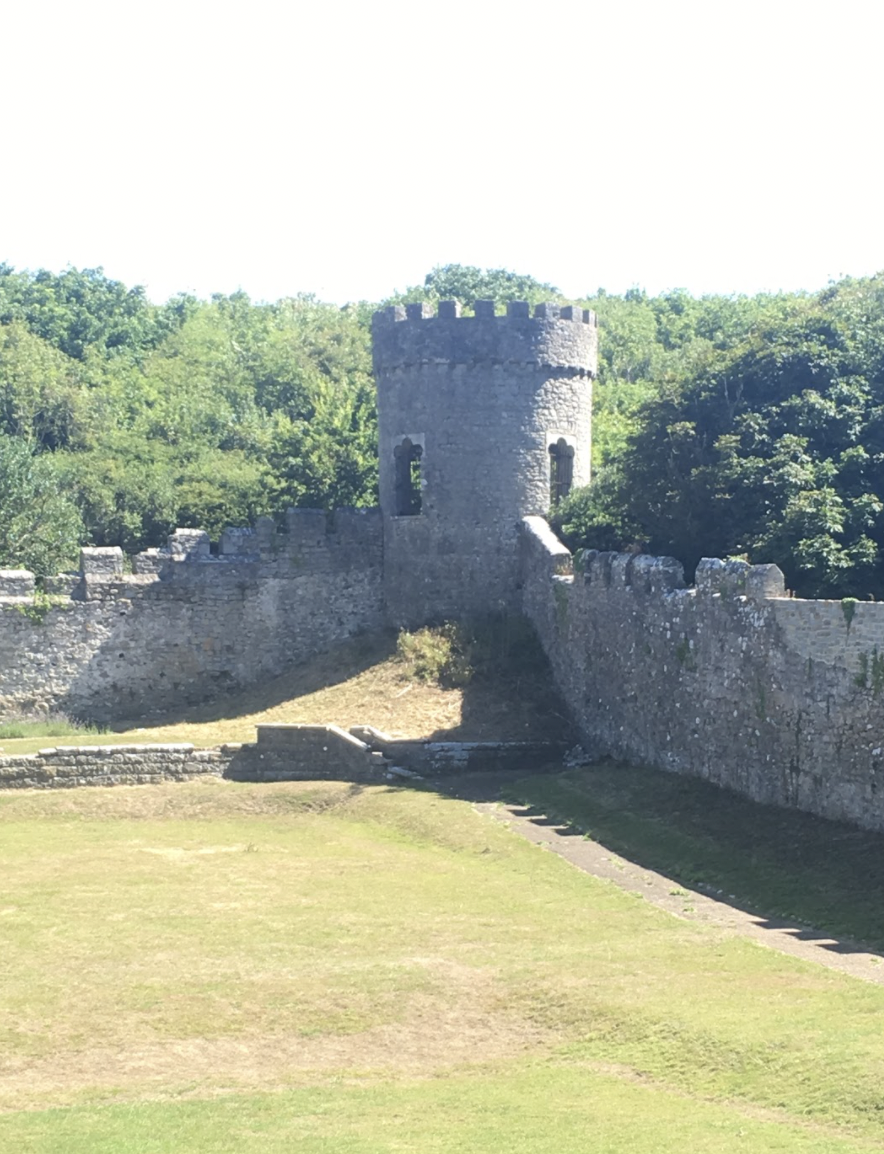 Inside one of the castle walls. Huge abandoned garden and courtyard.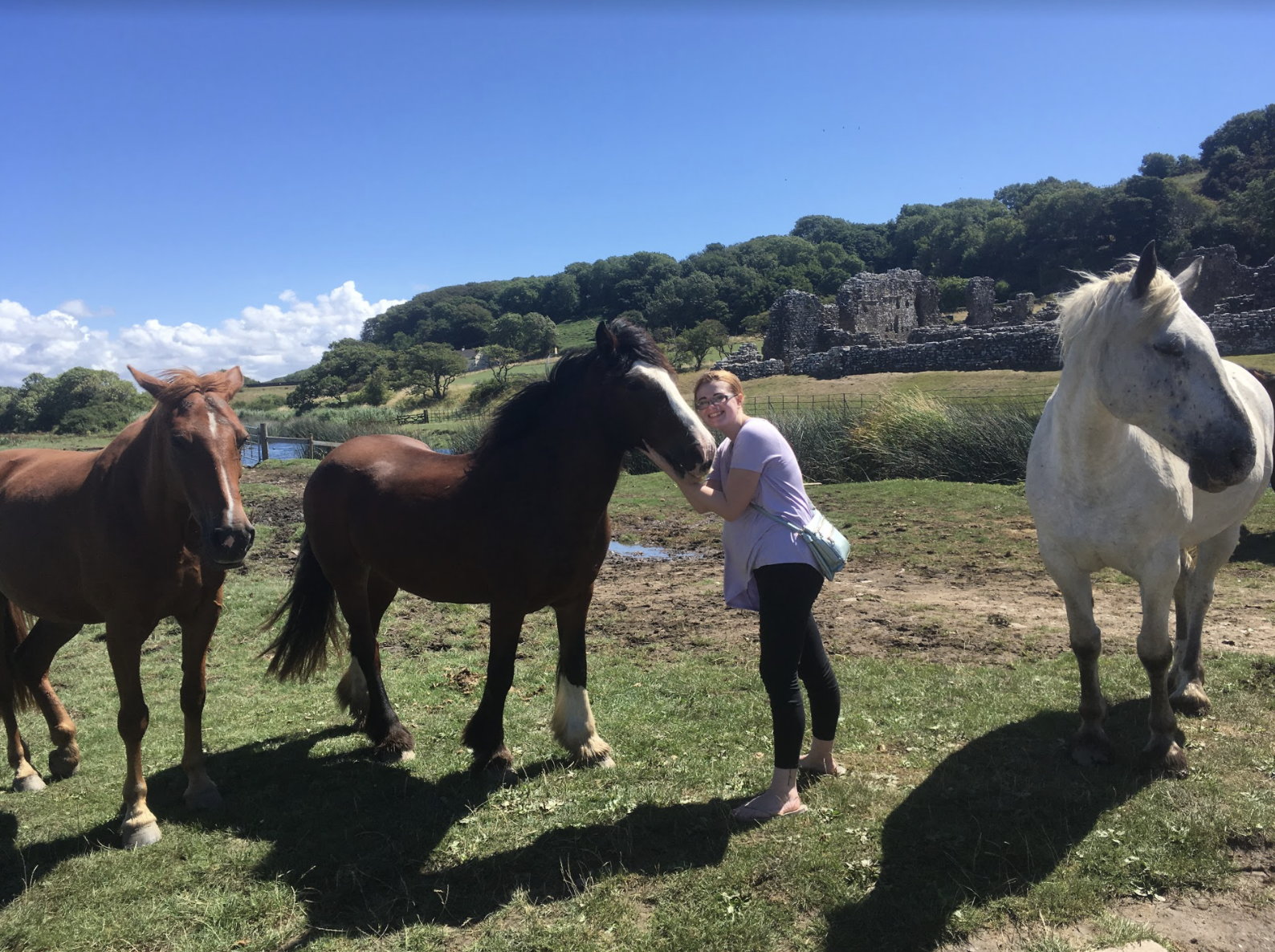 My version of heaven on earth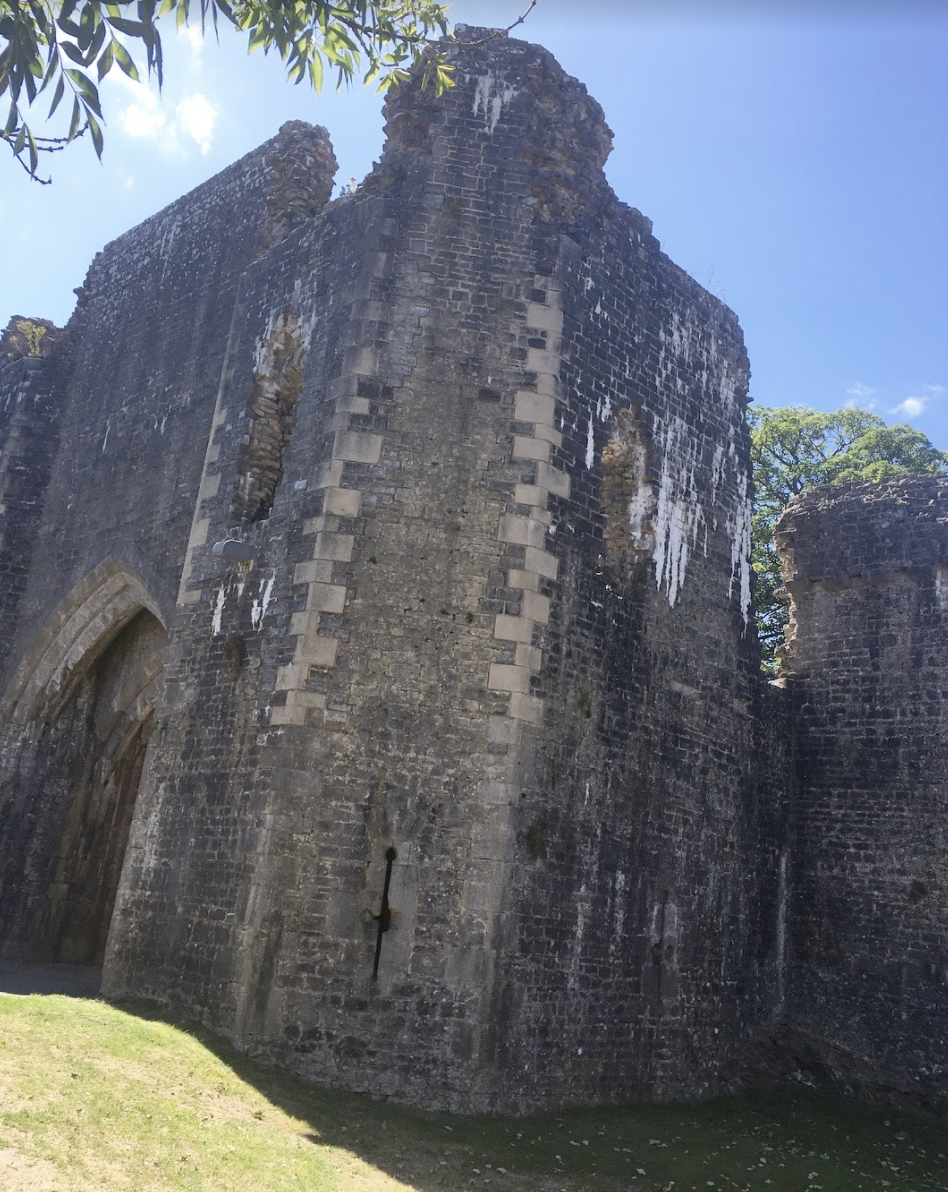 View from the front of one castle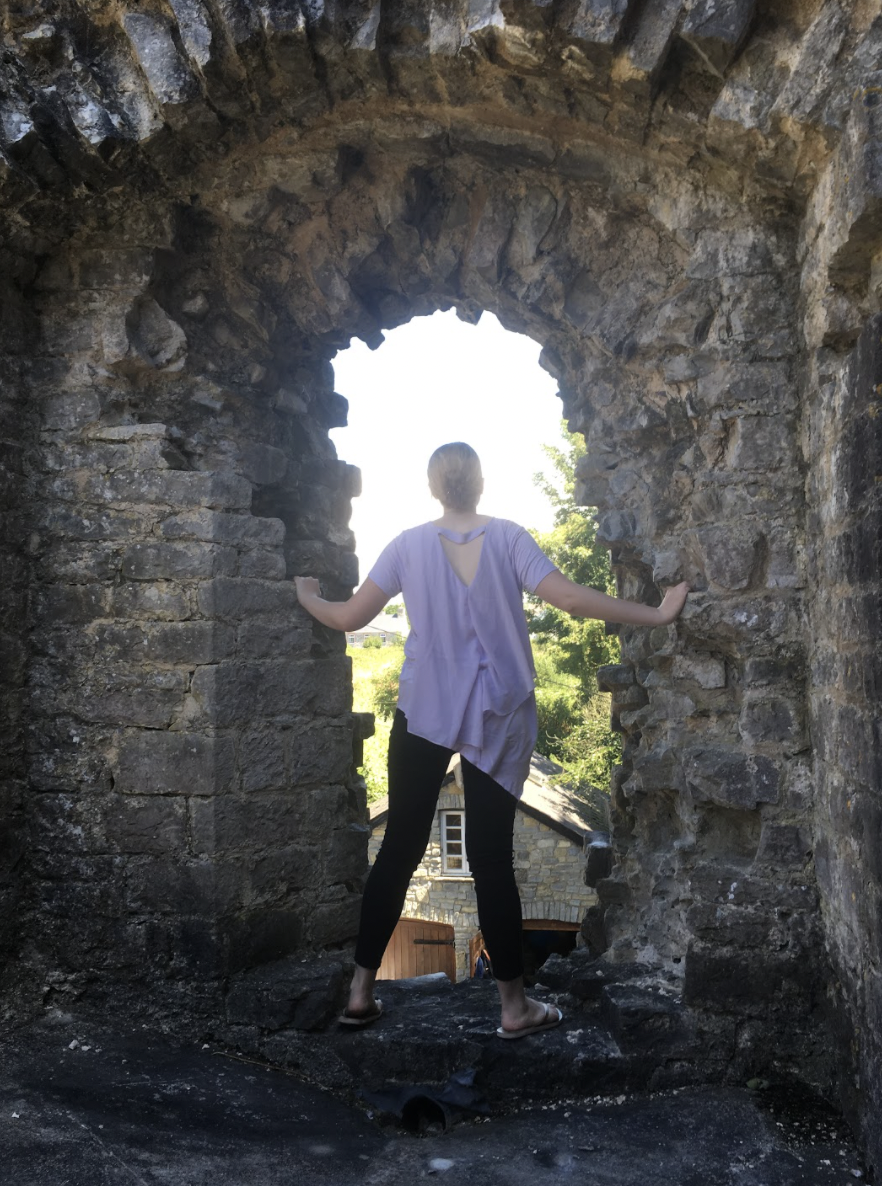 Being dramatic and living that medieval fantasy life

After checking out the castles we drove to the coast to the specific beach where a famous Doctor Who scene was filmed (Doomsday if you were wondering. I'm a nerd, I know.) and took a bunch of photos there and explored.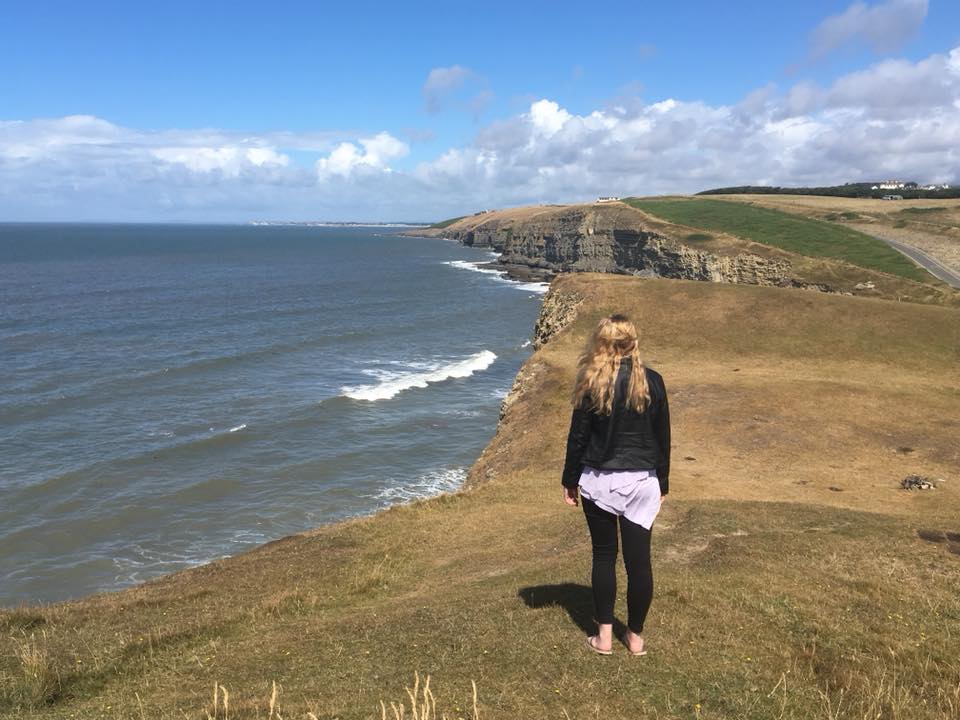 I'm not crying, ok

Speaking of film locations, on another day we just walked around Cardiff all day and I got to see a lot of other film locations used in shows I watched that I recognized. It was a lot of fun.
On the days they weren't home I rested and  recharged, read several books and hung out with their adorable pets. I also loved chatting with both of them about their lives and they taught me a lot about Wales, it's history and culture. The wife was super into natural remedies and herbs so it was also fun to pick her brain about those topics and I learned a lot as well.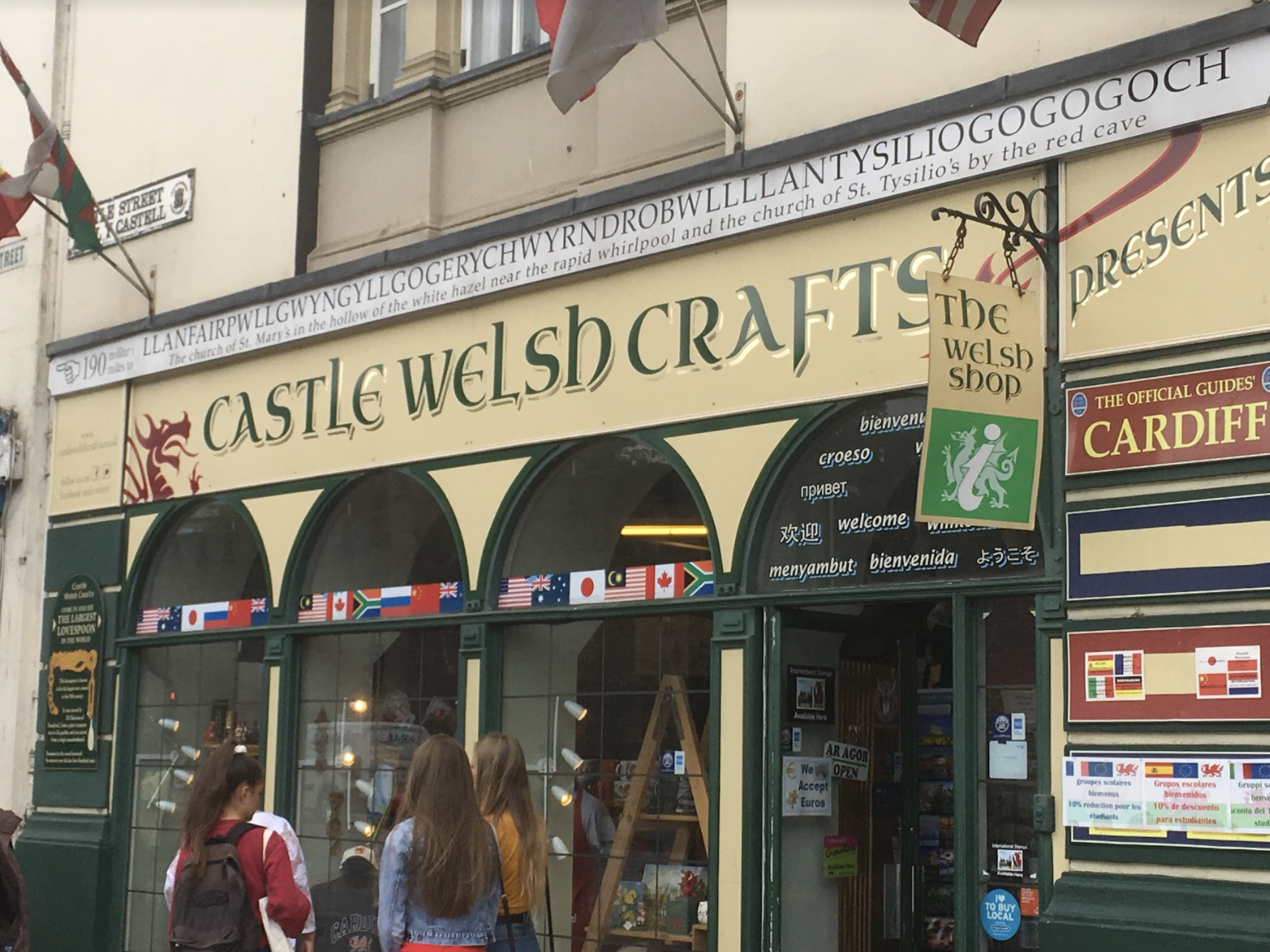 Couchsurfing aside, If you ever get the chance to go to Wales do it. So many people had told me to skip Cardiff on my itinerary since there "wasn't much to see there" or go to another city instead but I'm so thankful I ended up going and it ended up being my favorite part of my trip. Who doesn't love medieval history, horses, beaches and exploring castles and film locations?