Most people plan their road trips during the summer, and with good reason. The sunshine provides the perfect backdrop to your open-top adventures, making for a memorable time.
But want to know a little secret? The best time to experience a road trip is actually during the fall. Here are five reasons why you should be planning your road trip in the fall instead!
Why you should take a road trip in fall
1. Popular tourist spots are less busy to road trip in fall
One of the biggest downsides to road-tripping in the summer is that everywhere is so busy. It can be hard to explore popular tourist destinations when you're battling the crowds or struggling to find an available room.
View this post on Instagram
By switching your road trip plans to the fall, you can discover some incredible sights without all of the people. Explore some of the best cities to enjoy in the fall and start making some plans.
2. The scenery is incredible to drive in the fall
If you want to experience some awe-inspiring backdrops, then fall is the best time to do it. The colors are incredible, and you'll be able to take some amazing photos to document your adventures. Take a look at some epic fall road trips to give you some inspiration. You won't be short of places to visit!
​​
3. It's more affordable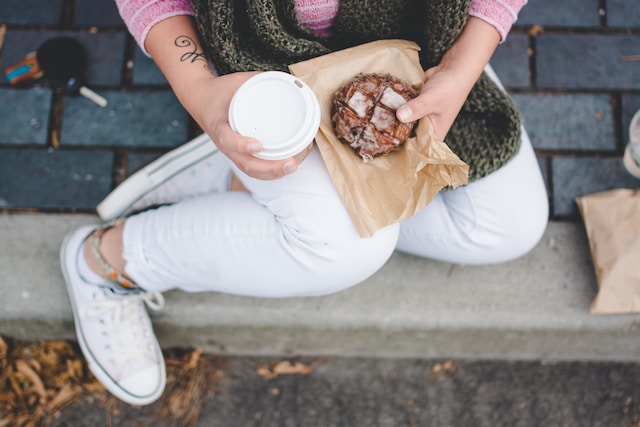 Another key reason to take a road time in the fall is that it's more affordable. Out of the peak season, hotel rooms are likely to be cheaper, with additional availability, making it easier for you to plan your road trip.
If you're on a tight budget, traveling in the fall can help you stretch things further, so that you can have the best time on the road.
4. The temperatures are cooler
Not everyone loves to travel during the summer. Temperatures that are too high can make traveling uncomfortable and sometimes dangerous in the heat, especially when you're sitting in a car or motorhome for hours on end.
Cooler temperatures will make things easier, allowing you to layer up while still enjoying the occasional warm day. Evenings are perfect for relaxing by the fire toasting s'mores or drinking cocoa as you reflect on your day's adventures.
5. Fall road trips are full of exciting activities
There are plenty of exciting activities you can undertake during your fall road trip. From pumpkin patches to apple picking and various festivals, there'll be plenty of new things for you to try – in addition to some of the usual road trip activities like hiking and biking your way through the mountains.
Research the destinations you're passing through and make some time to try some of the local festivities these places have to offer.
View this post on Instagram
A fall road trip is sure to help you make some wonderful memories, providing plenty of beautiful experiences that you'll never forget. The foliage and colors at this time of year are a sight to see, and with fewer tourists and cooler temperatures, you'll really be able to make the most of your trip. Start planning your fall road trip and enjoy the journey of a lifetime!