5 Reasons to Visit Antalya Turkey
Turkey has long been heralded as one of the best holiday destinations on the planet. Its climate and culture see around 45 million tourists visit each year. Istanbul naturally attracts a large percentage, however Antalya is certainly a must-visit destination too with many reasons you must visit!
Whether combined with a few days in Istanbul or enjoyed as a standalone adventure, here's 5 reasons why Antalya is one of the best places you'll ever visit!
Reasons to visit Antalya Turkey: Antalya has something for everyone!
Whether travelling alone or with friends and family doesn't matter. Antalya is blessed with many great spots. Kaleici, Lower Dunden Waterfalls, and the Old City Marina are just some examples. You will learn lots about yourself. And the chance to enjoy once-in-a-lifetime experiences like hot air balloon rides over the stunning city are memories you will never forget!
Exploring Anyalya will ensure that each day is filled with joy. Whether you visit for a weekend or a month, there's plenty to do for everyone, including solo travelers.
Reasons to visit Antalya Turkey – Incredible Day Trips Are On Your Doorstep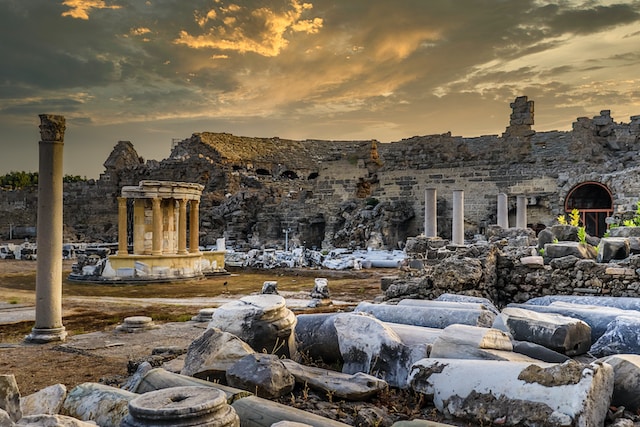 Excursions are absolutely vital for any great vacation! Visiting Antalya opens the door to some incredible opportunities. Most notably, Aspendos is just 45 minutes away. The World Heritage Site dates back to around 800 BC and is a truly spectacular sight to behold. As well as the historical context, the surrounding backdrops are extremely awe-inspiring.
Konyaaltı Matruşkalı Park and Konyaaltı Plajları Beach are also within close proximity to the city too. Boredom is simply not an option in Antayla!
The Climate in Antalya
Antalya is almost 700km south of Istanbul, so the climate is different. The capital sees temperatures drop to 9°C in January and February. Antalya's low is 15°C. For the peak season of May to October, the temperatures range from the mid-twenties to the low-thirties. For most tourists, this is a perfect level of heat without discomfort.
Better still, rainfall levels are very low while even the off-peak climate is quite pleasant and will allow you to enjoy yourself to the max.
Boat Trips Are Incredible in Antalya, Turkey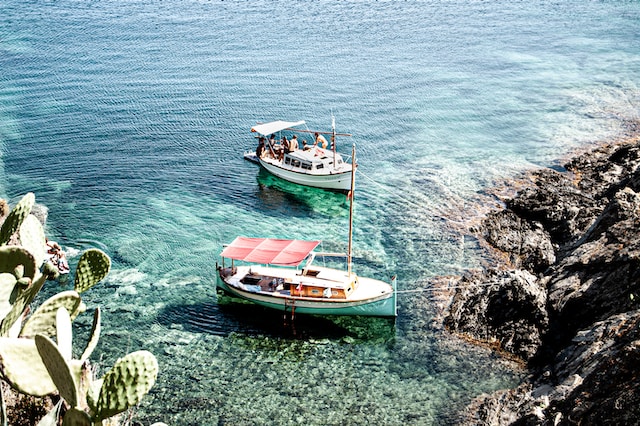 Turkey's fifth most populated city has plenty to do and is blessed with incredible entertainment and cuisines. However, if you want to step back from the busy city. There's no better way than taking a boat trip. The city is very close to the Mediterranean sea. Boat parties, watersports, and a day on the beach will provide magical memories.
This is combined with the incredible sceneries that you'll take in. There is no doubt that this is one of the best activities you can enjoy anywhere in Turkey.
Antalya is the Ultimate Place To Relax
While you will spend a lot of the vacation exploring local attractions, there is nothing quite like relaxing. As well as the beaches, Antalya boasts incredible hotels and private villas. Meanwhile, spa resorts like Anjana Spa Rixos Beldibi and Sefa Hamam are perfect for recharging the batteries. Not least because it additionally allows you to soak in the cultural heritage of Turkish baths.
Summary: 5 Reasons to Visit Antalya, Turkey
For the above mentioned reasons, Antalya is truly the perfect destination to combine relaxation with adventure and history. So, you will return home feeling truly amazed and relaxed!