Have you been looking for opportunities to work in exchange for free accommodation while you're traveling the world? Does the thought of volunteering abroad make you all excited? Here are some testimonials by travelers who made this dream a reality. Passionate travelers like you share everything about their Workaway experiences.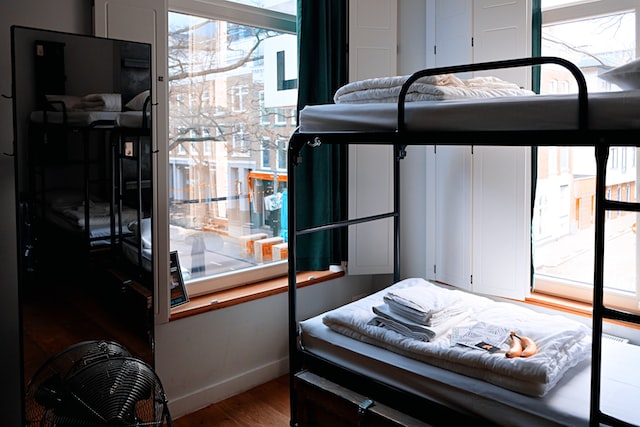 You will learn about the most common volunteering duties, how many days and hours of work are usually requested, and how easily volunteering becomes a unique way to move abroad and to meet like-minded people as well as volunteering opportunities they've found through other online platforms like Helpx.
Reading about these wanderlusters' joyful memories will give you the right motivation to land your first volunteer job/vacation abroad.
Disclaimer: I may make a small commission off of any of the affiliate links below at zero cost to you! If you book through my links it helps support this blog and is very much appreciated. 
Travel bloggers share about their Workaway experiences
Volunteering with Workaway in Malaysia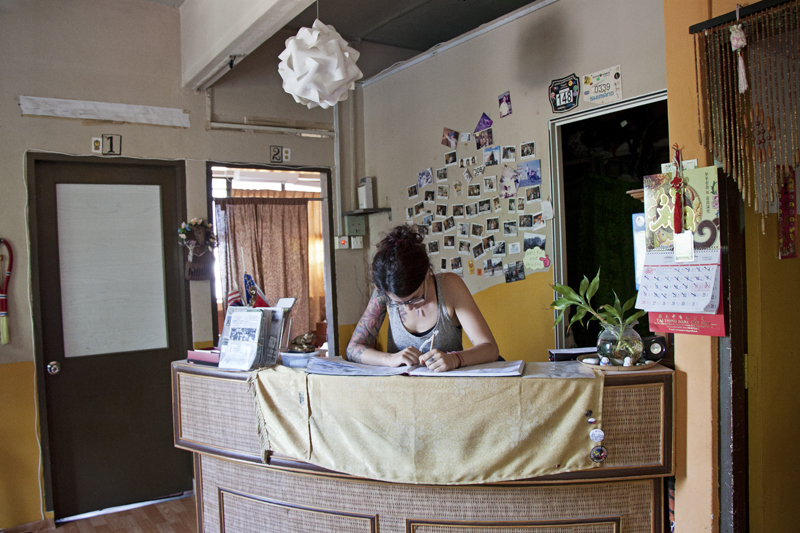 I went to volunteer at a guesthouse in Malacca, Malaysia after being dumped out of a ten-year relationship, two years into our masterplan of becoming digital nomads. Needless to say, I needed some time to pick up the pieces and decide what my next move would be before starting to travel again. I found the opportunity through Workaway and ended up spending nearly four months in Malacca, playing front desk attendant and tour guide.
I also had plenty of time to screw my head back on properly and make awesome travel (and life) plans while having a great time in a city that I grew more and more fond of as time passed, and without spending any of my savings. I met people from all around the world, whilst living with local Chinese Malays. As an added unexpected bonus, the guesthouse was a Warmshowers host (a platform that connects people on long-haul bicycle tours with hosts) and I got to meet several cyclists from all walks of life who inspired me so much that I decided to continue my adventure on two wheels after leaving. A great experience at a very timely point in my life." -by Amélie Gagné
Volunteering in Montenegro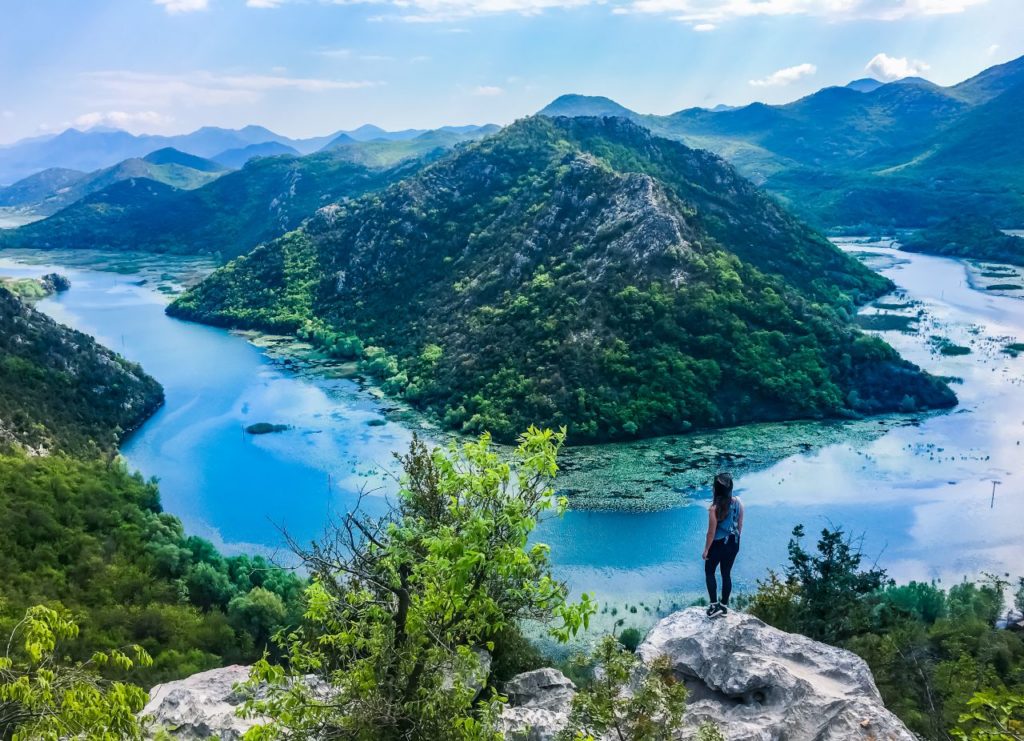 I have done over 10 volunteer programs mostly with Workaway. One of the best ones I did was for a couple who owned a villa and ran activity tours in Montenegro. My partner and I were based in Lake Skadar National Park where we lived in our own small cabin on the property.
We chose this Workaway due to its location and the type of work required. We stayed here for 7 weeks and were given our own car to explore Montenegro after work and on the weekends. Our duties involved a daily clean of the guest villa, helping out when required on the activity trips (which meant we were invited wine tasting, hiking, kayaking and any other day trips the guests went on). Once a week we did a bigger clean of the villa and grounds and Sunday was the turnover day which was our biggest day of work – around 5 hours.
What we loved most about this Workaway was having access to a car, it meant we could see all of Montenegro and we definitely took advantage of this. Our hosts gave us a list of duties and once we finished them we were done for the day.
They didn't expect us to stay for 4-5 hours a day if the work was done. Another great part was having our own space. We were given a food allowance and cooked our own meals. Living in Lake Skadar National Park meant there was a lot to do nearby. Lake Skadar is famous for its birdlife, beauty, hiking, and vineyards. If you like wine, this is the wine region of Montenegro and definitely worth visiting.
by Erin Morris
Volunteering for free in Canada
Last year I decided to quit my job and travel the world instead, as a backpacker. I started in Canada and wanted to have amazing experiences although I was traveling on a small budget – so I decided to volunteer by doing several Workaway programs. One of my first Workaway experiences, and one that I really liked, was in Québec. I was working 20 hours/week, cleaning rooms in a hotel in exchange for accommodation and lunch. Canada is a huge country, but I decided to go to Québec because it's a bit different from the rest of the country- here, they speak French! I've studied French in high school so I was prepared – I thought. Canadian French turned out to be a lot different from the French I've studied back home in Sweden. Luckily, some people that I worked with spoke English as well so we could all communicate with each other in some way. This actually made my experience even better, I chose this part of Canada because I wanted to see and learn something different – it turned out to be perfect.
I stayed at the hotel in Québec for two weeks, and when I wasn't working I usually went to the park or discovered the beautiful Old Québec. I also went to the spectacular Montmorency Falls – it's even higher than Niagara Falls! If you're thinking about doing a Workaway, stop thinking – get prepared for long-term travel instead, and do it!
There are so many places and hosts all over the world that need your help with everything from housekeeping to farming. Remember, don't panic if you end up in a situation similar to mine. It's not the first time I volunteer at a place where I can't speak the language, but so far I've only had good experiences!
by My Backpackerlife
Volunteering for free in Hawaii
Many people associate Hawaii with honeymoons or feel it is reserved for the rich. Did you know, however, it is possible to visit Hawaii on a budget and even enjoy free accommodation? This is thanks to Workaway.
We found out there was an abundance of Workaway opportunities in Oahu, Hawaii, however, these were mainly focused on farming. Being Scottish, we did not feel we could cope with farming in the heat and searching for a host that better matched our skills. Luckily we found the perfect match. We stayed with a family that was planning an around the world adventure and wanted to introduce more travelers to their home in order to familiarize their children (aged 3 and 6) with a variety of cultures prior to their trip.
They wanted us to practice English with their children and help build their confidence when talking with visitors from overseas. They also wanted us to help plan their trip – offering our advice, tips, and hacks from our 2 years on the road to help prepare them for their big adventure.
Thankfully we instantly clicked – despite the hilarity of our Scottish accents and their trilingual children (who spoke English, Spanish and Japanese) it was incredibly exciting to watch their confidence grow and our friendships flourish. The family introduced us to traditional Mexican and Japanese food whilst we cooked for them a few of our Scottish favorites. We also visited nearby landmarks such as Pearl Harbor, Waikiki Beach, Diamond Head, and even camped on the beach with their family and friends, heightening our appreciation for the beautiful island even more.
Our month in Hawaii went passed far too quickly but thankfully it wasn't goodbye for long as our host family later met up with us in Melbourne as they had started their adventure and we were based there for work.
By Lauren Faramagan
Volunteering in Malaga, Spain, through Helpx
Helpx is an online platform with a database of hosts looking for volunteers to stay with them in exchange for food and accommodation. I came across this website years ago while I was staying in Germany. I was immediately intrigued by the concept: what a great way to save money on accommodation and experience cultural exchange. When I looked through the database, I found a listing that matched my skills. An English lady who runs a Bed and Breakfast in rural Malaga was looking for a helper with website maintenance and housekeeping.
After a few emails exchanged, we agreed that I would stay with her for three weeks. Although I initially knew nothing about Malaga, this Helpx experience turned out to be one of the biggest highlights during my stay in Europe.
I would help my host Mary to promote her business via online marketing. As well, I assisted her with gardening and cooking. In our free time, we run errands together or hang out with her British friends who live around the neighborhood. Mary and her friends are very friendly and welcoming. It was fun to chat with them about the cultural differences between the East and West. Who would have thought that I get to learn about British culture not in the UK, but in Spain?
As well, I visited a few tourist attractions in Malaga, including the Picasso Museum (did you know that Picasso was born in Malaga?), Alcazaba castle, Malaga Port, and Bullring.
Suffice to say, I highly recommend everyone to volunteer in a work exchange program.
By Ming Lee from Flyerism
Volunteer as an English teacher in Java, Indonesia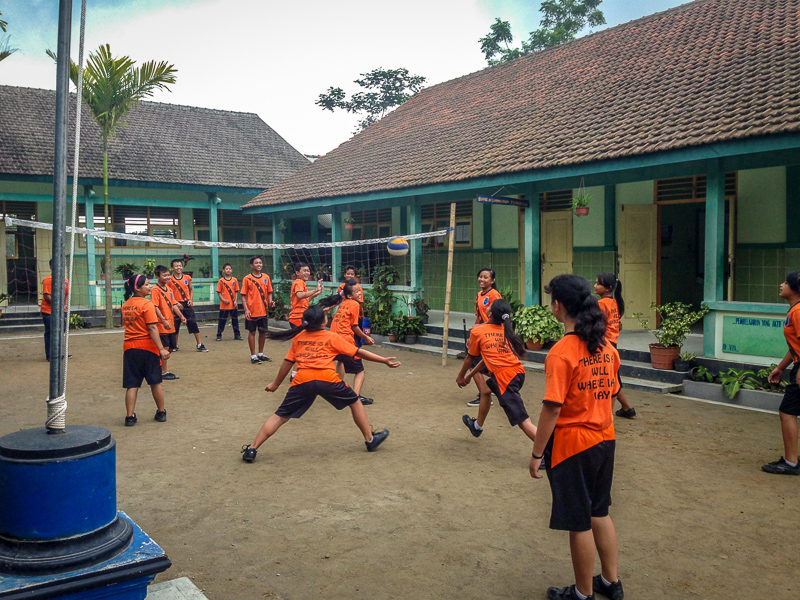 I decided to teach English in Indonesia to try and get a better picture of local life, contribute something positive to the community, and take a break from the typical Bali backpacker life. I found a placement easily through Workaway, where there are hundreds of volunteer opportunities, many of which offer housing. I applied to a few different positions, and was taken in for two weeks by a little school in Klaten, Java!
I had extensive experience volunteering abroad in exchange for lodging (and sometimes food), but Indonesia was different. There isn't much money to pay English teachers, even compared to nearby countries, but knowing English can be life-changing for Indonesian kids. Therefore, there's a great need for English speaking volunteers who will be okay being paid for teaching experience and a cheap apartment. I say apartment, but it was really a single, non-air conditioned room with a mattress and attached closet containing a pit toilet. I say that with zero regrets; it was all an authentic learning experience! If you volunteer in rural Indonesia, bring everything you need (e.g. bug spray, sunscreen, etc.) with you as there aren't many amenities.
I had an amazing time teaching in Klaten. The kids were lovely, excited, and eager to learn. The Indonesian teachers I met were extremely welcoming; in the evenings they showed me around the local markets, and on a day off took me to Java's world-famous temples Borobudur and Prambanan.
I never ever would have experienced Indonesia on the level I did without taking a teaching volunteership through Workaway.
By Kaisa Lee from Glam Granola Travel
Volunteering opportunity in the stunning nature of the Czech Republic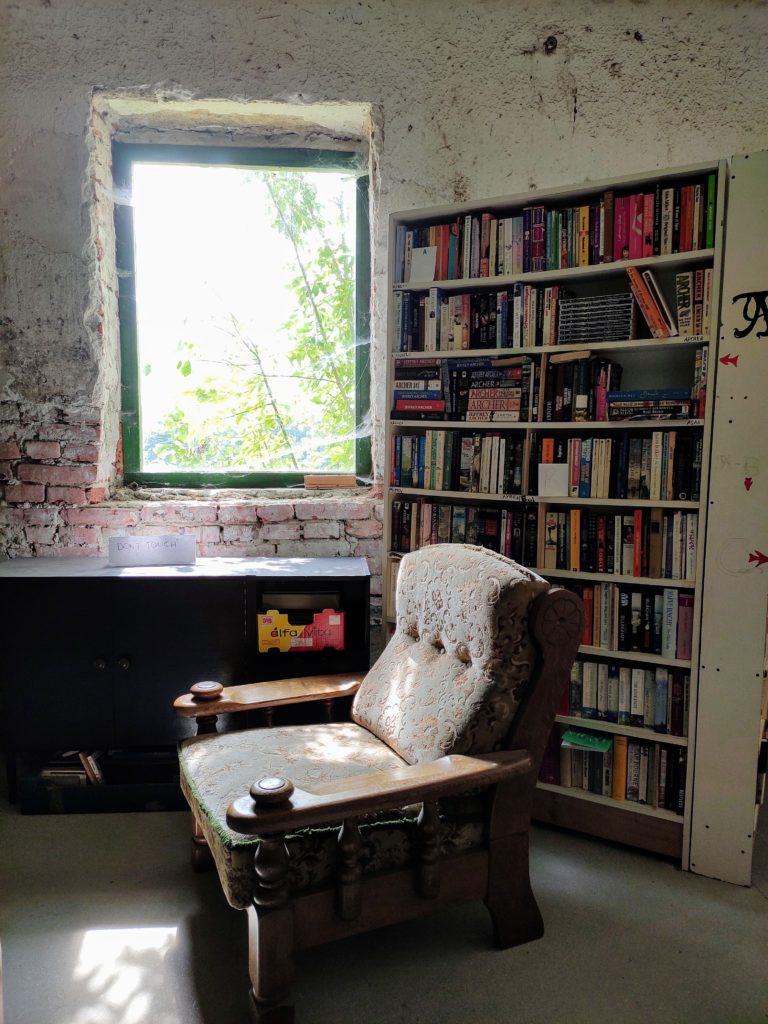 I had a week to kill between my travels from Brno (lovely and near-zero tourists) to Český Krumlov (gorgeous and trampled by tourists). So I checked out Workaway and came upon this wonderful opportunity in a remote Czech village: cataloging books in a library. A dream come true! Not only would I be able to work with books, which I love, but I'll also live isolated and get to work on my own book for a bit. I couldn't wait.
It wasn't exactly as I'd imagined, but it was awesome in its own way. The village, close to Jindřichův Hradec, had all of three families, a bus that stopped there once every day, and was enclosed by rolling fields and thick forests.
My home/library was a bare-boned, sprawling, disheveled existence. Bare-boned in how basic the living conditions were, sprawling in how large the village house was (almost two thousand square meters spread over two floors), and disheveled in the mere haphazardness of everything; piles of wood, old clothes, blankets, suitcases, cupboards, toys, boxes, posters, puzzles, bottle caps, ropes, and many more that my peripheral vision could not immediately process. And there were so many books! Rows and rows of them. At least a million.
My host was remarkable. Erudite and accommodating, I not only enjoyed working with her and learning about her interesting life but also got to enjoy her vast collection of books. A wonderful week.
Volunteering in South America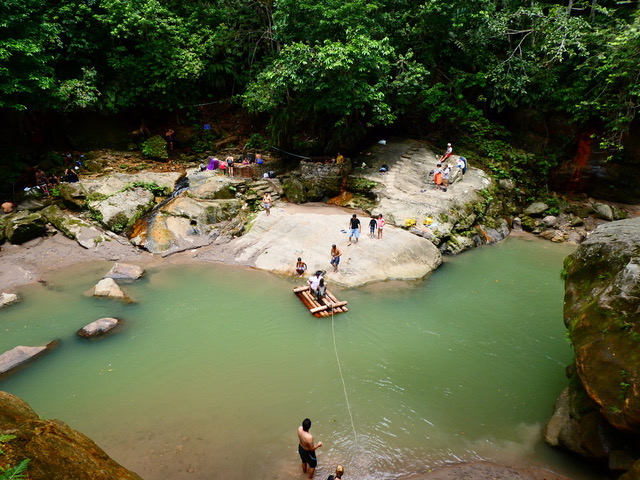 When we started our 6-month backpacking trip through South America, we didn't consider staying more than a few days in any given place. But after a month already, when we extended the trip to a whole year, volunteering became a very tangible option.
It's strange to consider working as a desirable "break" from our traveling routine – but so it is. Our 1st advice to people planning a long-term trip: consider a "staycation" from time to time, whenever you feel the need. Otherwise, you'll just exhaust your wanderlust.
We volunteered twice through WorkAway and chose 2 regions with a lot to see: the Sacred Valley of the Incas and the Amazon jungle, both in Peru. If we hadn't stayed 3 weeks in both places, we'd have had to either skip parts or run around. Volunteering, instead of just airbnbing or hostelling, allowed us not only to save money but also to give a bit of our time and skills to the region.
Working in a hostel is often the easy solution but that's not the kind of work we were looking for. And yet we applied to Hostel Yuntawasi, in Tarapoto, the gateway to the Amazon in Peru. What attracted us was the social involvement of the owner. As soon as we arrived, Kaori told us about organizing fundraisers for an animal refuge deep in the jungle; helping rainforest rangers advertise their protected park; maybe teach them English and give lessons to schoolchildren too.
In the end, we didn't do much of that unfortunately. There were too many projects and too little long-term organization. But we learned a lot about the region, and also about how to organise social and sustainable projects. Kaori is a very inspiring woman who put within us the seed of social involvement, showing us how to break down a big project into realistic steps.
By Green Mochila
Summary
After reading all these testimonials about how amazing and rich a Workaway or HelpX experience can be, I have no more reasons left to procrastinate! As one of these inspiring individuals has said simply and clearly, now it's the time to stop thinking about and start doing it.
With all the amazing opportunities to save money while traveling and to volunteer in exchange of accommodation, food, and priceless experiences, if you're still mulling over money and organization, rest assured that the reason while you're stuck is mainly in your head.
This is great news anyway, because you will be out there traveling for a while, and you won't have space for that overthinking clutter in your backpack!
Like this post? Pin this post about Workaway experiences for later!