London is one of the best cities in the world that offers the most varied and largest choice when it comes to eating out, finding the best restaurants in London is not an easy task so I've compiled this guide of the 10 most amazing restaurants and cafes in London.
Caveating that such list may vary depending on everyone's taste, Eric and I have been experiencing some of the best food out there since we moved to the Big Smoke. In this post, we share our 10 favorite restaurants and cafes in London that are also suitable for all budgets.
10 Amazing Restaurants and Cafes in London for Foodies
Java Whiskers Cat Cafe, for a twist on your usual breakfast outing
The first restaurant on our list has got to be one that provides a unique experience. And that's Java Whiskers Cat Cafe which is one of the best London cat cafes. At Java Whiskers, you can expect more of a cafe experience than a restaurant's. There you'll find a range of sandwiches and sweet treats including croissants, chocolate brownies and strawberry pies.
At Java Whiskers, the specificity is that you can eat your food surrounded by cats. The cats are free to roam in the room ad you are free to snuggle and pet them. If you're lucky, one might even come snuggle you instead! That's what happened to us and we were on cloud 9!
Cats at Java Whiskers are, for the most part, rescues, so when you're booking, you're not only offering yourself a unique experience but you're also providing for them, like you would for a charity. It's a great way to have breakfast or lunch while doing some good at the same time!
Laksa -amazing restaurant find in London
Laksa has got to be one of the hidden gems in London. At the end of our meal, we saw people entering the restaurant, looking around and then turning around. Our guess is that the decor of the restaurant didn't impress them enough to make them stay. What a shame, these people probably missed out on one of the best meals of their lives!
Laksa is a Malaysian restaurant located near Farringdon Station. Though the restaurant is decorated in a simple manner, the food is nothing short of excellent. The restaurant has two floors so there is plenty of tables available. The ambiance is cozy and local with no fuss.
Our recommendation out of the menu is to order the traditional Laksa. Laksa is a bowl of broth served with noodles and many toppings like eggs, beans, fish cakes, prawns, chicken and more. The quantity served is generous and prices low which we are all for!
Taco Collective, for delicious Mexican food
From hosting some of the best puppy yoga classes in London to being home to some of the best street art pieces, Shoreditch is a happening place! And with all the things to do in Shoreditch, there is no doubt that you'll want to take a break for some delicious food.
To do so, we highly recommend heading to Taco Collective. Located right in the heart of Shoreditch, Taco Collective is a small business that offers traditional tacos similar to what you'd find in the streets of Mexico.
We both ordered the California Beefin' and Chicken Tinga and absolutely loved them. Our only complaint is that we could have easily had the whole menu and it was hard to choose! Taco Collective also offers broths, sides and homemade salsas along with vegetarian and vegan options which makes it a great place for anyone who loves Mexican food.
Obicà Mozzarella Bar
With a city as large as London, it's no surprise that you can find many Italian restaurants everywhere you go. One surprising place to find one though is Canary Wharf. Canary Wharf is generally considered as being more of a business centre rather than a place you'd go for a romantic Italian dinner. That's why it is quite a surprise to find a restaurant as good as Obicà there.
Obicà is located right in the centre of Canary Wharf and offers traditional Italian dishes. On the menu, you'll find anything from a homemade pizza to a fresh salad.
But the best part of Obicà is the dessert menu. Two desserts in particular retained our attention: the traditional tiramisu and the Torta Caprese. The Torta Caprese is similar to a chocolate cake but without any flour. We loved both desserts and they were definitely some of the best out there!
Le Relais de Venise L'Entrecôte
Le Relais de Venise L'Entrecôte is a French restaurants that started in France and expanded worldwide including in New York and London. London is lucky to have two locations, one in Marylebone and one in the city of London. Due to its reputation, Le Relais de Venise L'Entrecôte attracts hundreds of visitors at every meal. But why do people line up outside of this restaurant when they could go eat anywhere else? Here's why…
The concept at Le Relais de Venise L'Entecôte is to only serve one dish. This means you don't get to choose what you're eating. On the menu, you'll find one of the most French of the French dishes: steak and fries. The steak and fries are served with a secret sauce and accompanied by a salad for the entree. You can, of course, choose your dessert among creme brûlées and other profiteroles.
As a French person, I can highly recommend this restaurant. The salad tasted like my grandma's and the food was both very tasty and up to French standards!
Mudchute Kitchen for a unique cafe environment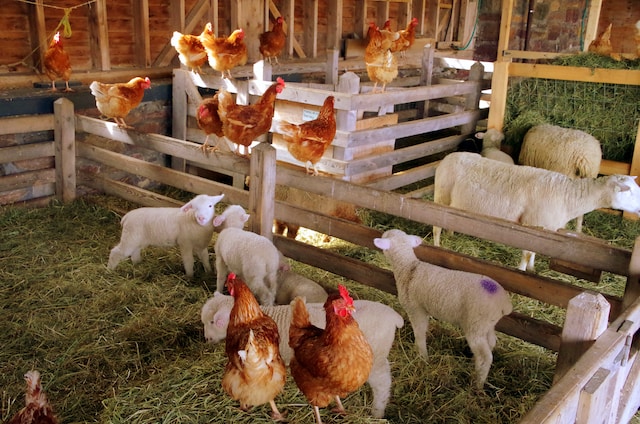 Mudchute Kitchen is both a restaurant and a cafe. It is located at the tip of the Isle of Dogs in Mudchute Farm, a free petting farms that is home to many llamas, goats, sheeps and other farm animals.
Though Mudchute Kitchen isn't very impresisve, the food it serves is actually very good. Mudchute Kitchen serves breakfast and brunch with varied options such as the Farmer's Breakfast and the Canadian Brunch. It also serves many sweet homemade treats like chocolate and carrot cakes and chocolate brownie.
Mudchute Kitchen is low-key but delicious and makes the perfect cafe to visit for a first date or a lazy day. After feeling up your stomach, you can take a walk among the farm animals and even feed them!
Juma Kitchen
Located at Borough Market, Juma Kitchen is a restaurant that serves Iraqi food. It's quite unusual but definitely a place to check out when you get tired of always eating the same food!
At Borough Market, you can see the chef cooking right in front of you. The food is homemade and follows the traditional Iraqi recipes. One of our favourite dishes we've had at Puma Kitchen was the Iraqi Dolmas. Dolmas are wine leaves stuffed with rice and vegetable and that are cooked with lamb. It was delicious!
Monsoon Cafe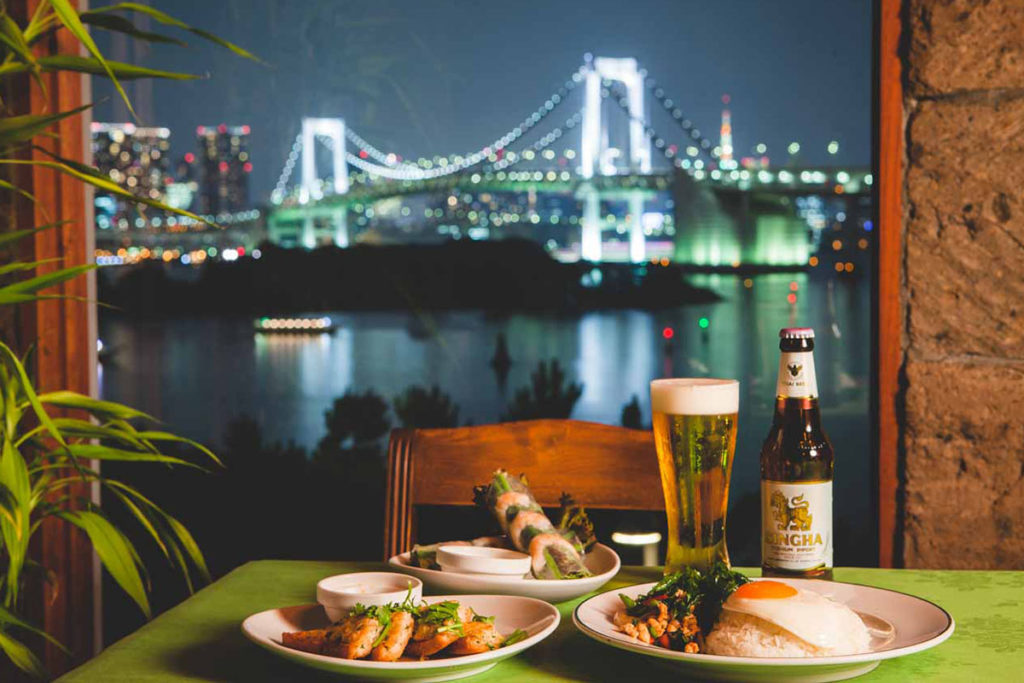 Located in Greenwich, Monsoon Cafe is hidden in one of the side streets. Most people pass it without realising it's even there! Though Monsoon Cafe is small, it is the perfect place for lunch, desserts or an afternoon snack!
The cafe serves a range of homemade sandwiches, panini and cakes of all sorts, including vegan options. We tried the vegan chocolate brownie and were delighted! One of the perks of Monsoon Cafe is that it is located in the heart of Greenwich so it is perfect for a break between visits of the university, the park and the market!
Sir Henry's
London being quite large, we wanted to provide you with a restaurant on the outskirt of the city but easily accessible. And that is Sir Henry's. Located just about 20 minutes from Central London, Sir Henry's is a traditional countryside English pub that is absolutely gorgeous.
With tables inside and outside, it's the perfect place for any type of events throughout the year. The inside is typical with old timber coming through and beautiful art all around. From duck confit to your traditional Sunday roast, Sir Henry's will not disappoint!
Greenwich Market
Though it's not a restaurant as such, Greenwich Market is even better than that. At Greenwich Market you'll find a range of food trucks offering various cuisines from Jamaican food to Italian and Mexican foods. The ambiance is very cool and is perfect for tourists who would want to experience something more local.
The covered market provides some tables and benches to sit which is great as you'll be protected from the rain! Our favorite place was the Jamaican food truck though we also really like the vegan burger truck! Here, there is something for everybody. It's perfect if you're visiting with friends and everyone has different tastes!
post contributed by Mary Kathill from BRB by Mary. 
Summary
No matter your budget or food preference, there's an amazing cafe or restaurant in London for everyone! We hope this guide helped you find some great cafes and restaurants in London to bookmark for your next visit there.
Like this post? Be sure to pin it and share!